Described as the consummate manager in the book At the Helm of UP: Presidential Accents, university professor of the UP Diliman (UPD) College of Business Administration or CBA (now the Cesar E. A. Virata School of Business) and 14th president of the University, Emanuel Valdez Soriano, DBA passed away on April 22.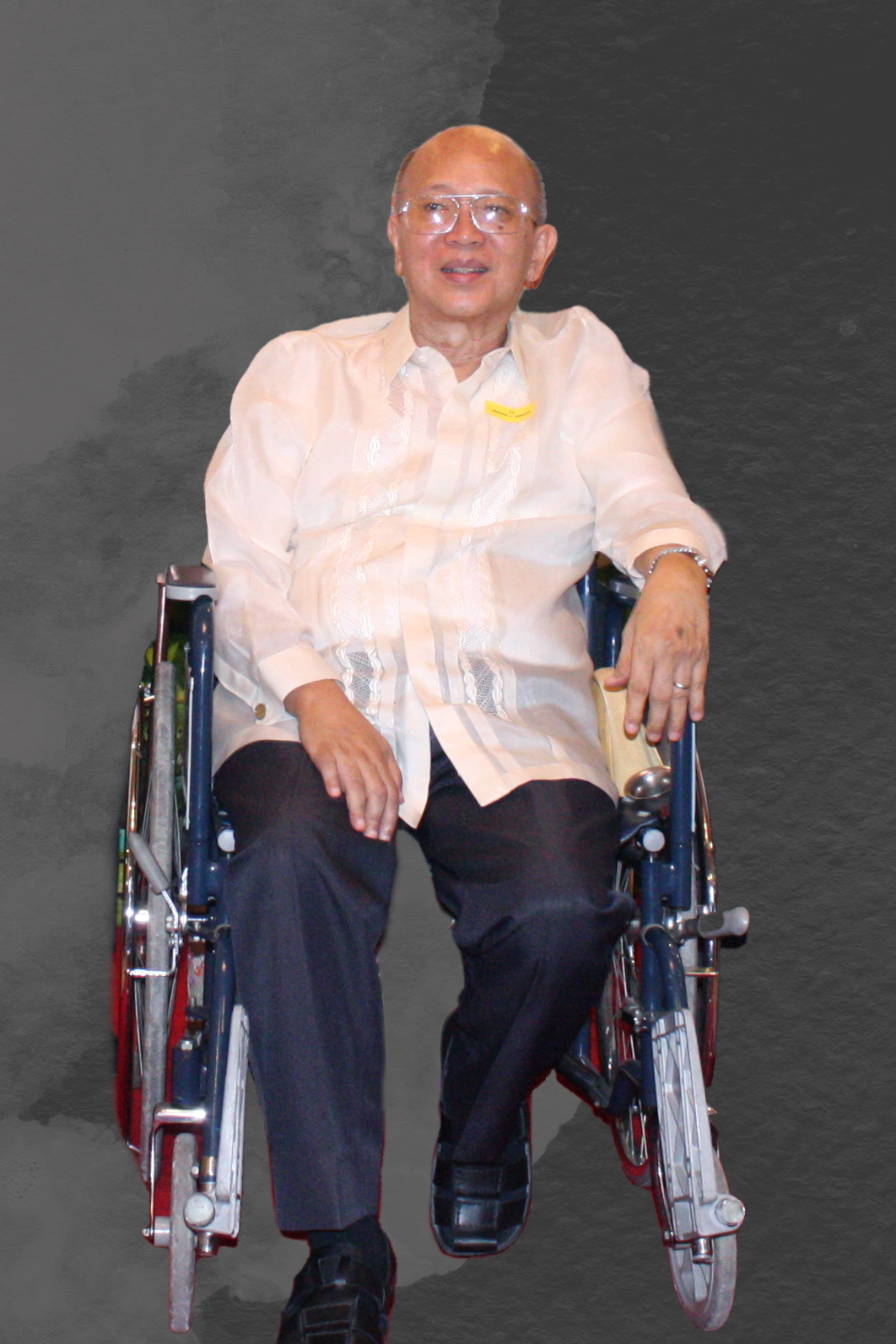 As the executive vice president of 13th UP president Onofre D. Corpuz, PhD he managed the University's daily affairs so Corpuz can carry out his simultaneous responsibilities as head of the Development Academy of the Philippines. It was thus a rather smooth transition for Soriano to assume Corpuz's post. From Aug. 31, 1979 to Jan. 22, 1981, Soriano served the remaining years of Corpuz's term. In 1999, the UP Board of Regents (BOR) rightfully made him the 14th UP president.
In his acceptance speech at his formal oathtaking in Malacañang on Aug. 31, 1979, Soriano said, "Let us protect the passion for truth from the complacency of accumulated knowledge. Let us keep the critical spirit from becoming prey to cynicism and bitterness. Let our accomplishments not become monuments to a glorious past, but let them be successive stages in the creation and recreation of our world. Finally, let our love for beauty and goodness lead us on, beyond possessiveness to a total gift of ourselves, all that we are, and all that we hope to be."
According to the April-June 1999 issue of the UP Gazette, it was during his presidency that the UP Student Council was restored (1979), the UP Extension Program in San Fernando, Pampanga was established (1979), the groundbreaking for the UP Visayas Miagao campus was held (1980), feasibility studies for a UP in Mindanao were pursued (1980), and new academic programs were instituted, among others.
Soriano was only 42 years old when he assumed the UP presidency, the second youngest UP president in history. Before that, Soriano headed the UP College Cebu (now UP Cebu, a constituent university) from 1967 to 1972. In 1972, he was promoted from Associate Professor IV to Professor II of marketing at UP College Cebu.
Soriano was appointed chair of the Department of Business Policy and Business Law of the CBA from Feb. 1, 1982 to Jan. 31, 1985. It was in this time frame that the BOR approved his emeritus appointment as university professor effective Aug. 30, 1984.
Soriano earned both his Bachelor of Science in Mechanical Engineering and his Master of Industrial Management from UP in 1959 and in 1962, respectively. He finished his doctorate in business administration at Harvard University in 1972 where he specialized in business policy, management of human resources, and management control.