Helen Estacio Lopez, PhD, esteemed professor of English and comparative literature at the UP Diliman (UPD) Department of English and Comparative Literature (DECL) of the College of Arts and Letters, passed away on Nov. 13.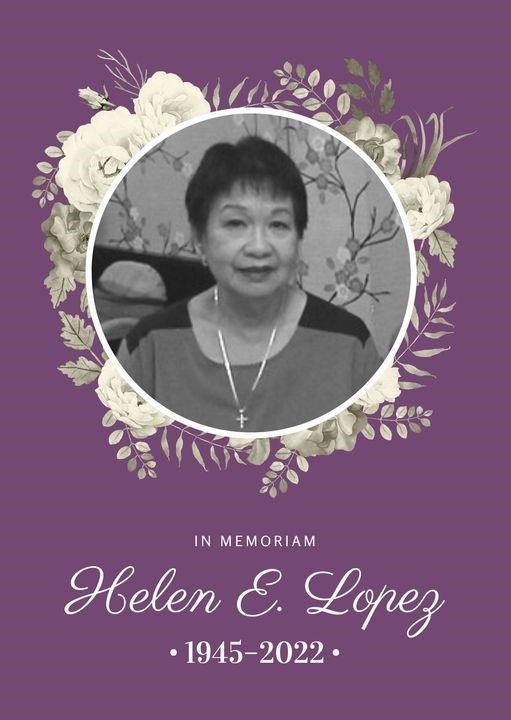 Lopez taught generations of UP students, authored books and articles, including At the Helm of UP Presidential Accents, on the presidents of UP, and The Humanities Social Technology for Power and Freedom, and was a sought-after editor of manuscripts, textbooks, theses, and dissertations.
She was also the former secretary of the University and of the UP Board of Regents (1996-1999).
Lopez earned her PhD (Philippine studies) in 1983, MA (English language and literature) in 1973, and BA (English) in 1966 from UP.
She began serving the University as professor in June 1973.
According to the DECL Facebook page, her wake starts today, Nov. 15 at Room 201 St. Peter Chapels in Commonwealth Ave., Quezon City.
The DECL in their Facebook page, posted that the wake for Lopez will be at Room 201 of St. Peter Chapels in Commonwealth Ave., Quezon City. The Department will hold a memorial service on Nov. 17 at 3 p.m.
"For those attending the on-site service, please bring proof of COVID-19 vaccination. A recording of the memorial service will be uploaded to the DECL Facebook page," the DECL stated.
Farewell, Ma'am Helen!