The European Union (EU), the European integration, and the Russia-Ukraine conflict were among the topics at the first face-to-face forum the UP Diliman (UPD) Department of Political Science (DPolSci) hosted since the COVID-19 pandemic began.
Entitled European Values & Strategic Interests, it featured guest speaker Nicolas Tenzer, an academic and a senior French civil servant.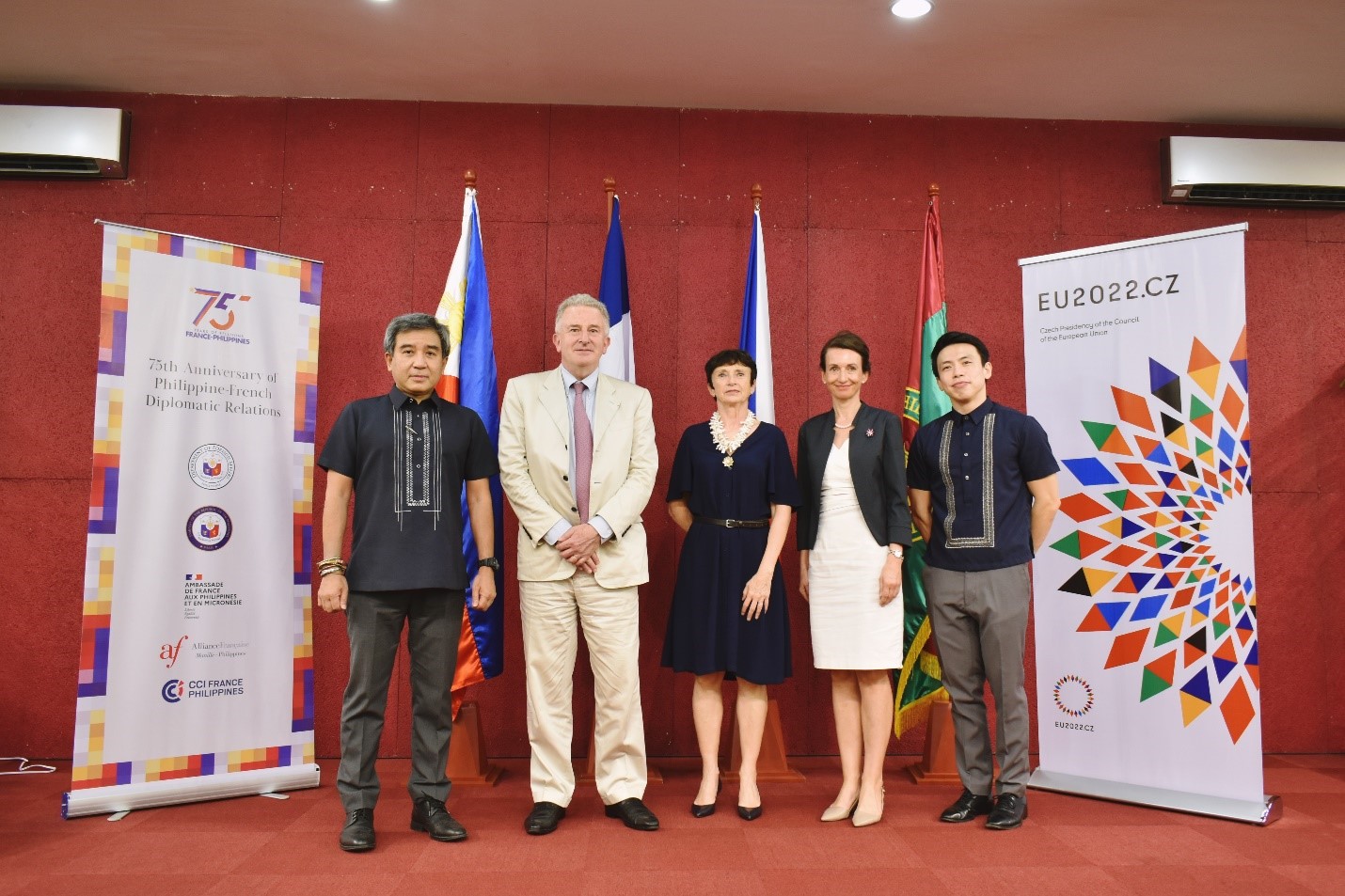 Tenzer spoke on European integration and the Russian invasion of Ukraine, which according to DPolSci, are a "process based on shared values" and a "defining test for EU as a strategic stakeholder," respectively.
A former adviser to the French Minister of Economy and Finance, Tenzer's work focuses on political risk analysis, European issues, Russia and Ukraine, disinformation warfare, the Middle East, US foreign policy, human rights, and corruption.
Tenzer was an investigator at the Court of Auditors and served as head of a special mission on international issues for the French government. He has led several missions for international organizations in Bosnia and Herzegovina, Bulgaria, Algeria, Ukraine, Montenegro, Egypt, Serbia, Haiti, Morocco, and Jordan.
Meanwhile, UPD Chancellor Fidel R. Nemenzo said Europe, the European integration, and the Russia-Ukraine conflict are important topics of study because, among others, the University has an undergraduate program in political science and a graduate program in international affairs, and because of the interconnected histories of economies of Europe and the Philippines.
"Developments in Europe are key events that we should observe because these are important in understanding trends and directions in global affairs. What happens in Europe, of course, has ramifications in our part of the world for international security and economy," he said.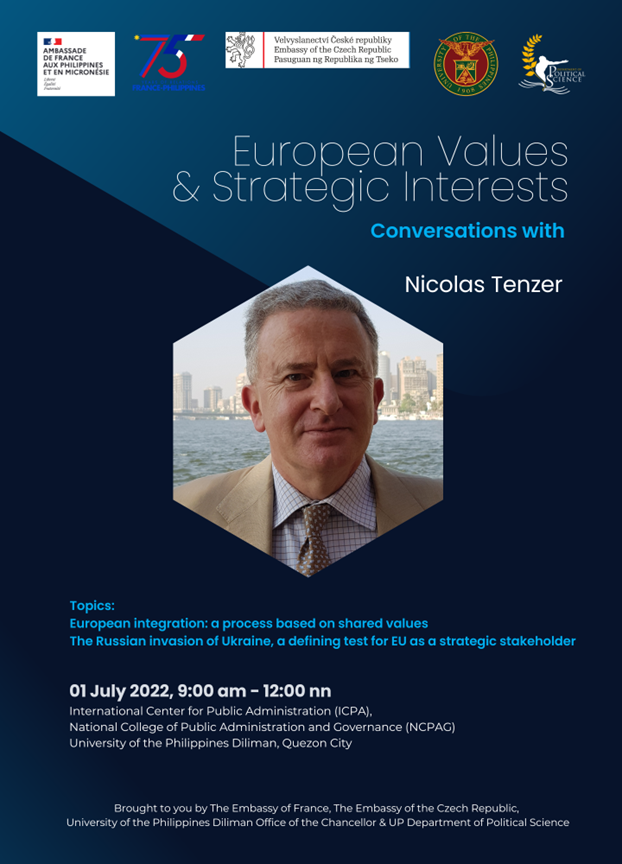 Nemenzo mentioned that the Philippines is also seeking lessons from the EU on integration as the country is also involved in a similar endeavor, the Asean Economic Community (AEC).
Koichi Ishikawa, in his research article, The Asean Economic Community and the Asean economic integration, mentioned that AEC "is an economic integration whose goals are free movement of goods, services, investment, and skilled workers, and freer movement of capital."
Ishikawa is a special research fellow at the Institute of Asian Studies of the Asia University in Tokyo, Japan.
"We know that integration is a complex process because alongside shared values and interests are differences in histories and contexts," Nemenzo said. "This is why we are also interested in the process, problems, and prospects of [the European] integration," he added.
Aside from Nemenzo, ambassadors Michèle Boccoz of France and Jana Šedivá of the Czech Republic also gave opening remarks. The forum held on July 1 was moderated by Enrico V. Gloria, a professor at DPolSci. The event was organized by the UPD Office of the Chancellor, DPolSci, and the embassies of France and the Czech Republic.