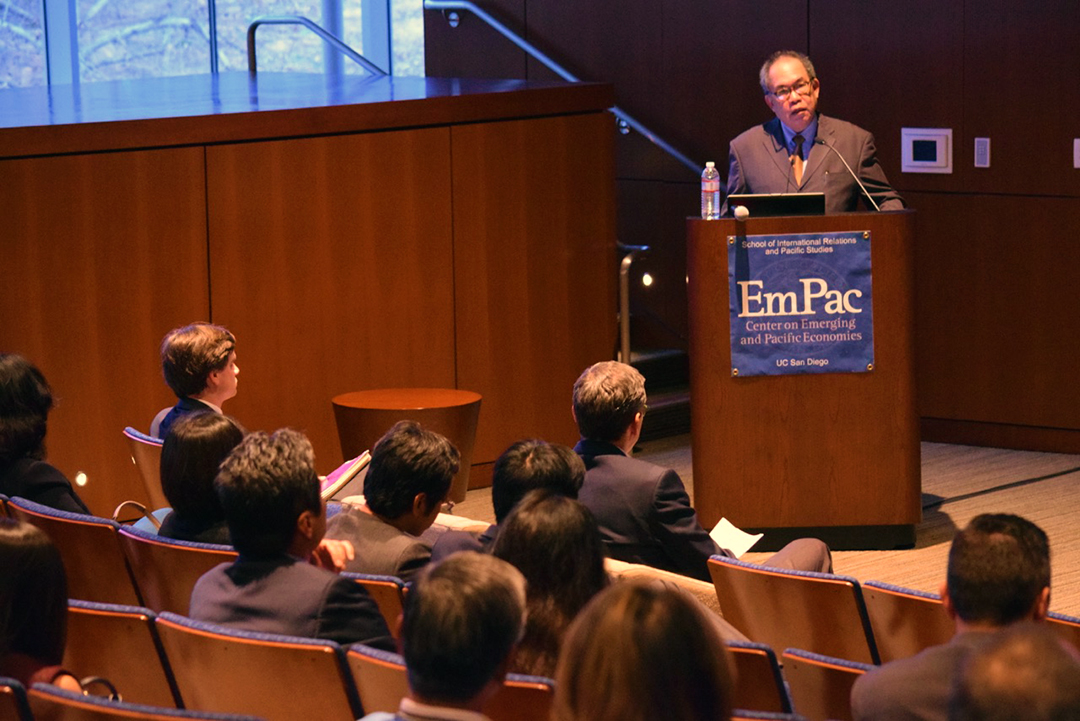 (FEB. 2)—Dr. Jose Dalisay Jr. served as a Pacific Leadership Fellow with the Center for Emerging and Pacific Economies at the School of International Relations and Pacific Studies of the University of California, San Diego from January 20 to 30.
Dalisay is a Professor 12 with the Department of English and Comparative Literature (DECL) at the College of Arts and Letters and an Artist III in UP Diliman.
The PLF is a position usually reserved for senior government officials and business executives from the Asia-Pacific region, and Dalisay is the first fellow to be invited representing the humanities. In 2008, another Filipino, former Central Bank Governor and budget minister Jaime Laya, also served as PLF.
As PLF, Dalisay delivered several lectures at UCSD, with his main lecture on January 28 on "Democracy and Cultural Expression: Confronting Modernization in the Philippines."
With a background in journalism and development economics, Dalisay reviewed the history of Philippine-American relations and discussed the role of culture and media in dealing with the challenges of Philippine democracy today. He also spoke on Philippine cultural and political issues before different organizations of UP alumni, Filipino-American students, and Filipino-American women in San Diego.
For three months in 2014, Dalisay visited the United States as a Fulbright senior scholar affiliated with the George Washington University in Washington, DC to undertake research on an oral history of the First Quarter Storm, a project also supported by the National Historical Commission.
Last December, his new short story "The Clarity of Things" came out in the journal Westerly, published by the University of Western Australia in Perth. This coming May, he will do a reading of his work at the Toronto Festival of Literature and the Arts at the University of Toronto in Canada.
A prizewinning author, he had previously served as Chair of the DECL and Vice President for Public Affairs of the UP System. —Dr. Jose Dalisay Jr., UP CAL-DECL