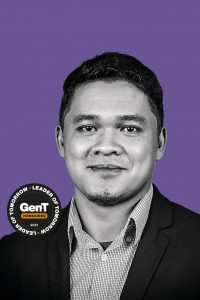 Prof. Deo Florence L. Onda, PhD of the UP Marine Science Institute (MSI) was recognized as one of the 40 Gen. T "leader of tomorrow" honorees from the Philippines in 2021, given by Tatler Asia.
Onda was recognized for his contributions to the sciences.
An associate professor and the deputy director for research at MSI, Onda's research interests are in microbial biogeography, diversity, dynamics and trophic interactions, and consequences of changing conditions using -omics approaches (genomics, transcriptomics and metagenomics), other molecular methods and advanced techniques in confocal laser scanning microscopy. He was the first Filipino to descend into the Emdem Deep in the Philippine Trench on March 23, 2021, on board the DSV Limiting Factor and in the company of Caladan Oceanic founder, Victor Vescovo.
Tatler Asia, according to its website (https://www.tatlerasia.com/), is a leading luxury media group with award-winning digital platforms and print magazines. The Gen. T List, started in 2016, is an annual recognition by Tatler Asia of the 300 leaders of tomorrow who are shaping Asia's future.