The Aguilar-San Juan (ASJ) Scholarship Grant of the Department of English and Comparative Literature (DECL) of the UP Diliman (UPD) College of Arts and Letters is now on its fifth year.
The ASJ Scholarship Grant is open to undergraduate DECL students. The grant is given based on the applicant's stellar academic standing or talent in areas related to language and literature, as well as on financial need.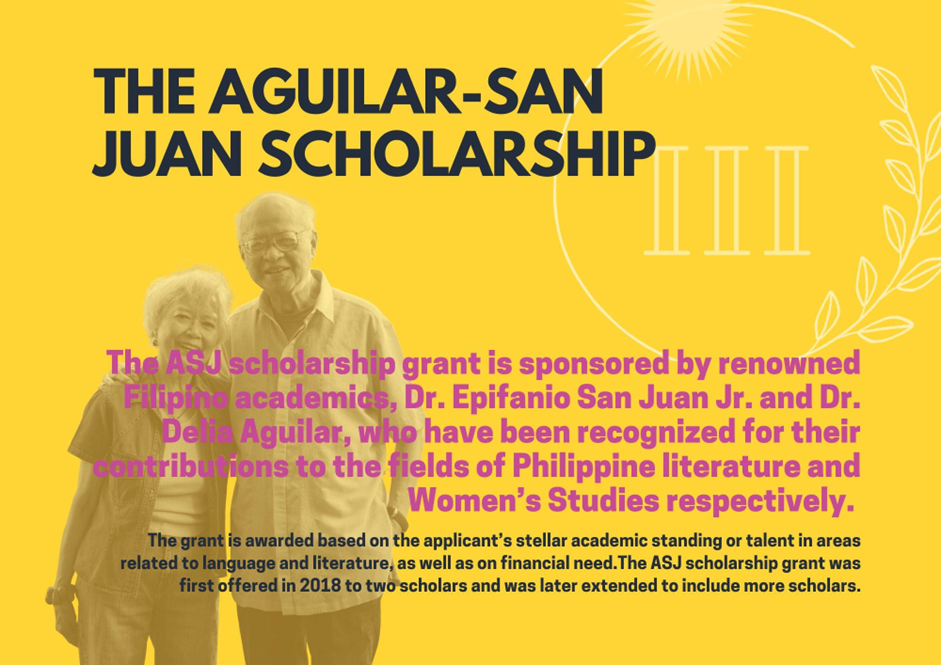 This was first offered in 2018 to two scholars and was later extended to include more students.
According to the DECL website, to qualify for the ASJ scholarship, a student should be at least a 2nd year regular undergraduate DECL student, has a general weighted average grade of 2.0 or better and has no grades below 3.0 or incomplete, has registered for a regular load every semester, and is able to present proof of financial need as specified in the application form.
Each scholar will receive a grant benefit of P40,000 per semester, renewable until the recipient's graduation and subject to conditions.
The ASJ Scholarship Grant is sponsored by academics Epifanio San Juan Jr., PhD and Delia Aguilar, PhD who have been recognized for their contributions to Philippine literature and women's studies, respectively.
Before working as a professorial lecturer at the UPD College of Social Work and Community Development from 1987 to 1988, Aguilar was an instructor at the UP Los Baños Department of English from 1958 to 1960 and before that, a graduate assistant at the DECL in 1958.
San Juan was an associate professor at the DECL from 1966 to 1967. Prior to that, he served as an instructor from 1958 to 1960, and a student assistant from 1957 to 1958.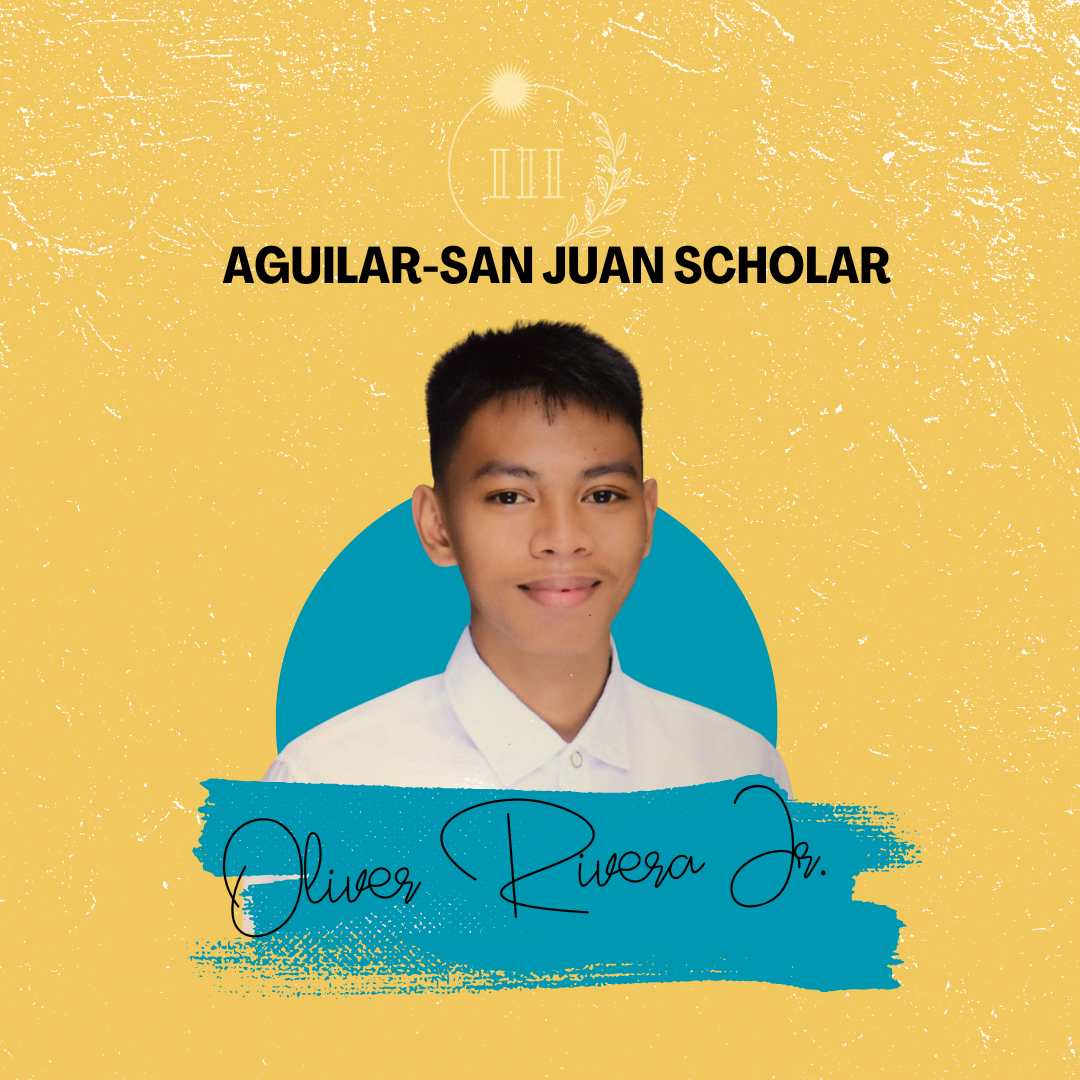 According to San Juan, one reason for establishing the scholarship is to support students in the DECL with "proven potential for excellent scholarship and creative writing, but whose completion of their studies might be hindered or constrained by financial hardship."
"This is our modest contribution to lessen their burden. Further, we want students and colleagues in the humanities to know of the UP alumni's solidarity with them in their struggle for a humane, egalitarian, and just world," he concluded.
The latest ASJ Scholarship Grant recipient is Oliver Rivera Jr. Rivera is under the BA English studies (literature) program.