For her noteworthy research work in forensic DNA technology, Maria Corazon A. de Ungria, PhD, recently received the Rotary Golden Wheel Award for Supporting Education.
Her research in forensic DNA technology served as a tool for human identification in criminal investigation, disaster victim identification, and in resolving parentage disputes.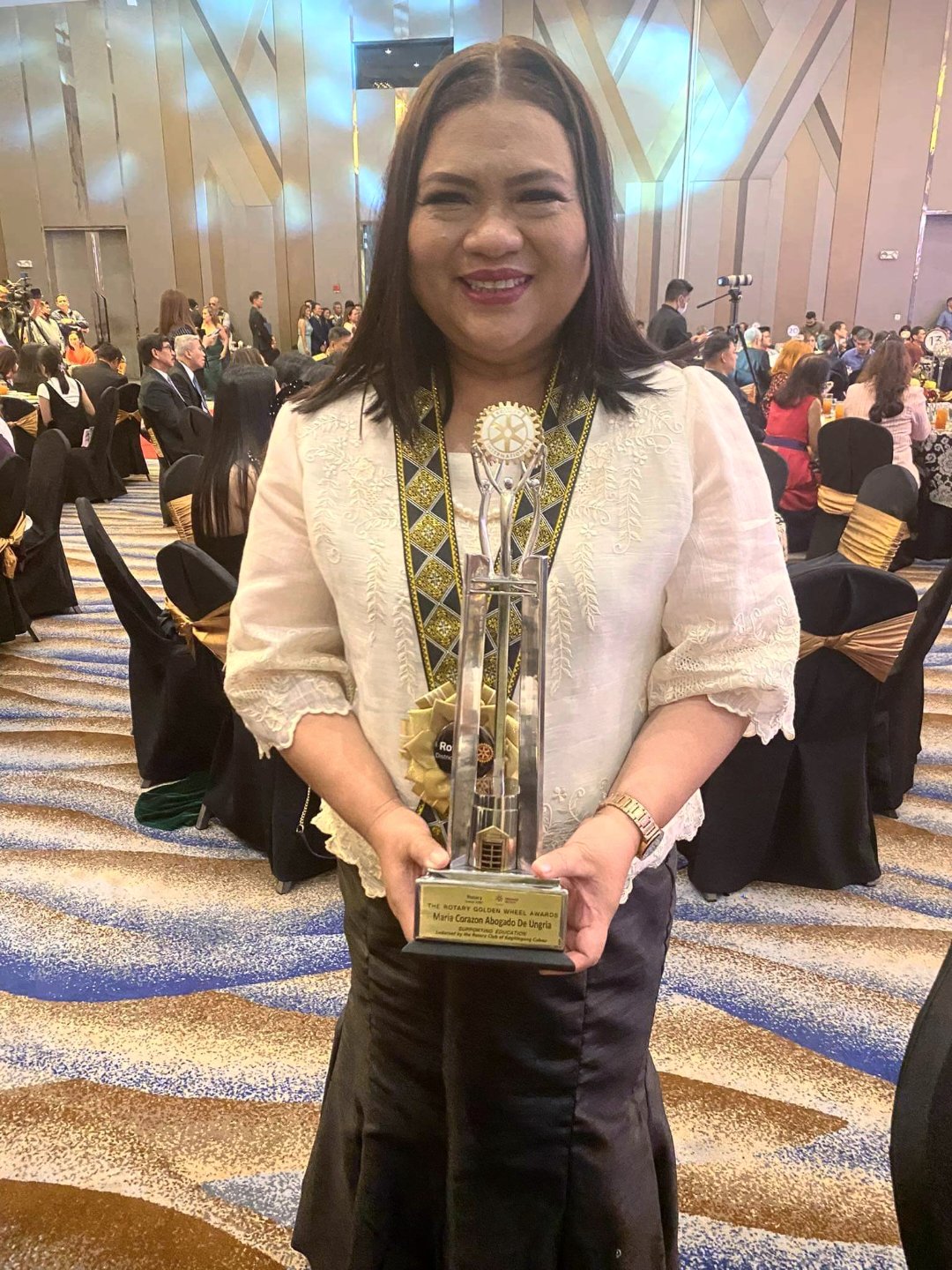 De Ungria, who is head of the DNA Analysis Laboratory of the UP Diliman (UPD) Natural Sciences Research Institute (NSRI), provided technical assistance in drafting the Supreme Court Rule on DNA evidence, which was approved in 2007. This rule has effectively aided the Philippine judicial system in handling sexual assault cases.
The Rotary Golden Award aims to give recognition to non-Rotarians who best exemplify the Rotary spirit of service above self and the guiding principles of the Four Way Test: 1) Is it the truth?; 2) Is it fair to all concerned?; 3) Will it build goodwill and better friendship?; and 4) Will it be beneficial to all concerned? The award distinguishes men and women in their chosen profession or business for their integrity, dedication, and adherence to high ethical standards.
De Ungria is a university researcher V, the highest rank for Research, Extension, and Professional Staff at UP. She was recently upgraded to Career Scientist 4 in the Scientific Career System of the Department of Science and Technology and the Civil Service Commission. She is a professorial lecturer at the UPD College of Science and team-teaches Biology 397: Current Topics in Forensic Biology. De Ungria was nominated by the Rotary Club of Kagitingang Cubao and was honored at the Annual Rotary Awards ceremony on Jan. 28 at the Novotel Manila in Araneta Center, Quezon City. The ceremony was organized by the Rotary International District 3780 (Quezon City), in collaboration with the Quezon City government.