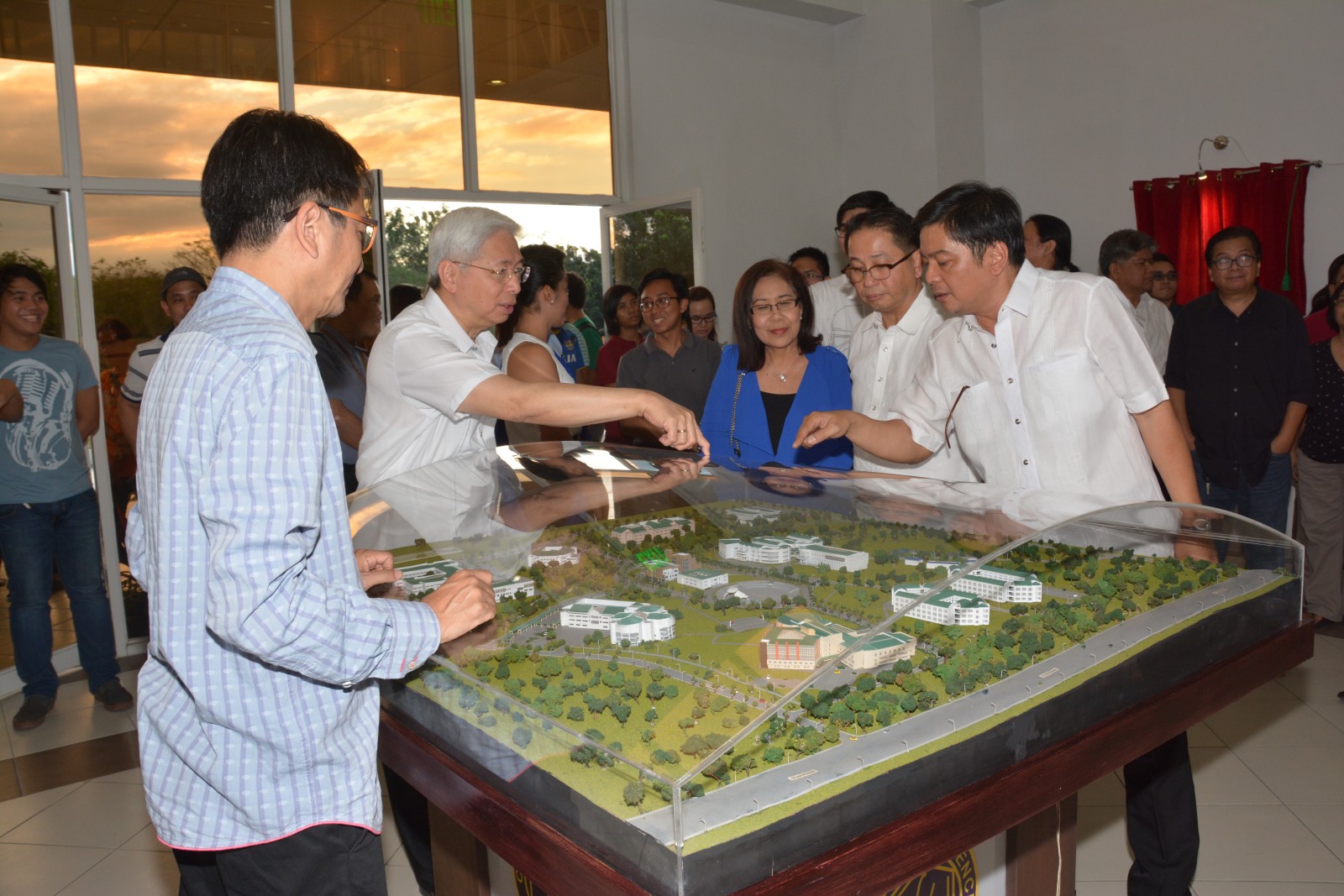 (Feb. 16)—The National Science Complex (NSC) project has been finally completed.
In simple ceremonies, the College of Science (CS) Administration Building, the concluding structure of the NSC, was inaugurated on Feb. 15.
The NSC, established through Executive Order No. 583 on Dec. 8, 2006, is located in a 21.9-hectare land in the southeast portion of UPD built to provide a nurturing and enabling environment for Filipino scientists and researchers as well as students in the basic and applied sciences and mathematics.
In his welcome remarks, CS dean Dr. Jose Maria P. Balmaceda said "the building is the last major infrastructure project from the P1.6 billion allocation from the National Government approved in 2006 to develop the NSC and released in several tranches in the succeeding years."
The building was designed by the TCGI Engineers following the general conceptual design and guidelines set by the Office of the Campus Architect (OCA).
According to OCA, the building adopted and showcased a modern design and green building concepts. All spaces incorporated energy efficient design concepts particularly in lighting, cooling and ventilation.
The new CS Administration Building houses the offices of the dean, associate deans, college secretary and CS' Science and Society Program. It connects to the Computational Science Research Center, home to the CS Student Council and Materials Science and Engineering Program. The old CS Administration Building now serves as the College library.
The event was attended by UP President Alfredo Pascual, Faculty Regent Philip Ian P. Padilla, UPD Chancellor Michael L. Tan, UPD Vice Chancellor for Research and Development Fidel Nemenzo, Department of Science and Technology Undersecretary Dr. Amelia P. Guevara, former UPD Chancellor and CS founding dean Dr. Roger Posadas, UPD faculty members, REPS, staff and students. — Bino Gamba, photo by Leonardo Reyes