Ana Karina Avellana Cosio of the UP Film Institute (UPFI) passed away on April 27, 2022.
Ina to her loved ones, she served the UPFI as a university researcher from February 2018 to July 2021. She was also a member of the Society of Filipino Archivists for Film.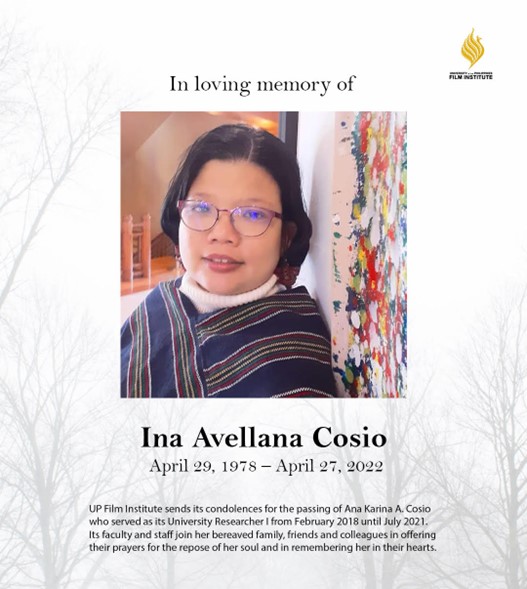 She finished Bachelor of Arts in comparative literature in 2003 and Master of Arts in media studies (film) in 2010 at UP Diliman.
Her master's thesis "A Critical Discourse Analysis of the Image of the Filipino Women in Selected Philippine Independent Films by Filipino Women Independent Filmmakers from 2004-2007" was awarded best thesis in MA media studies in 2010. One of her colleagues, Arnulfo Junio, said "On matters she's passionate with, I saw a feisty, fiery, and fierce Ina. Gone too soon, alas."