"Ang administrasyon ng (UP Diliman / UPD) College of Engineering (COE) ay nagsumikap na maging maayos ang inyong pagbabalik. Kung may problema man kayo ay huwag mag-atubiling lumapit sa amin. We want to see you succeed and we are doing everything in our power to be able to do that," said COE Dean Maria Antonia Tanchuling to the college's students.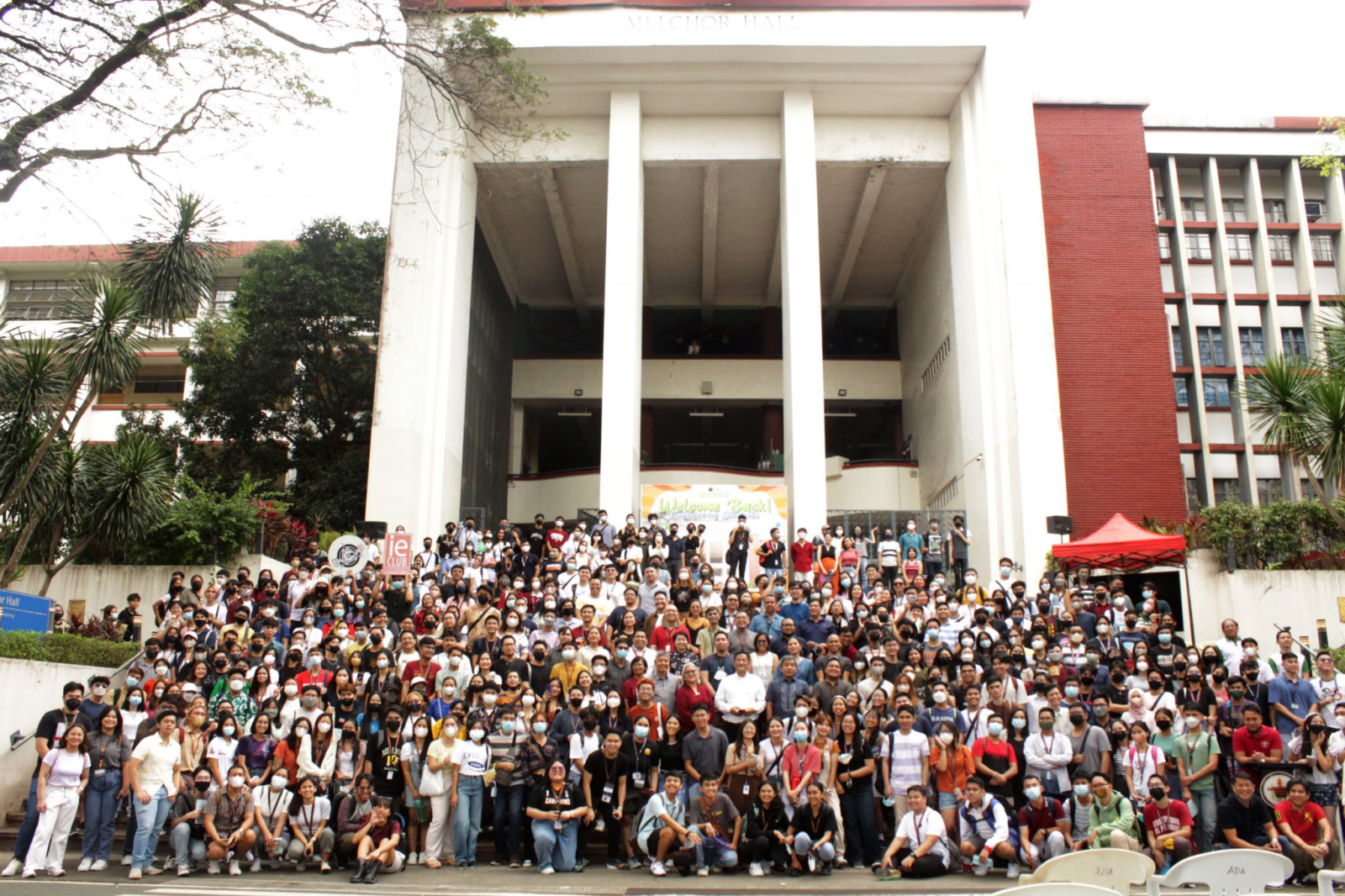 With the theme Maligayang Pagbabalik, mga Inhinyero ng Kinabukasan, COE celebrated the return of face-to-face classes with a grand whole-day welcome assembly on Feb. 13 at the Melchor Hall steps.
In her message, Tanchuling emphasized the importance of hands-on learning.
"A large part of Tatak UP comes from one's experiences on campus. Our students are missing out on these," she said.
The day began with a short program with key University officials reflecting on the college's return to 100-percent face-to-face instructional mode and hands-on experiential learning.
Vice Chancellor for Student Affairs Louise Jashil R. Sonido noted that this was the students' first opportunity to meet their classmates and professors in person since the pandemic started.
"Nakita niyo na rin (face-to-face) for the first time iyong mga classmates and professors ninyo," Sonido said.
Meanwhile, UPD Chancellor Fidel Nemenzo, who was celebrating his birthday that day, stressed the significance of face-to-face learning and hands-on experiences in shaping the next generation of engineers. He was met with loud applause and an impromptu happy birthday song.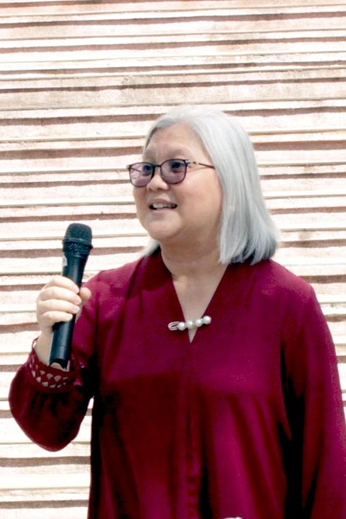 For his part, UP President Angelo A. Jimenez said that aside from UP's cherished values of honor and excellence, compassion and kindness should be among the values developed during the students' UPD years.
"The diligence and passion in pursuit of your study, and other experiences would contribute to your holistic growth as productive members of society," he said.
Tanchuling also introduced the executive board, the department heads, and the directors of the Institute of Civil Engineering and of the Electrical and Electronics Engineering Institute of COE.
Sarah Gatmen, chairperson of the UP Engineering Student Council (ESC), was also on hand to introduce the current crop of ESC officers and Freshie Council members.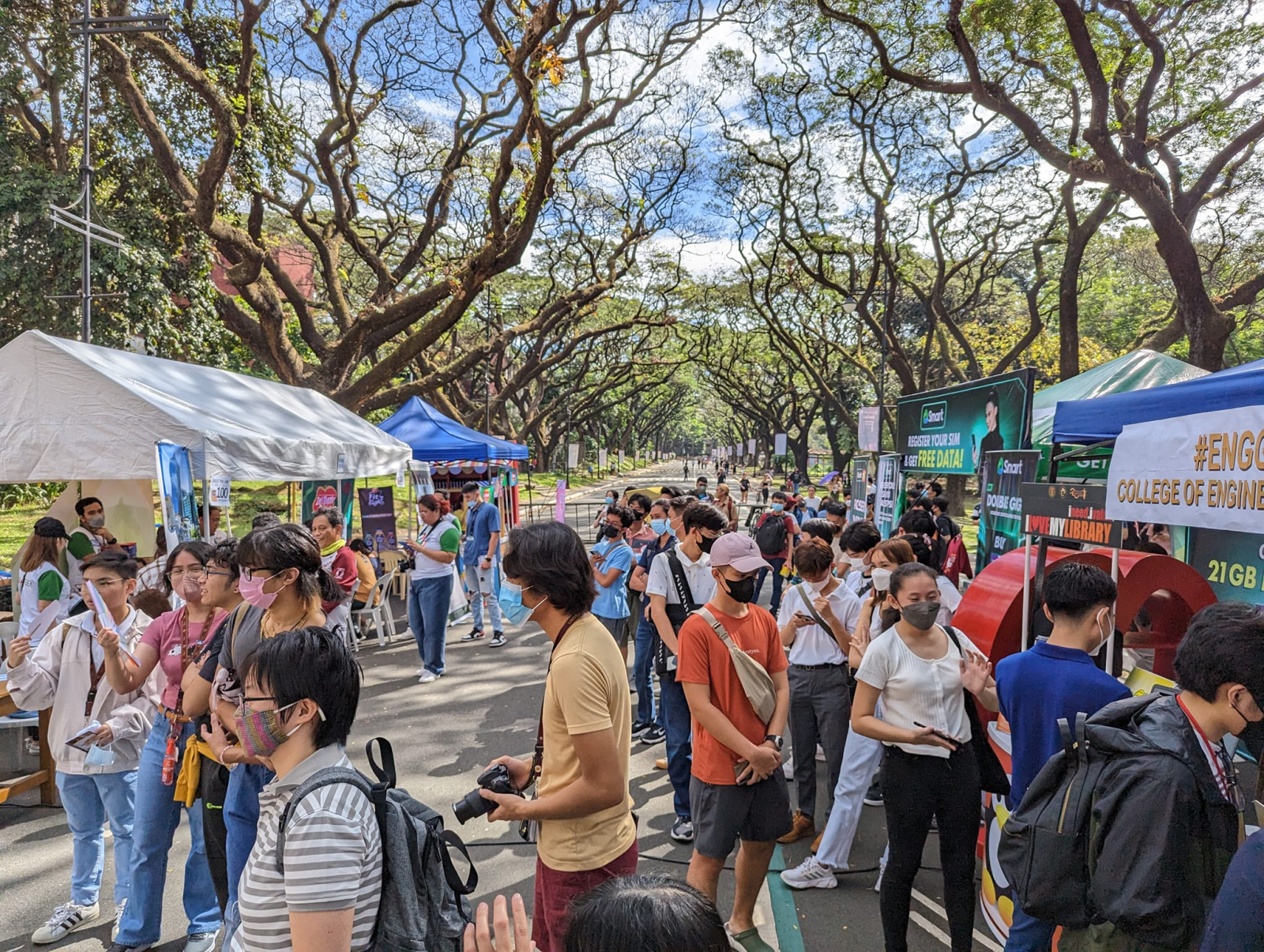 The morning program culminated in a giant group photo at the steps of Melchor Hall. It was followed by a whole-day fair composed primarily of COE student organizations that set up booths in and around Melchor Hall to introduce themselves to the students.
Also present was UPD Sagip K9 rescue and emotional support dog Bar, who gamely posed for pictures with the attendees.
Throughout the day were several rounds of raffles with prizes such as food vouchers, small grocery packs, and snack items donated by Del Monte, Gyud Food—UP Food Hub, Kinetix Lab UP Town Center Branch, Megaworld Corporation, Sharp, and Smart Telecommunications, Inc. — With a report from Christian Arranz