The UP Diliman (UPD) College of Mass Communication (CMC) is 35 years old.
On April 28, the day of its anniversary as a college, UPD Chancellor Edgardo Carlo L. Vistan II paid the CMC a visit and CMC Dean Fernando dlC. Paragas toured him around the college.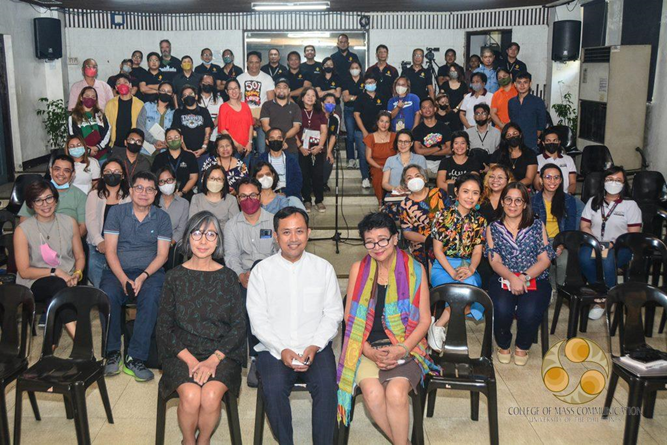 Vistan expressed his support for the college. He also expressed his interest in the CMC's popular programs.
"This will not be the only time we will do this. Just let me know if you need to talk to me, whether in smaller groups or as a community," Vistan was quoted saying by the DZUP Balita.
To celebrate its anniversary as a college, the CMC conducted a series of assemblies called Conversations on the Future of UP CMC (Conversations), which was also in preparation for CMC's 60th founding anniversary in June 2025.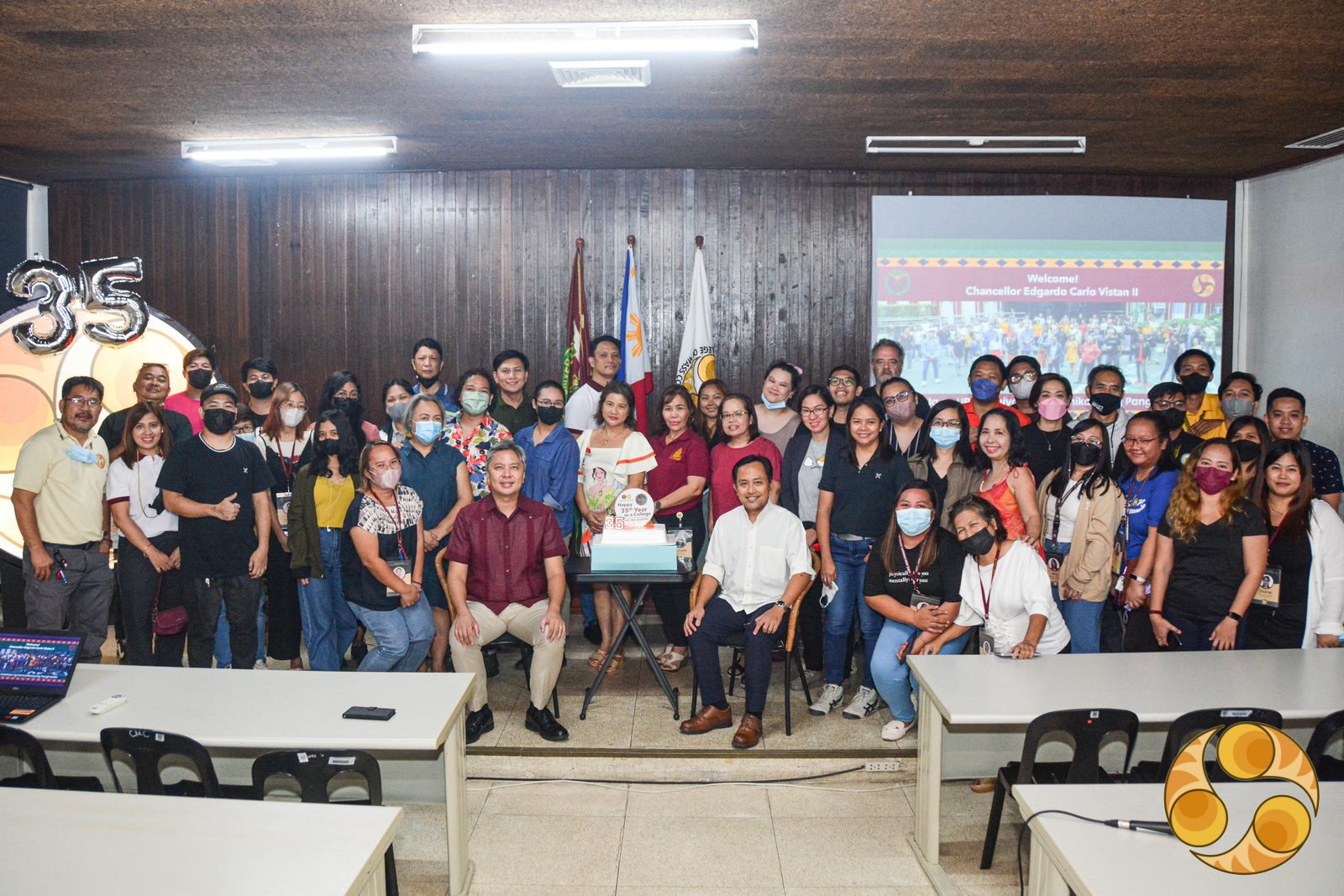 According to the CMC Facebook page, Conversations was launched on March 27 so that through deliberative discourse, "we are collectively determining how best to be of service to society through our academic programs, research, creative work, and public service about, for, and through media."
Starting the series were Professor Emeritus Grace Javier-Alfonso, PhD, of the UP Film Institute (UPFI) and Professor Emeritus Elizabeth L. Enriquez, PhD, of the Department of Broadcast Communication (DBC).
Paragas opened the series with the question, "What does mass communication mean where the availability of many and diverse media effectively disperse or demassify audiences?"
He then asked questions on what programs and courses the college must offer; how media are increasingly crucial in education; what competencies are required of faculty, staff, and students; and what research, creative work, and public service must the college undertake.
In her presentation, Enriquez essayed the history of the college and the discipline. She then articulated concerns over the concept of "mass" in mass communication and supported the idea that perhaps it would be opportune to reimagine the future and the name of the college.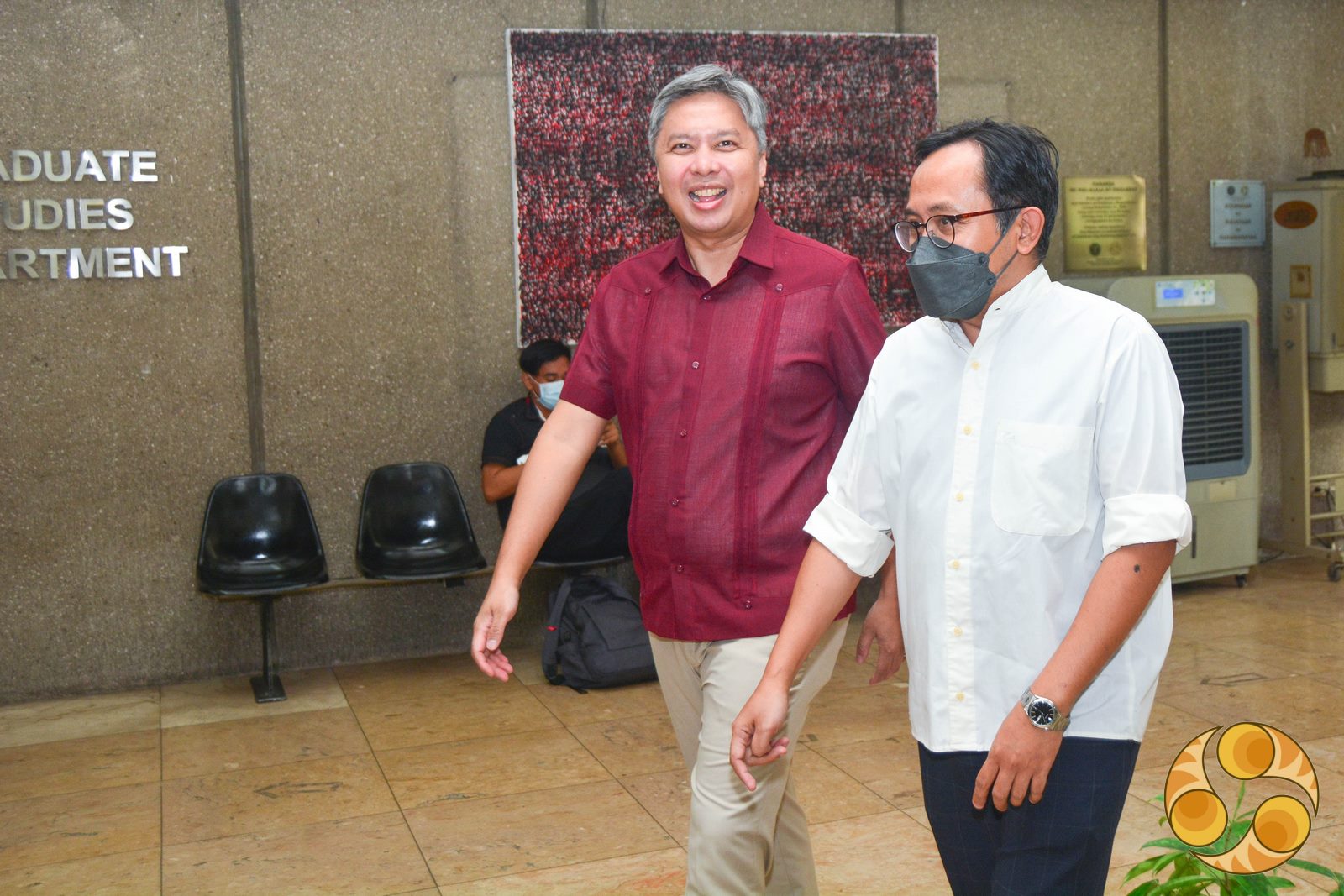 The second Conversations on April 24 featured a keynote presentation by Professor Emeritus Nicanor G. Tiongson, PhD, of the UPFI. Alwin C. Aguirre, PhD, of the DBC; Maria Diosa D. Labiste, PhD, of the Journalism Department; Czekaina Esrah A. Rapanot of the Department of Communication Research; and Dazzelyn B. Zapata, PhD, of the Graduate Studies Department presented their ideas on the future of their respective disciplines in relation to the CMC.
The next Conversations activities will feature alumni, students, and staff members. Transcripts of the Conversations presentations are being archived at https://bit.ly/UPCMCConversations.
The UP Board of Regents, on April 28, 1988 at its 1012th meeting, elevated the then Institute of Mass Communication into a college. This was 23 years after its establishment as an Institute by Republic Act No. 4379 on June 19, 1965.
According to the CMC Facebook page, the CMC is committed to its vision of "a society that is egalitarian, participative, and progressive through the development of media that is: socially responsible, critical and vigilant; liberative and transformative; and free and independent."—With a report from the CMC