Advocating cultural heritage conservation was the topic of lawyer Nicolas B. Pichay in his lecture Heritage Law: Vital Signs and Symbols that was recently held at the UP Diliman (UPD) Asian Center (AC).
Pichay is the director of the Legislative Research Service of the Senate of the Philippines.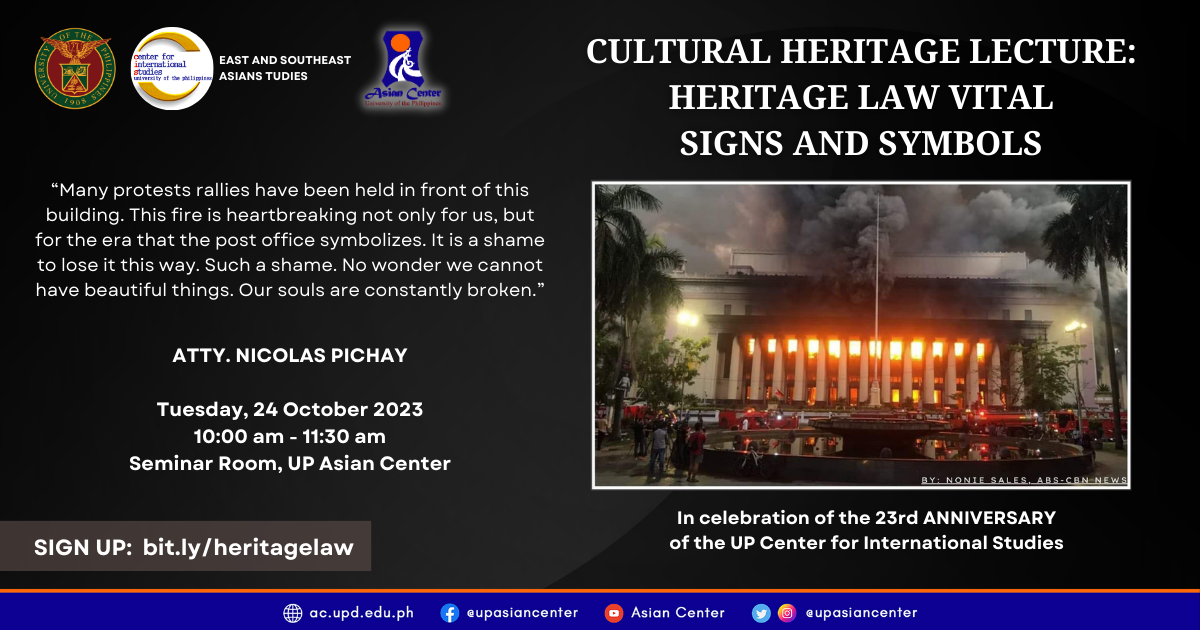 "Done within an established legal framework, cultural heritage work should highlight its aesthetic, scientific, and historical importance to the communities thereby enlivening the population. It should also result in economic benefits," Pichay said.
He explained cultural heritage is anything, everything, all at the same time.
Pichay discussed the complicated nature of conservation work. He presented some of the more controversial events of the recent past like the demolition of the pre-war Art Deco-style Jai Alai building by the local government of the City of Manila, the disappearance of rice fields which affected the chanting of the Hudhud by the Ifugaos, and the Supreme Court case between the Knights of Rizal and the construction company DMCI on the Torre de Manila vista.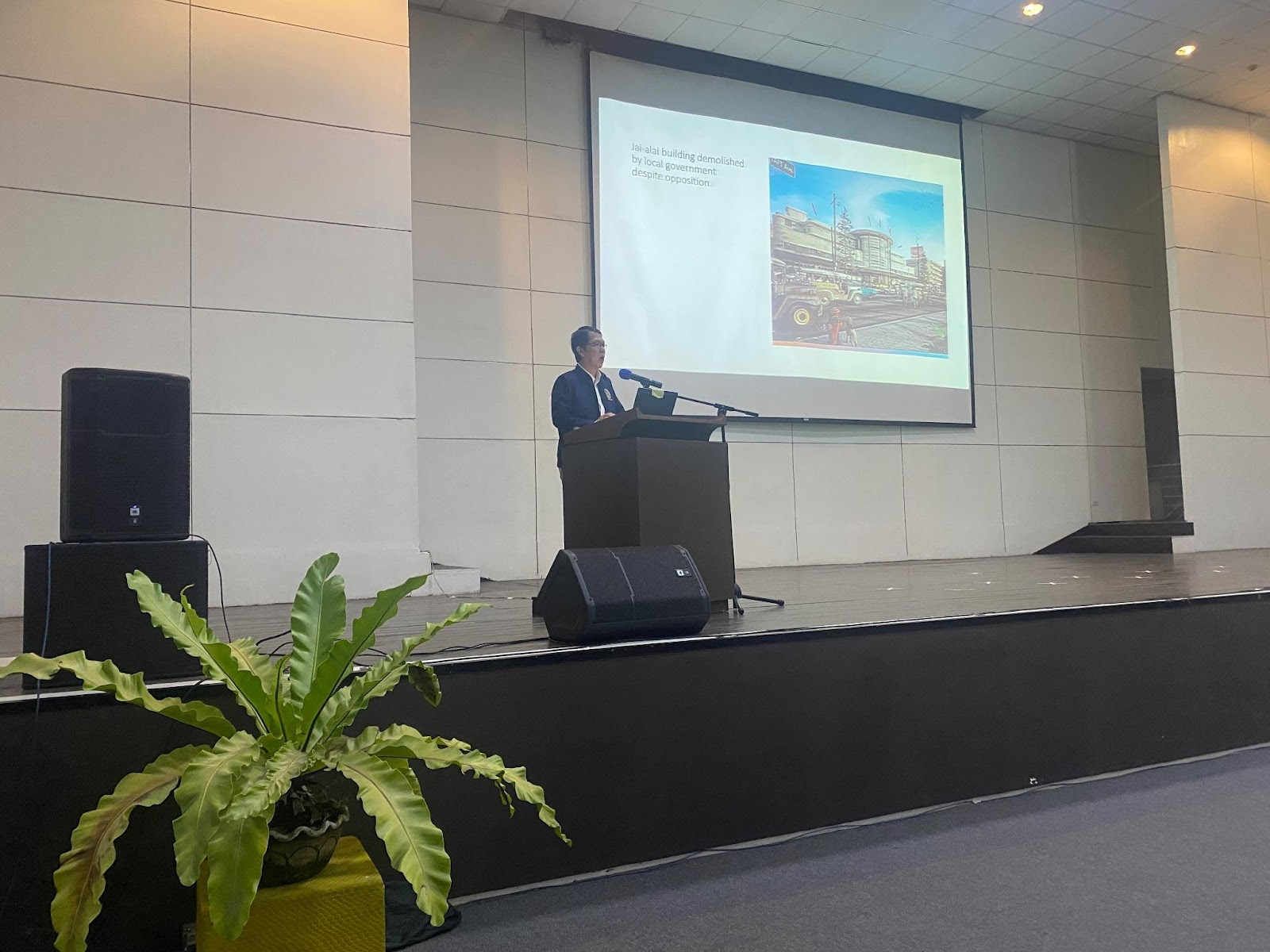 He however said, "No matter the advocacy, cultural heritage preservation is the responsibility of all individuals."
In closing, Pichay called on the audience to be more open about what culture is and be creative in protecting and preserving heritage.
Meanwhile, in reaction to the lecture, AC Assistant to the Dean for Cultural Affairs Matthew M. Santamaria spoke on the issue of sustainability.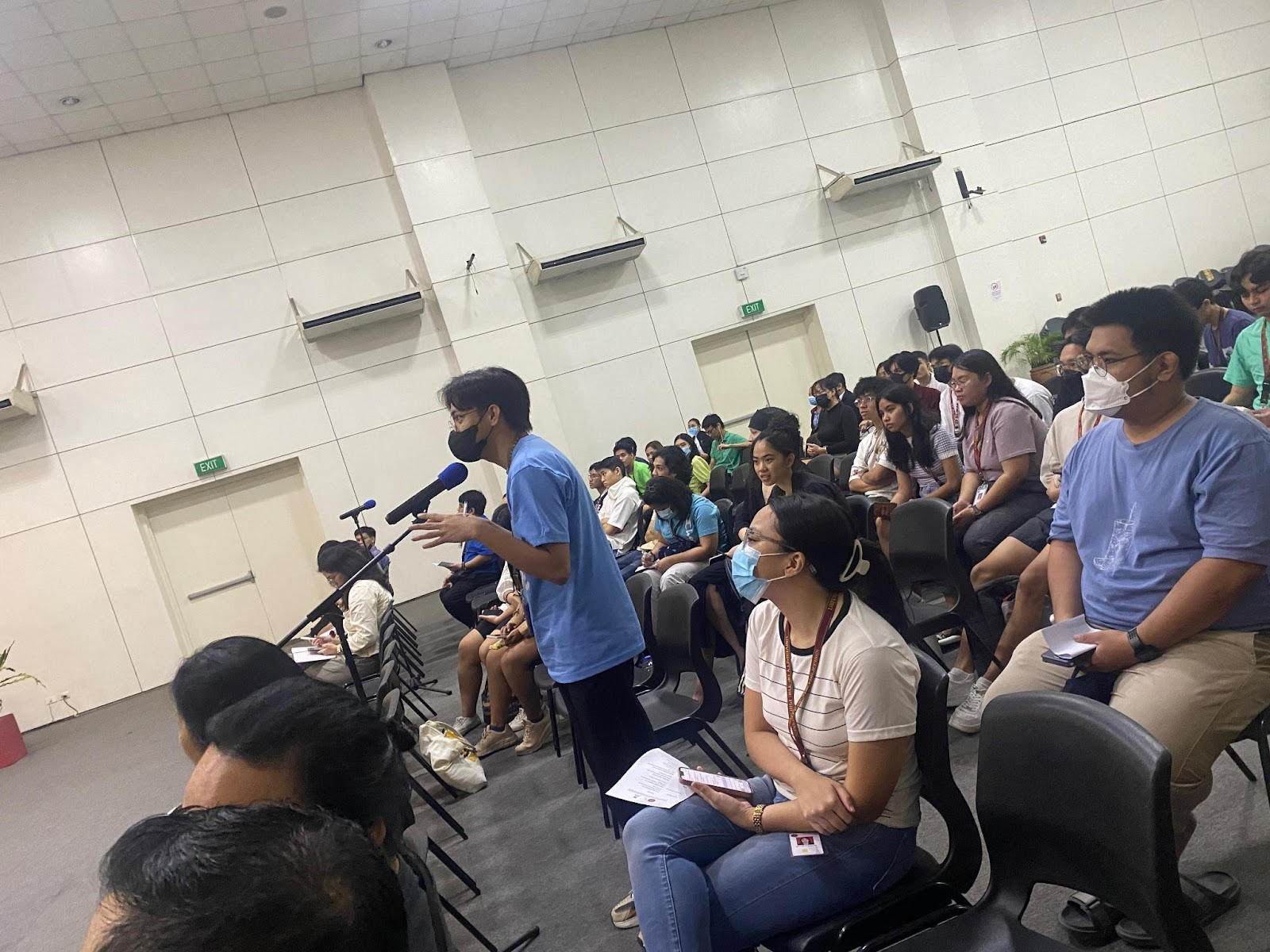 At the open forum moderated by CIS University Research Associate Vianca de la Cruz, questions on the possibilities of cultural heritage work, and its application within the contexts of academic programs like law, engineering, and social and community work were fielded.
Also at the event were AC Dean Henelito A. Sevilla Jr., AC College Secretary Maria Dulce F. Natividad, CIS Coordinator for East and Southeast Asian Studies Amparo Adelina Umali III, and CIS Director Ramon Guillermo.
Guillermo called on the faculty, staff, and students to be always vigilant and aware of their responsibility to protect their Filipino cultural heritage.
The lecture on Oct. 24 was part of the 23rd anniversary celebration of the UPD Center for International Studies (CIS) and in cooperation with the UPD Asian Center (AC).—With a report from the CIS