The UP Diliman College of Arts and Letters (CAL) mourns the passing of two of its former faculty members: Mila Aguilar of the Department of English and Comparative Literature (DECL) and Edgardo M. Tiamson of the Department of European Languages (DEL). Aguilar passed away on Oct. 13, while Tiamson passed away a day later, on Oct. 14.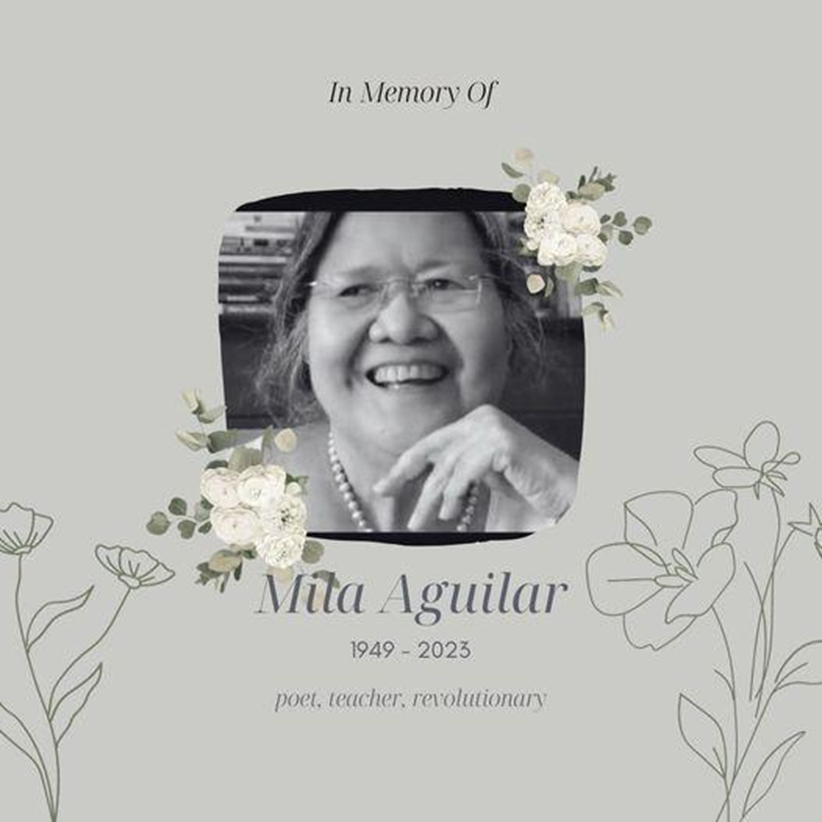 Aguilar was a known poet and activist who fervently opposed the Ferdinand E. Marcos Sr. administration in the 1970s. She was arrested in August 1984, imprisoned, and subsequently freed in 1986.
While in prison, Aguilar continued to write poems. Her collection of poetry was published in 1984 as Why Cage Pigeons?
In 1996, Aguilar's Journey: An Autobiography in Verse was part of the Likhaan Writers Series.
Meanwhile, Tiamson, who was an authority in the Spanish language, was a professor at the DEL. He was responsible for creating the PhD Hispanic literature program.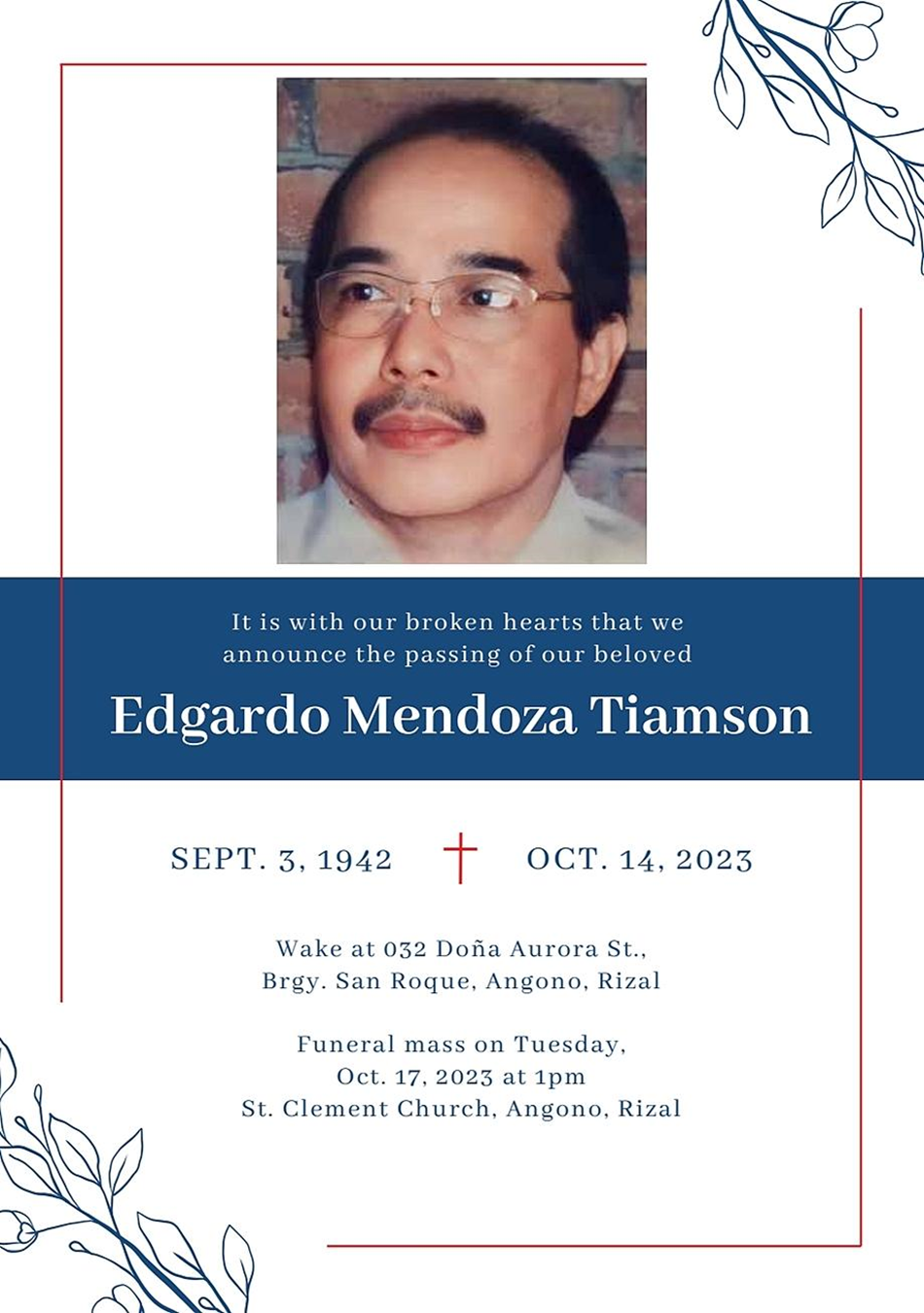 For his invaluable service, Tiamson was given the privilege to serve as a regular faculty member beyond the retirement age of 65. According to the UP Gazette, he also later served as a professorial lecturer, from June 2009 to May 2010.
Tiamson was also a seasoned administrator. After serving as assistant to the DEL chair from May 1980 to April 1981, he himself served as DEL chair. Tiamson was department chair for three terms (1983-1986, 1986-1989, and 1996-1999).
He was CAL associate dean for research and development from 2000 until he retired in 2007.
His service and efforts as administrator did not go unnoticed as Tiamson received the Gawad Chancellor for Outstanding Administrator. Tiamson was also an affiliate professor of UP Mindanao from January 1996 until the end of Academic Year 1996-1997.
According to the DEL, a funeral mass for Tiamson was held on Oct. 17, 1 p.m., at St. Clement Church in Angono, Rizal.