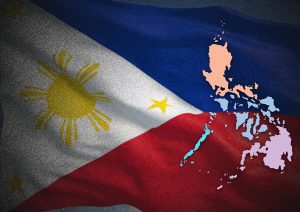 (AUG. 22)—August in the Philippines is Buwan ng Wikang Pambansa or National Language Month.  What most do not know is August in the country is also History Month.
August is Buwan ng Wikang Pambansa, as declared by Proklamasyon Blg. 1041, s. 1997 (Proclamation No. 1041, s. 1997) and signed on July 15, 1997 by former Philippine President Fidel V. Ramos.  The Proclamation extended the observance of Linggo ng Wika from Aug. 13 to 19, to the whole month.
Meanwhile, on Feb. 16, 2012, former Philippine President Benigno S. Aquino III signed Proclamation No. 339, s. 2012 also declaring the month of August of every year as History Month.  The Proclamation repealed Proclamation No. 1304 (s. 1974), which declared Sept. 15 to 21 of every year as History Week, moved the celebration to August and extended the observance of History to a whole month.
The observance of History Month is done in August because according to Proclamation No. 339, major events in the nation's history occurred in August.  
Some significant events in Philippine history that happened in August are: the proclamation by Isabelo delos Reyes of the establishment of Iglesia Filipina Independiente (Aglipayan Church) on Aug. 3, 1902, with Father Gregorio Aglipay as Supreme Bishop; the signing into law of Republic Act No. 4166 on Aug. 4, 1964 by former Philippine President Diosdado Macapagal, that recognized the declaration of independence on June 12, 1898 in Kawit, Cavite, and designated "June 12" as the Independence Day of the Philippines; Manila becomes a chartered city on Aug. 7, 1901; and the establishment of the Association of Southeast Asian Nations (ASEAN) on Aug. 8, 1967 in Bangkok, Thailand, and the Philippines was one of five original members.  The former Philippine President and Father of National Language Manuel L. Quezon was also born in August, on Aug. 19, 1878.  
As such, "a week of observance is not enough to undertake various activities given the richness and diversity of our nation's history," according to Proclamation No. 339.  
This year, UP Diliman observes History Month with an array of activities, including a 1-day conference on public history ("Talastasan sa Kasaysayan: Ang Pampublikong Kasaysayan at Kamalayang Pangkasaysayan" last Aug. 17), and film features ("Curiosity, Adventure & Love" on Aug. 30, 4 p.m. and 31, 7 p.m. at the UP Film Institute Videotheque, a documentary on the life of a 104 year-old American orphan who travelled to the Philippines when she was 18, and how she witnessed the country's history unfold; and "Honor: The Legacy of Jose Abad Santos," Aug. 31, 5 p.m. at the UPFI Cine Adarna, on the life and legacy of the chief justice and World War II hero.)