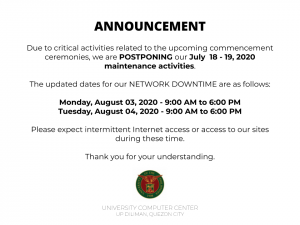 Please be advised that INTERNET ACCESS from UP Diliman will be affected.
Access to sites such as UPD Webmail, CRS, iLib, UVLe will be AFFECTED if you are accessing these sites from outside UPD.
VPN will likely be affected by this downtime.
Zoom Webinars and classes should NOT be affected if you are on a WFH setup.
VoIP locals are NOT affected.