UP Diliman (UPD) Chancellor Edgardo Carlo L. Vistan II believes that civil servants must be agile, dynamic, and resilient agents of transformation for any government institution to remain relevant.
Vistan said in his experience as a lawyer and a professor at the UP College of Law, he has seen institutional constraints—however legal—that prevent many institutions from adopting easier, more efficient, and more responsive courses of action.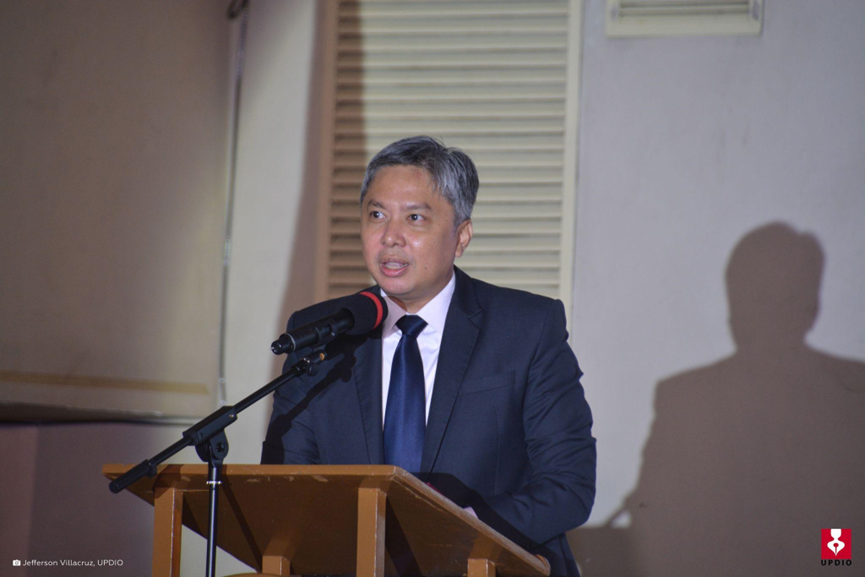 He said civil servants have to develop a mindset that does not allow legalities to get in the way of much-needed reforms.
"We have to find a way out of a culture that is too constrained by legal or bureaucratic mindsets, and this must be done from the frontline institutions to the institutions that police our civil servants like the Ombudsman, government auditors, and the like," he said.
Vistan made these remarks at the International Association of School and Institute of Administration Conference 2023 (IASIA 2023) with the theme Building Better Futures of Governance towards Achieving the SDGs in a VUCA World.
He lauded the organizers for a very appropriate conference theme that looked into the future of governance for the achievement of sustainable development goals (SDGs).
"I say this coming from our own experience here in the University working on our commitment to achieving SDGs, where we realized early on that success begins with having the appropriate governance system and culture. Like many other institutions, we are seeing that consciousness or having an SDG mindset must be complemented by structures and processes that are themselves sustainable in a volatile, uncertain, complex, and ambiguous (VUCA) world," he explained.
In the context of the present, Vistan said institutions must be imbued with the capacity to be dynamic and flexible.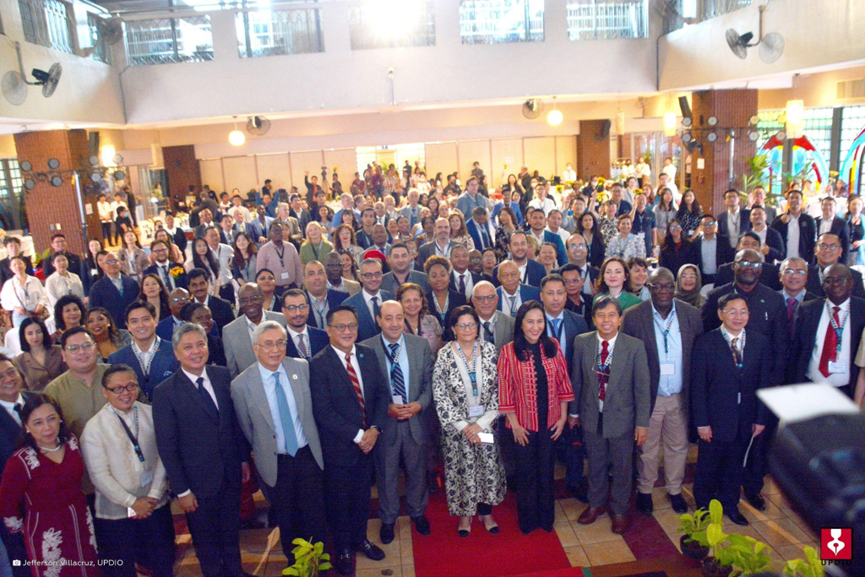 IASIA 2023 brought together over 200 participants from the academe, government, civil society, private sector, international organizations, and contributors from other disciplines who engaged in dialogues highlighting best practices in governance in a constantly changing world.
Participating institutions included the Philippine Society for Public Administration, Eastern Regional Organization for Public Administration Inc., Association of Schools of Public Administration in the Philippines, Development Academy of the Philippines-Graduate School of Public and Development Management, De La Salle-College of Saint Benilde, School of Diplomacy and Governance, University of Makati, Philippine Councilors League-Legislative Academy, Philippine Futures Thinking Society, and Pamantasan ng Lungsod ng Valenzuela.
The conference was hosted by the UPD National College of Public Administration and Governance and IASIA, a well-established global association of schools of public administration, and was held from July 31 to Aug. 4.