At the recent international virtual conference, "Counter-Mapping the City," that the UP Diliman (UPD) Department of Geography (DGeog) organized, a participatory three-dimensional mapping (P3DM) of Quezon City (QC) barangays was presented by geography professor Emmanuel Garcia.
In his presentation "P3DM in the City," Garcia found that P3DM facilitates dialogues among community stakeholders. However, he pointed out that the community needs to recognize P3DM's potential and realize its role in reducing disaster risks for it to be truly useful.
The P3DM of QC barangays was part of the DGeog's first urban P3DM activity in partnership with the Philippine Disaster Resilience Foundation (PDRF) which started with the P3DM mapping of Pitogo, Makati.
"It was a bit daunting at first, trying to conceptualize how we could incorporate large concentrations of populations in the map. Also challenging was the representation of urban land usage and high-rise infrastructures," Garcia said.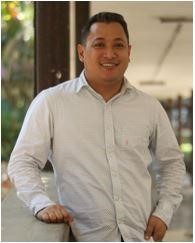 He said the P3DM of Barangay Commonwealth in QC was the biggest that he and his team constructed to date. They also included LED lights to depict the hazards in the barangay such as flooding, landslides, and fire.
According to Garcia, P3DM is a multi-sectoral and community-based mapping activity which creates a stand-alone, near-reference, and scaled model of a certain area showcasing thematic players of geographic information.
"The map makes use of tactile or easily accessible materials to feature community information such as housing, infrastructure, land use and vulnerabilities, and capacities, as well as the different hazards that are present in the area," Garcia said.
Garcia said the P3DM contributes to the reduction of disaster risks in a community, and empowers the community by instilling a sense of ownership of the map.
"Lastly, it bridges the gap between local and scientific knowledge, which is very useful in any disaster risk reduction (DRR) activities," he said.
Aside from Barangay Commonwealth, Garcia mentioned Bagumbayan, Talayan, and Doña Imelda as the other QC barangays that underwent P3DM activities.
In constructing the maps, participants did tracing and cutting of contour lines, stacking of contour intervals, skim coating, road tracing, road and land use painting, database discussion, plotting of landmarks, plotting of houses, and hazard mapping.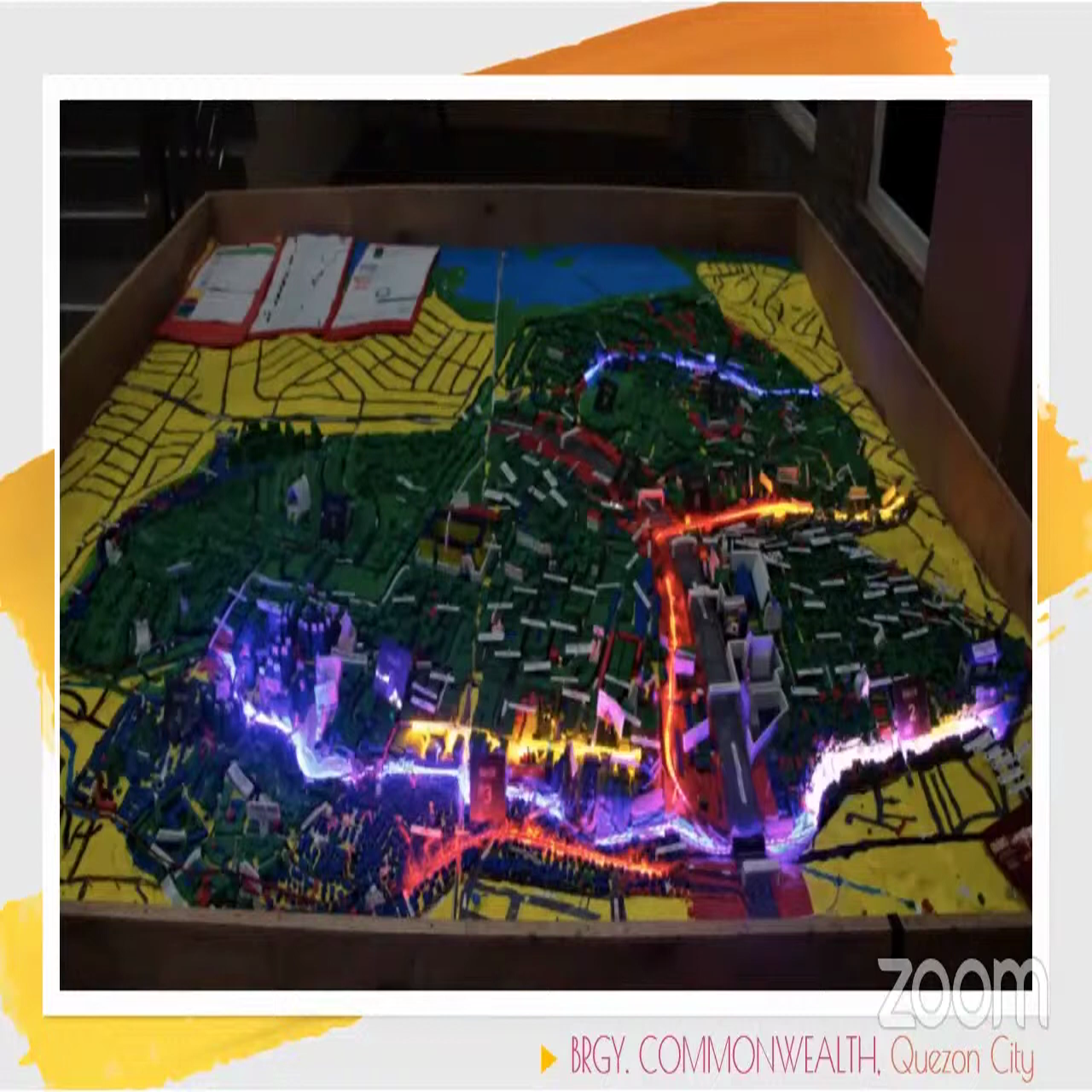 P3DM challenges, innovations, and contribution. Garcia shared some challenges he encountered as well as the innovations his team made in conducting P3DM in the QC barangays.
Garcia recalled that in Barangay Bagumbayan, they were unable to completely fill out the information of the whole barangay due to the presence of private subdivisions and high-rise development in the area.
"Unfortunately, this data proved inaccessible even with the barangay's head leading the activity," he said.
Although an engaging activity, Garcia noted that P3DM is less appreciated in urban areas.
"The sheer number of infrastructures and population makes it quite difficult, impossible almost, to provide a database," he said.
He added that innovations had to be made in order to ensure P3DM remains engaging, practical, and useful.
An innovation that Garcia and his team made to make P3DM useful, especially in identifying how small and medium enterprises are affected by hazards present in the barangays, was the use of open data kit (ODK) through KoBoCollect in mapping certain aspects of the barangay that needed to be highlighted.
According to the KoBotoolbox website, (https://support.kobotoolbox.org/kobocollect-android.html) "KoBoCollect is an open-source Android app for collecting survey data."
One digital survey that was conducted was in Barangay Talayan. It was facilitated by members of the barangay council and residents of the area.
Through the ODK survey and the P3DM activities, each partner barangay was able to generate a risk atlas.
"We also had the opportunity to innovate further through the Lahat Dapat, a project collaboration with ProdJX Artist Community and funded by ELRHA Humanitarian Innovation Fund Program. We developed the Lahat Pwede online game," Garcia said.
The Lahat Pwede online game focuses on the inclusion of persons with disability (PWD) in local DRR and management planning.
"It is a Jeopardy-like virtual game meant to be a data gathering tool to elicit PWD concerns and contribute to local DRR and management planning. We originally targeted the card game to building the 3D map that we have constructed and noticed that the way to move forward and make the P3DM practical, useful and more relatable, and simply more engaging is through gamification," he said.
Concluding his presentation, Garcia said "we need to continually innovate and find different means in eliciting community participation. After all, why are we doing DRR and why are we mapping if not for the community?"
Garcia is an assistant professor at the DGeog, and he specializes in community-based DRR and management, and land use planning. His research interests are DRR and management, heritage mapping, and transport and development.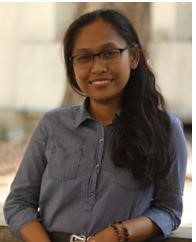 His presentation was part of the conference's second plenary session, "Counter "Maps, Advocacy, and Philippine Local Communities" moderated by Prof. Simeona Martinez of the DGeog.
According to Martinez, the presentations in Plenary 2 covered challenging topics: the representation of women in various spatial contexts; regional and local initiatives to map indigenous community conserved areas; awareness raising and advocacy for safe spaces for the LGBTQ; participatory process and methods for local DRR management and planning; and the value of fostering synergies between local and scientific community experience. The international virtual conference was a two-day event held from March 15 to 16.