Two faculty members of the UP Diliman College of Home Economics (CHE) Department of Hotel, Restaurant, and Institution Management (DHRIM) were elected to the Board of Directors of the Council of Hotel and Restaurant Educators of the Philippines (COHREP).
In a post on the DHRIM Facebook page on March 28, CHE Dean Shirley V. Guevarra and Prof. Raymund Gerard I. Guerrero were named as vice president and auditor, respectively.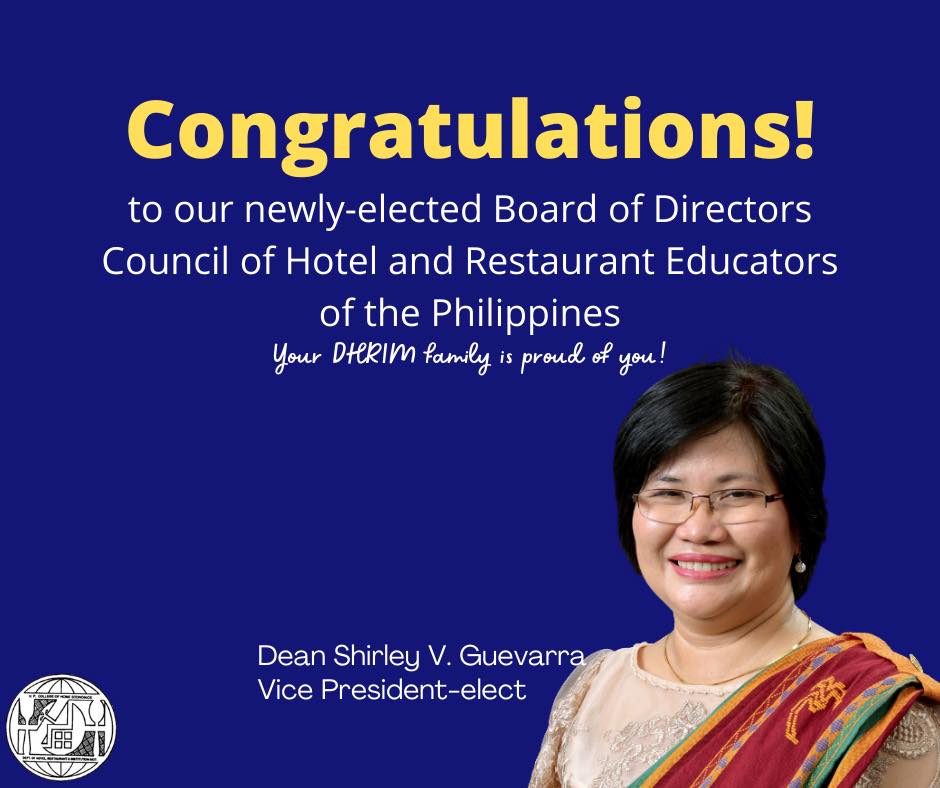 Guevarra has been with the University for more than two decades and was DHRIM department chair from October 2007 to October 2013. Her research interests include hazard analysis critical control point system, environmental management, property management and human resource management, and food and cultural tourism.
An associate editor of the "Asia Pacific Journal of Tourism Research," Guevarra is currently serving as country representative to and external secretary of the Asia Pacific Tourism Association, which is based in Busan, South Korea. She is also regional and country representative to the Asia Pacific Council of Hotel and Restaurant Educational Institution.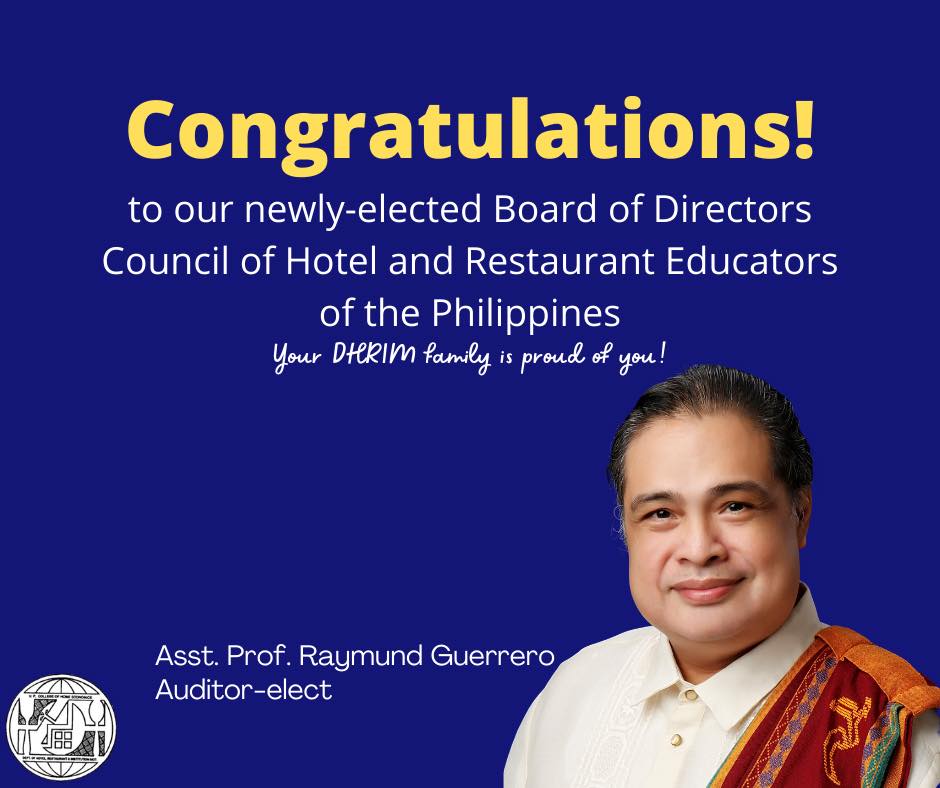 Meanwhile, Guerrero joined the DHRIM as a lecturer in 2002 and as a full-time faculty member in 2003.
Before joining the academe, Guerrero worked with the Westin Philippine Plaza (now Sofitel Philippine Plaza), holding various positions at the Front Office Department.
In 1999, he left the Westin Philippine Plaza and pursued a master's degree (Master of Business Administration) at UPD, where he also earned his bachelor's degrees in philosophy (1988) and hotel and restaurant administration (1991).
COHREP is a leading academic professional organization "promoting quality hospitality and tourism education in the Philippines."
According to their website, COHREP aims to "promote teaching excellence in hospitality education by providing venues to transform educators into confident and values-laden professionals, committed to the development of competent graduates with employable skills."
It has over 500 individual and 95 institutional members all over the country. Guevarra and Guerrero will serve on the board until 2024.