"Serve the people," the university officials urged some 800 UP Diliman (UPD) freshmen, transferees, shiftees, and exchange students from foreign institutions at the University Welcome Assembly 2023 (UWA 2023) on Sept. 18 at the UP Theater Main Hall.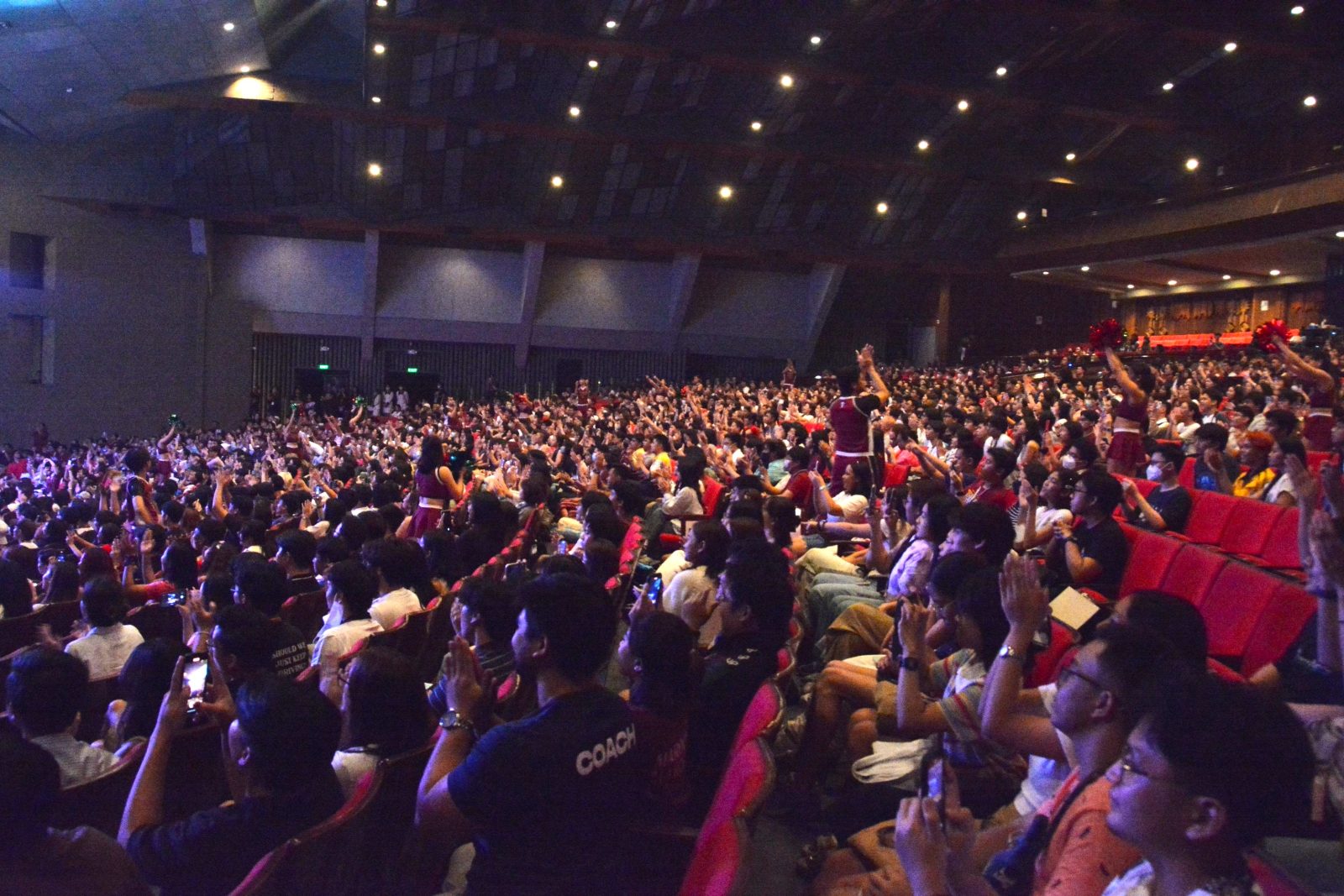 In his message at UWA 2023, UPD Chancellor Edgardo Carlo L. Vistan II underscored the importance of public service while encouraging the students to participate in various UPD activities commemorating the 51st year of the declaration of Martial Law.
"I want you to be part of that [Martial Law-related activities] even if it's not the same experience anymore but we have to remember and never forget. Why does UP do that? It's because of one of the values UP stands for, which is service. Of course, you have honor and excellence. But all that is really for service. Service to the Filipino people," Vistan explained.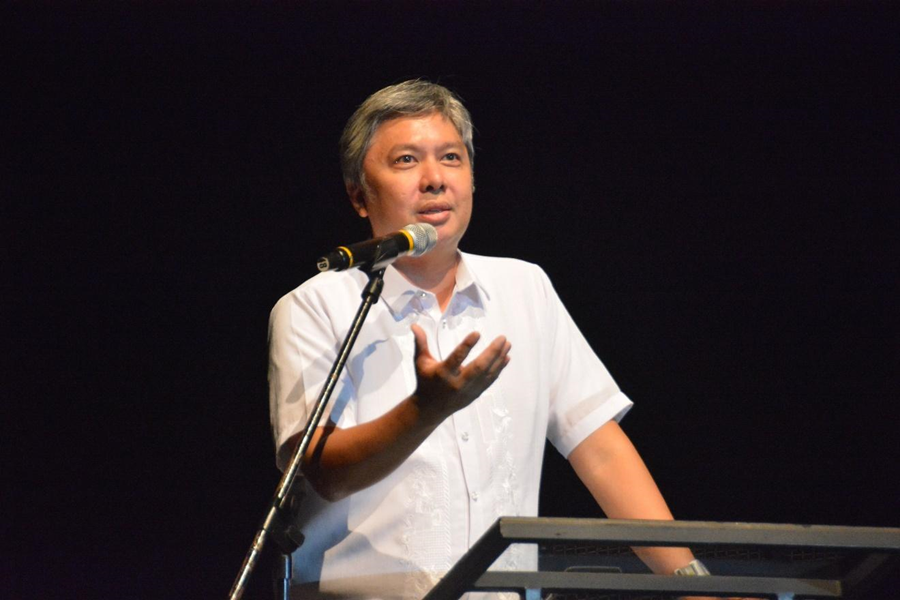 He also advised the UPD students to enjoy what the University offers to its constituents.
"Make the most of this rich community. Kayo ay lalabas dito na may tatak UP. And that means a lot of things. But I want you now, since you are beginning your journey here in the University, particularly in Diliman, to allow the UPD community to have an imprint on you," Vistan said.
He mentioned that the students could draw inspiration from Kontra-GaPi (Kontemporaryong Gamelan Pilipino), the resident music and dance ensemble of the UPD College of Arts and Letters that rendered a musical performance at UWA 2023.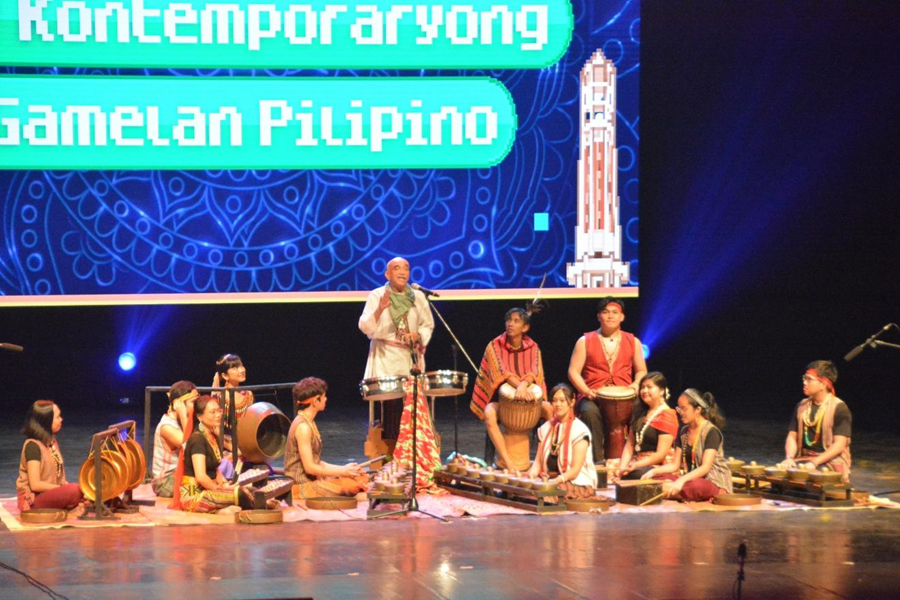 "Matagal na ang Kontra-GaPi. It gives you a glimpse of how rich the community in UPD is; rich in culture, rich in tradition, rich in history, rich in diversity, rich in experiences, particularly learning experiences not only from the classes that you will attend but also from the other members of the UPD community that you will interact with," Vistan said.
Meanwhile, UP President Angelo A. Jimenez also highlighted in his message the importance of UP's service to the nation.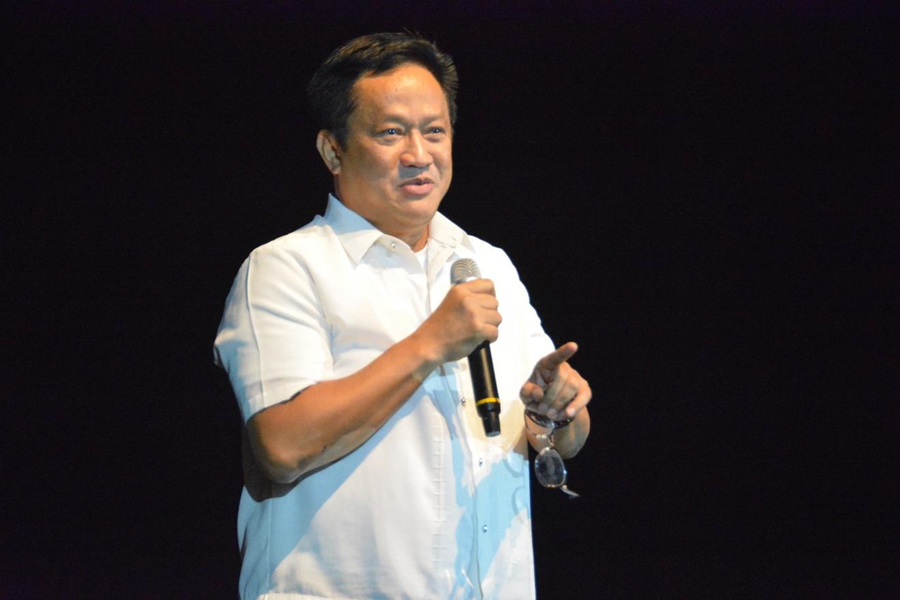 "This great institution of ours is 115 years old this year. We have produced most of the presidents of the land, most of the chief justices of the Supreme Court, speakers of the House, Senate president, members of Parliament, and policymakers in government. No other university in our country has this kind of dominant position in national life. [But] now, look what's happening to the country," Jimenez said.
"Ano ang tatak UP? Honor, excellence, but most important, service to the Filipino nation. Let me end by a quote from the first president of the University, Murray S. Bartlett. He said, 'It [UP] can serve the world best by serving best the Filipino'," Jimenez said.
Francisco N. De los Reyes, director of the UP Office of Admissions, challenged the students to prove their worth in being admitted to UPD.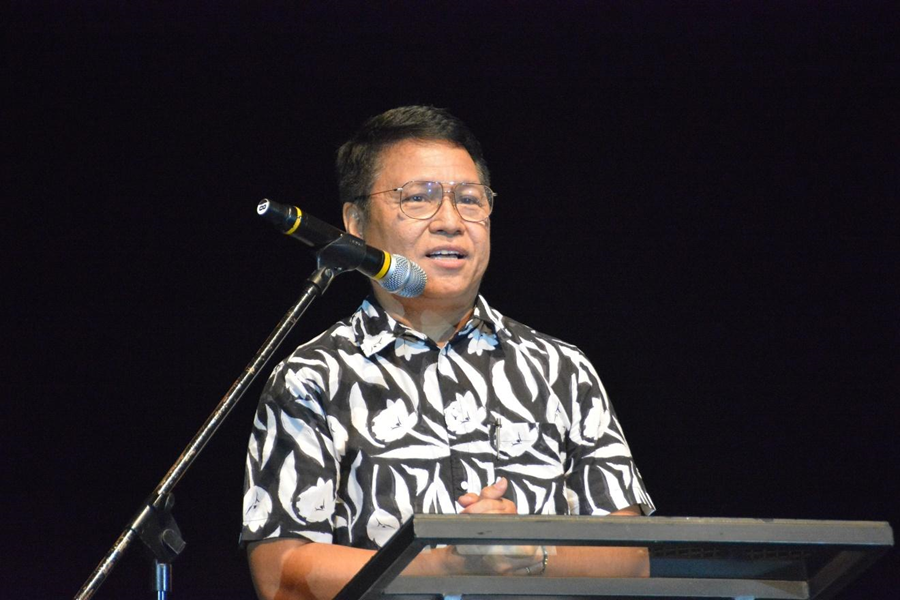 "Maraming magsasabi sa inyo, 'Ay hindi naman nag-test iyan.' Pero para sa akin it doesn't matter. Kasi, may mga patunay kami na iyong mga nag-undergo ng UPCA [UP College Admission] ay kapantay rin lang ng galing ng mga nag-test sa mga nakaraang panahon. At patunayan ninyo rin iyon. Mahigit 100,000 ang nagpa-audit at kayo ang mga nakapasok sa UPD," De Los Reyes said.
The freshmen, shiftees, transferees, and foreign exchange students were warmly welcomed by their respective college officials, with some of their spiels focusing on their college's strengths and traditions.
In his closing remarks, Vice Chancellor for Student Affairs Jerwin F. Agpaoa thanked the event organizers for their hard work and the heads of units for their cooperation.
"I would like to share with you how this activity evolved. A few years back, the event was called the Freshie Welcome Assembly. We wanted to be more inclusive, so we renamed it into UWA to include on top of the freshies our exchange students, our transferees, and our new graduate students in the masters and PhD levels," Agpaoa added.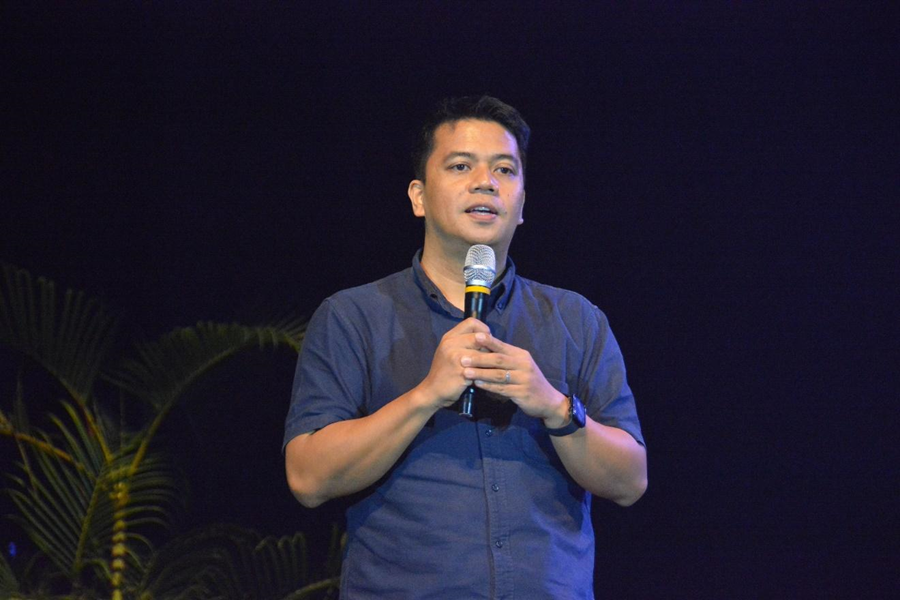 Aside from Kontra-GaPi, other UPD-based performance groups at UWA 2023 were the UP Concert Chorus, ConChords, and the UP Streetdance Club. The Legato Visual Performing Arts performed an eye-catching routine using lighted yoyos, poi, and other light-emitting gadgets. The UP Varsity Pep Squad oriented the audience on the basic UP cheer routines.
Meanwhile, the on-site and online audience participated in the OVCSA online mini games included in the Student Survival Guide.
Before the singing of UP Naming Mahal, the UPD University Student Council (USC) had a brief rally on the Main Hall stage.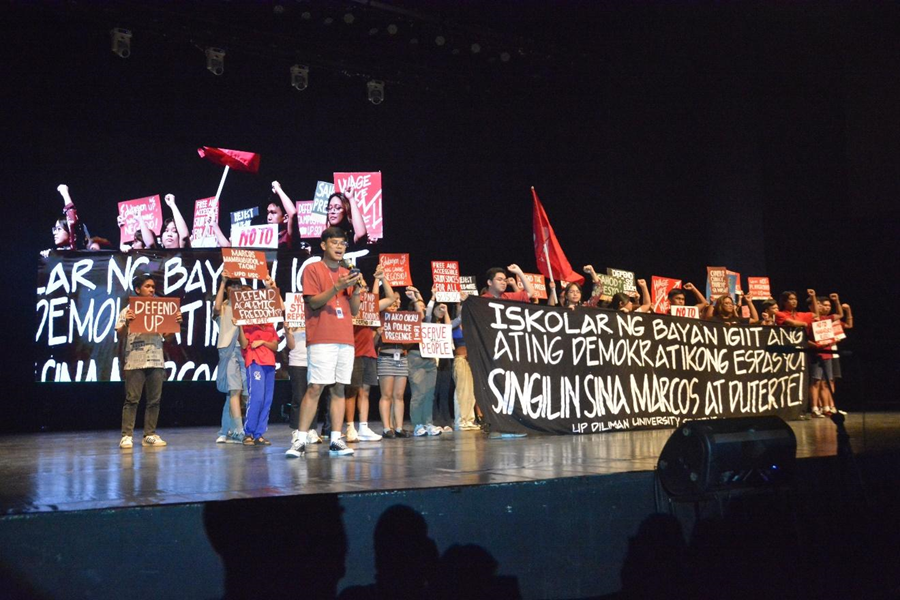 This year's 4-hour welcome assembly was hosted by Jose Monfred C. Sy, assistant professor at the CAL Department of Filipino and Philippine Literature, and Christine Joy A. Magpayo, assistant professor at the CAL Department of Speech Communication and Theatre Arts.
UWA 2023 was livestreamed on the OVCSA Facebook page.