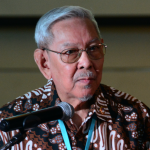 (NOV. 20)— The "Rhetoric of Creative Partnership: Conversations on Cross-cultural Exchanges" (Rhetoric), a gathering of performing artists from different countries in Asia, was concluded successfully on Nov. 15.
The 2-day international conference hosted by the UP College of Arts and Letters Department of Speech Communication and Theatre Arts (DSCTA) and the Japan Foundation, Manila Inc. was held from Nov. 14 to Nov. 15 at the UP Asian Center.
Asian Center Dean Joefe B. Santarita and DSCTA chair Prof. Belen D. Calingacion, PhD each delivered the closing remarks.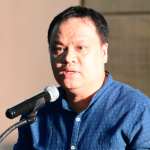 Santarita said while he was happy that the conference objective to provide an avenue for the dialogue of artists and art enthusiasts, particularly independent artists had been addressed, "I am still hoping that these conversations will start the dialogue of artists and private enterprises on how to make the field of arts spontaneously significant to the ever demanding challenges of modern times."
For her part, Calingacion said, "We hope that these conversations will not end today but will be the beginning of productive relationships and networks for the future."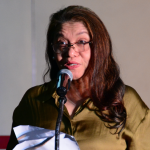 Convening member and DSCTA Asst. Prof. Olivia Kristine D. Nieto, on behalf of the Convening Team, said, "In the two days of the conference, we witnessed how artists transformed their respective locales to international collaborative, performative and often rhetorical scenes; how artists articulate their knowledge, not just on creating ecological connections in their work but also in grasping the complex entanglements of theatre, community, public protests, contemporary media, and society in the age of media spectacle, and how artists  expressed themselves as producers of artistic knowledge."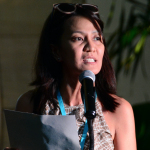 She hoped this conference was an encouragement to be socially engaged; to employ collaborative and critical approaches in pedagogical practices, and, consequently, go beyond near promotion of aesthetic quality in the performance making, and to create practice in research-informed art policies.
UP Tugtugang Musika Asyatika (UP TUGMA), an Asian Music performing group composed of music students affiliated with the UP College of Music, presented the Mindanao Kulintang Ensemble, Cordillera Bamboo and Gong Ensemble and the Japanese Koto.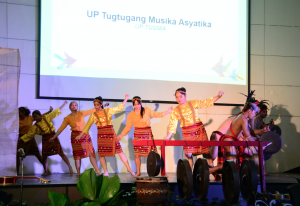 Next year's conference will focus on applied theatre, theatre in education and community theatre.—Haidee C. Pineda, images by Jefferson Villacruz