To kick off Mental Health Awareness Month, a green space for relaxation called the UP Sanctuary was launched at the UP Lagoon in front of the Faculty Center on Oct. 6.
The UP Sanctuary is the brainchild of UP Portia Sorority (PS), a student organization based at the UP College of Law, and the UP Diliman (UPD) Office of Student Development Services. The concept for the space is a mini park on the UPD campus that is surrounded by several trees. The initial architectural perspective used during the launch was done by Micaela Benedicto, an alumna of the UPD College of Architecture.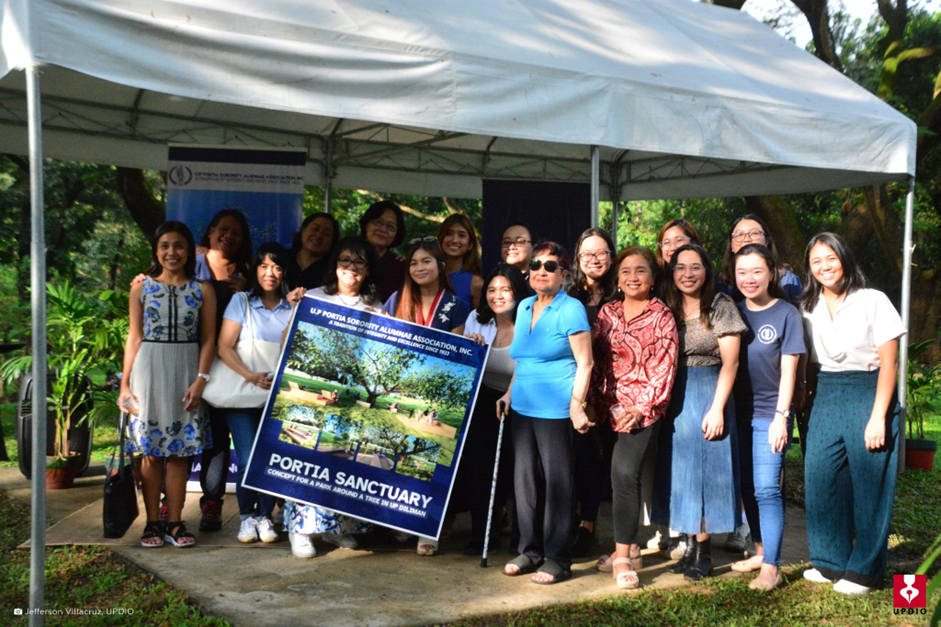 According to UP System Procurement Office Director Flor Ofilada, a PS member, the UP Sanctuary is envisioned to be "a place that they [students] could feel secure, at peace, not stressed. I'm hoping that being in a place such as this would evoke iyong being at peace, a safe haven, a solace."
Ofilada added that the park would have adequate lighting so that even in the early evening, visitors feel safe.
The launch was a start of a series of activities throughout the UP System aimed at enhancing welfare and well-being of the UP community.
This October, the newly-established UPD Mental Health and Psychosocial Support Network launched the first UPD Mental Health Advocacy Month with the theme THRIVING TOGETHER: Making Waves, Nurturing Minds.