The Department of History (DHist) of the UP Diliman (UPD) College of Social Sciences and Philosophy held a virtual film screening of the Maguindanawon film The Restless Heron (TRH / Su Di Makapangintelen a Talik) as the latest installment of SineKas, the department's film screening activity.
Previously, SineKas presented HONOR: The Legacy of Jose Abad Santos.
Presented in cooperation with the Mindanao State University (MSU)-General Santos City, TRH tells the story of the Sultanate of Talik (situated in modern-day Koronadal City) and their journey in the late 19th and early 20th century during the early years of the American occupation of the Philippines.
Talik was a peaceful sultanate led by Sultan Sambuto. However, its peace was threatened when Datu Ali, the Rajah Muda of Buayan, arrived in Talik. A relative of Sultan Sambuto, Datu Ali was a leading opponent of American policies.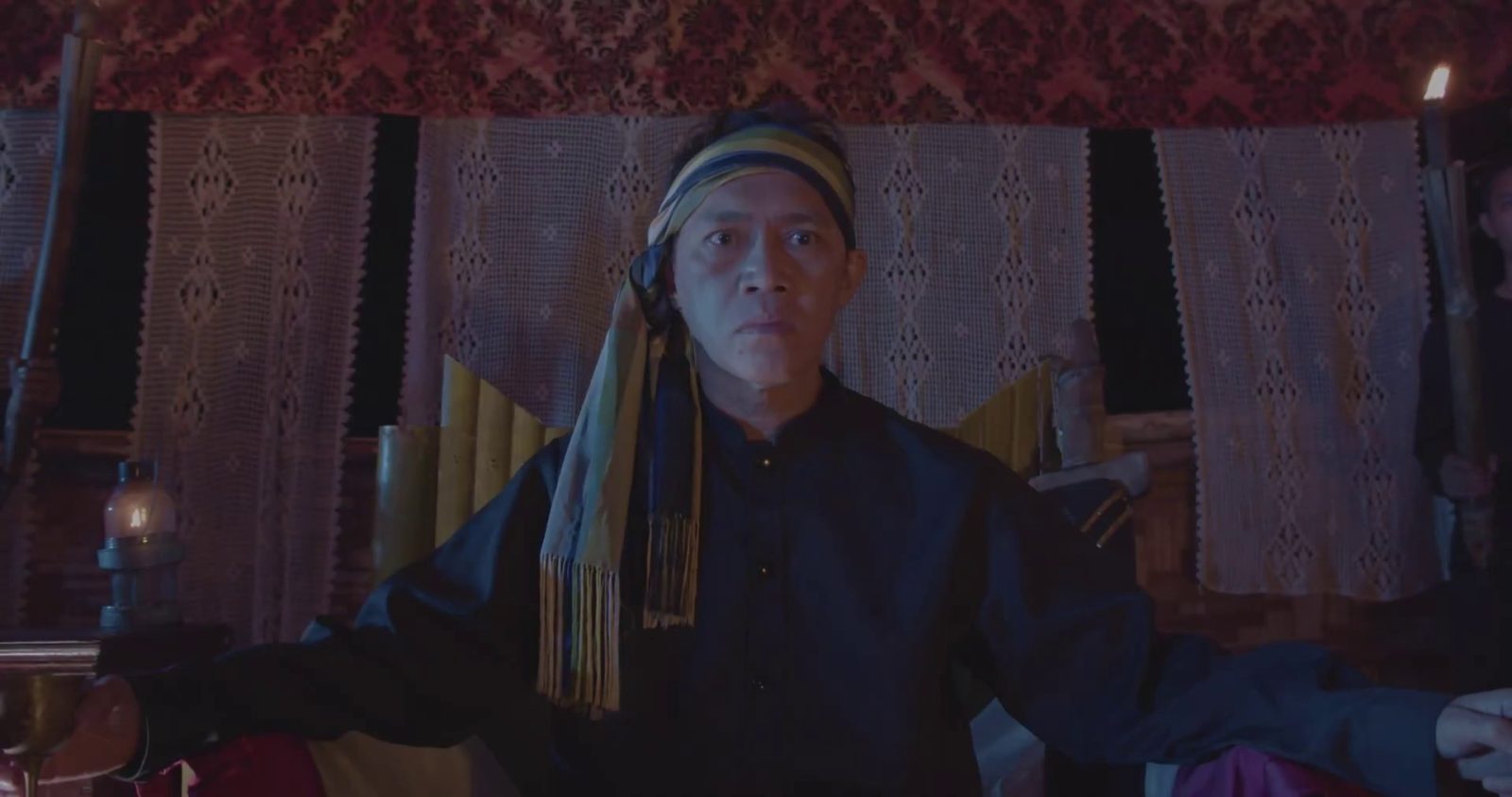 In a Facebook post on Jan. 2 by Maria Luisa Non-Cabrera, an associate professor at the Science Department of the MSU-General Santos City, she said the film is based on a discovery by her father, academician Domingo Non Sr., of several lantaka—small canons used by Moro warriors—during a school excavation.
"This gave a clue to the existence of a little-known sultanate existing along the Blok River only heard in American official reports, a few Spanish accounts, and only mentioned in passing by a few historians. But his findings were never written and remained in [the] field notes of Papa," she said.
In his opening remarks, Neil Martial Santillan, PhD, the project proponent and chair of DHist noted the need to "reevaluate misconceptions and misrepresentations of Muslim Filipinos in this age of political correctness and cultural sensitivity."
The livestream was followed by a lively discussion featuring Ariel Lopez, PhD, and Roehl Jamon.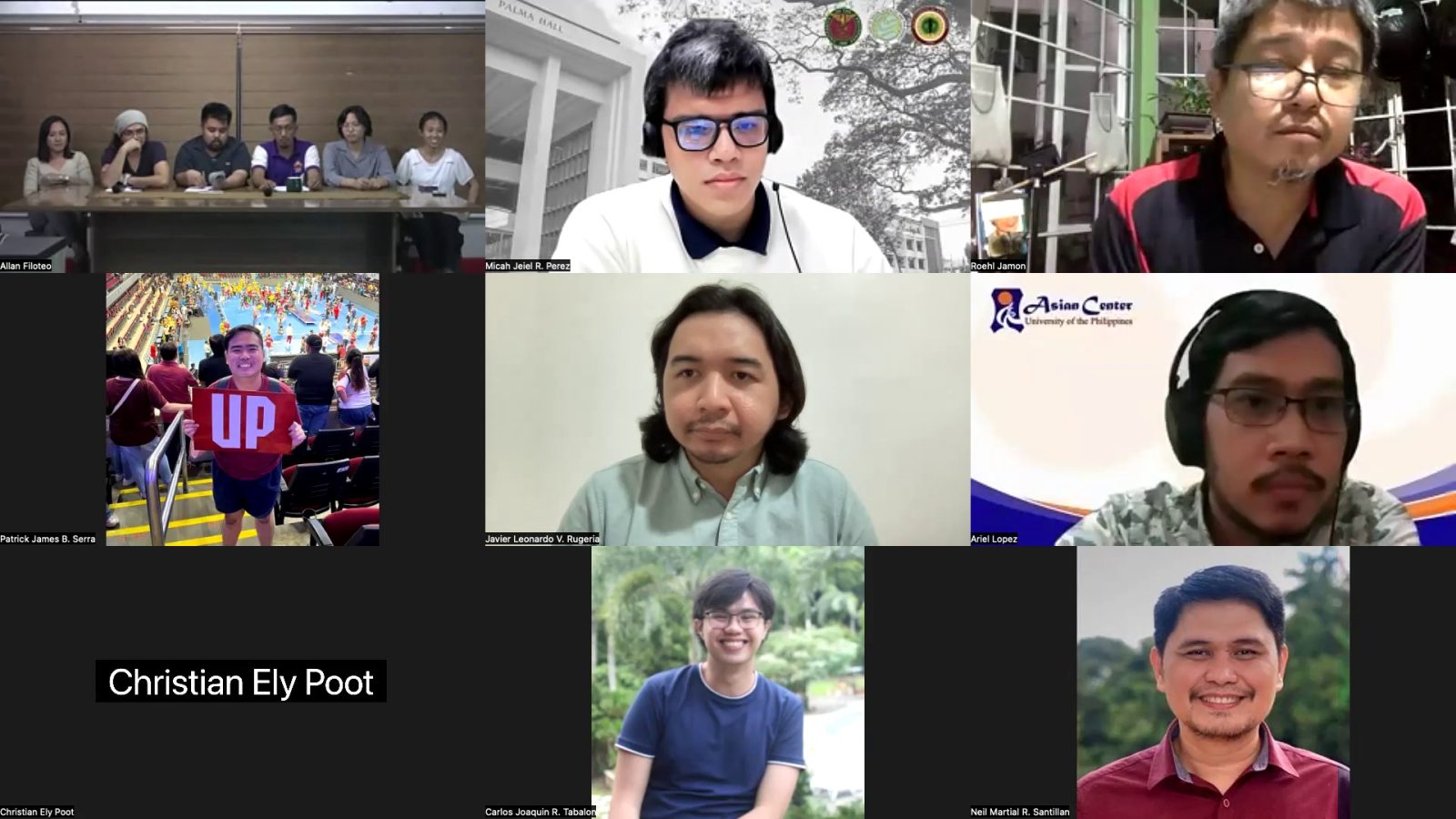 Lopez is an associate professor of Philippine, Southeast Asian, and colonial and maritime history at the UPD Asian Center and Jamon is an assistant professor of film at the Film Institute of the UPD College of Mass Communication.
Lopez lauded the film's portrayal of Southeast Asian culture and values, and said it is a very good teaching material for students.
Meanwhile, Jamon critiqued the technical aspects of the film such as improving the existing color grade. He also suggested the possible use of the Maguindanawon language throughout the film.
"Refreshing makapanood ng ganitong klaseng pelikula, refreshing din makapakinig ng salita, ng wika na hindi naman Tagalog ang ginagamit sa pelikula," he said.
TRH is an independent historical film shot in General Santos City, and is directed by Alan Filoteo and produced by Anike Cierine N. Dizon for Cronasia Foundation College Inc. (CFCI) and FILCOR Multimedia Studio. It features an ensemble cast led by veteran movie and television actor Rolando Inocencio (Sultan Sambuto) and Jun Nayra (Datu Ali).
The TRH screening was held on March 24, via Zoom. This was part of the UPD Arts and Culture Festival 2023 with the theme KALOOB Mula at Tungo sa Bayan: Artista-Iskolar-Manlilikha.