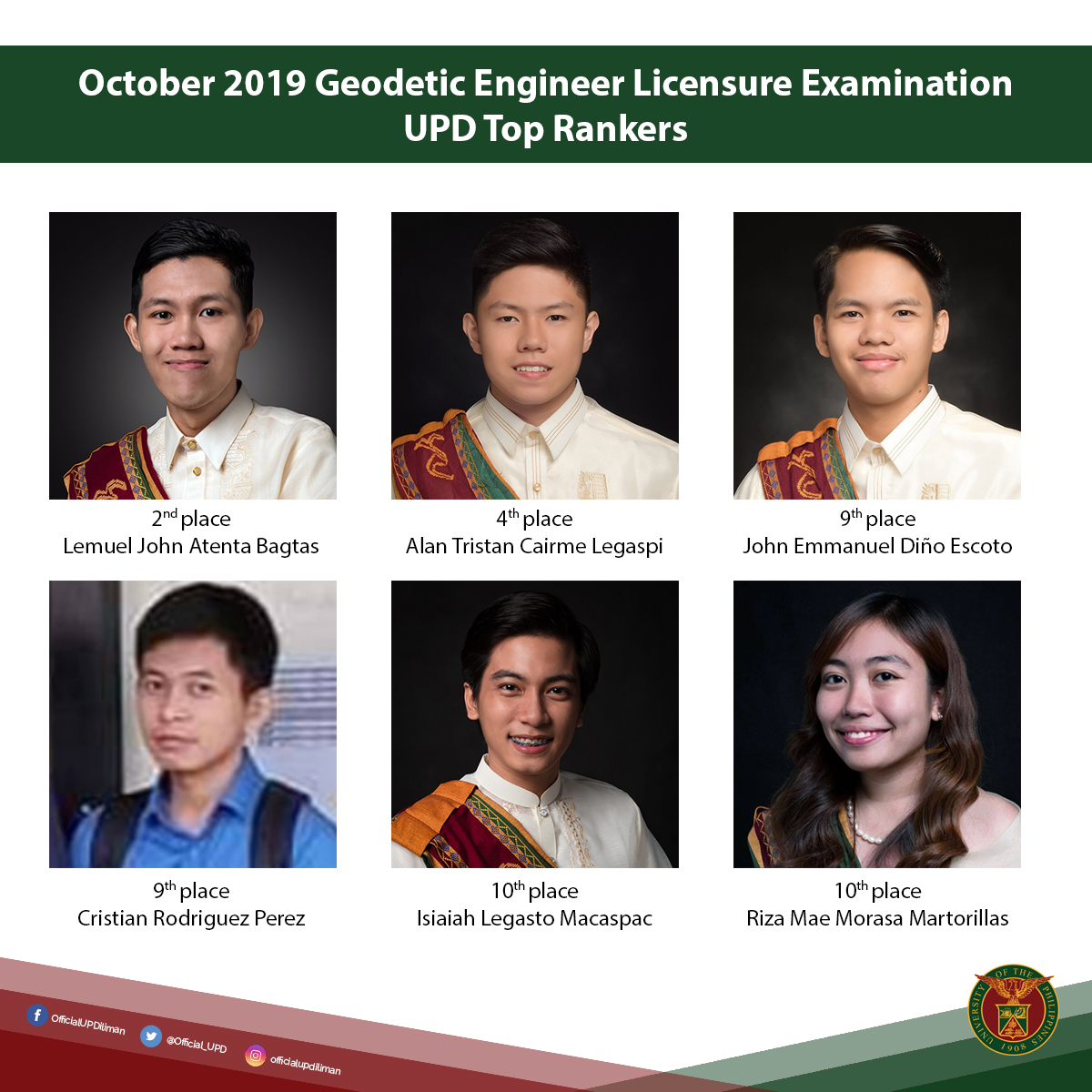 (OCT. 29)—UP Diliman ranked first in the October 2019 Geodetic Engineer Licensure Examination, with six of its graduates making it to the top 10.
All 87 examinees fielded by the College of Engineering Department of Geodetic Engineering (UPD-DGE) passed on their first try, giving it a 100 percent passing rate, making it number 1 of the top performing schools (those with 10 or more examinees and with at least 80% passing percentage).
Lemuel John Atenta Bagtas landed in second place with an 88.60 percent rating. He is followed by Alan Tristan Cairme Legaspi (4th place, 88%), John Emmanuel Diño Escoto (9th place, 86.20%), Cristian Rodriguez Perez (9th place, 86.20%), Isiaiah Legasto Macaspac (10th place, 86%) and Riza Mae Morasa Martorillas (10th place, 86%).
According to available data from the Professional Regulation Commission (PRC), UPD's average passing rate is 98.64 percent. The last topnotcher was in 2018 while the 2010 UPD-DGE graduates clinched all but two of the top 10 spots.
The PRC defines Geodetic Engineering as "a professional and organized act of gathering physical data on the surface of the earth with the use of precision instruments." Their work is an important part of surveying large tracts of land for agriculture or mining purposes.—Anna Regidor, images from UPD College of Engineering Facebook page