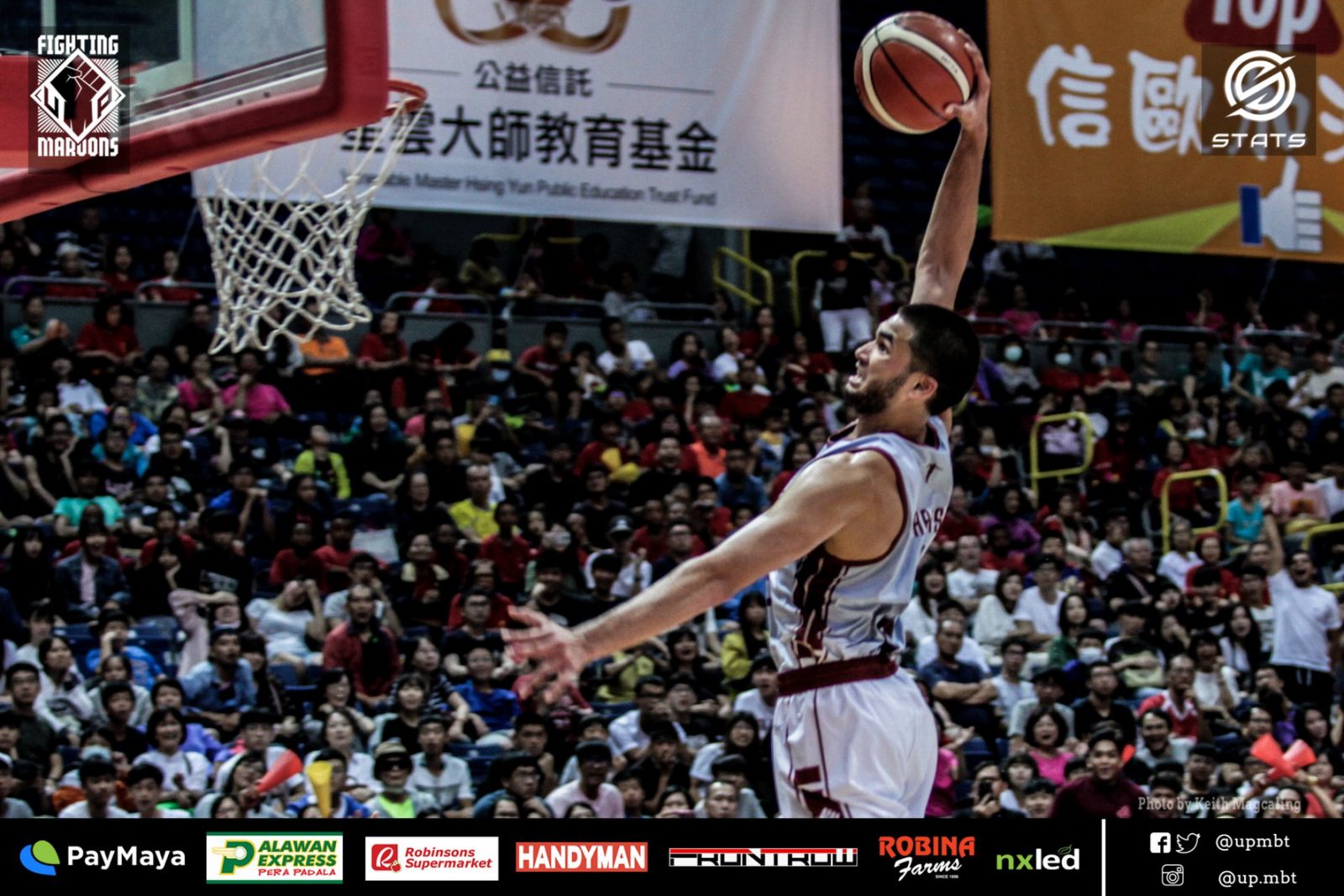 (JUL. 26)–The UP Men's Basketball Team (UPMBT) completed a 5-game sweep to capture the 2019 Buddha's Light International Association (BLIA) Cup's title in Kaohsiung Arena in Taiwan on Jul. 21.
UPMBT won over Taiwan's Chien Hsin University of Science and Technology in the finals, 97-93, behind the heroics of Kobe Paras and Jun Manzo in the end game. Paras, who scored 37 points, clinched the tournament's Most Valuable Player.
The Fighting Maroons also defeated the National Taiwan Sports University (76-61), Huaquiao University (87-72) and the National Kaohsiung Normal University (97-67) in the tournament's group stages. At the semifinal, the Fighting Maroons had a come-from-behind victory against the California-based Vanguard University, 84-77.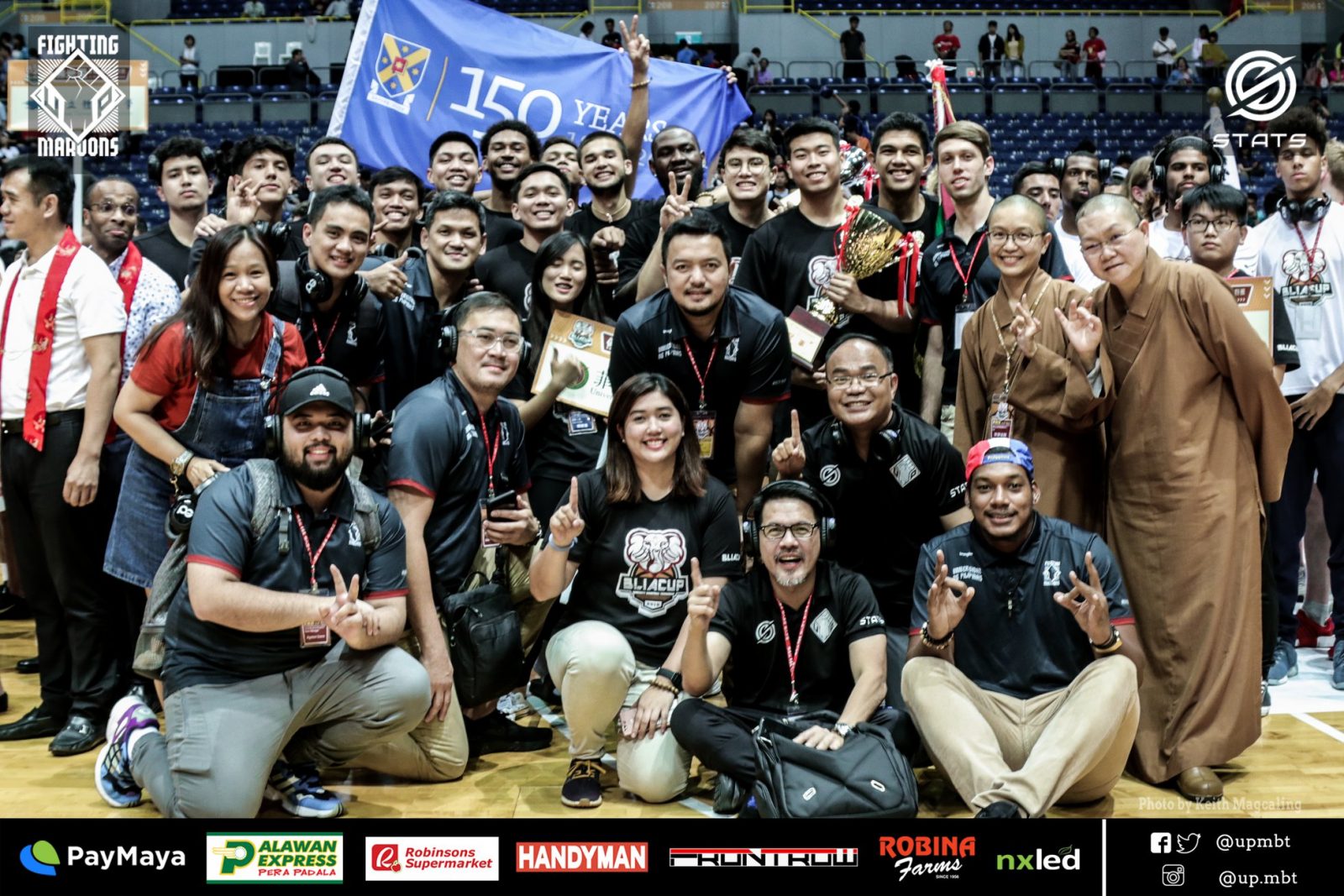 As a continuing build up for University Athletic Association of the Philippines Season 82, the Fighting Maroons is heading to Serbia this August for a 2-week training camp.—Bino Gamba, photos courtesy of UPMBT