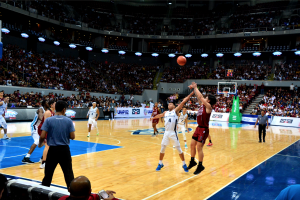 The University of the Philippines (UP) Fighting Maroons bounced back with an exhilarating victory over the pesky defense of the Adamson University (AdU) Soaring Falcons, 83-82, in overtime on Sept. 15 at the Mall of Asia Arena (MOA) in Pasay City.
The Falcons had control of the game in the first half, leading by as much as 18 points. But the Maroons responded massively in the third, outscoring the San Marcelino-based squad by 18 points to take the lead 52-50, heading into the final quarter.
With AdU up by 3 points with under 20 ticks left on the game clock, a driving Kobe Paras found an open Javi Gomez De Llano, who buried the trey from top of the key to force overtime.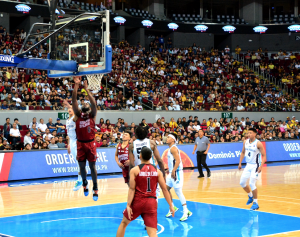 All seemed lost once again in the extra period for the Fighting Maroons as the Falcons established a 7-point cushion with the game clock reading a little less than two minutes. The Maroons, however, living up to their moniker, would fight back hard led by the reigning UAAP MVP Bright Akhuetie, the debuting Paras and graduating guard Jun Manzo. Costly turnovers by AdU would finally spell their doom and assure UP of their second victory in three games at the Season 82 of the UAAP Men's Basketball Tournament.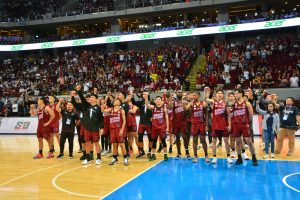 The Diliman-based squad was led by Paras' 20 points, completing a stellar debut that was highly anticipated by pundits and fans alike. Akhuetie amassed a double-double performance, 18 points and 18 rebounds, while Juan Gomez De Llano added 12 points.
Lefty Val Chauca, who had 17 points in the first half alone, settled for 21 to lead four Soaring Falcons in double figures.
The Fighting Maroons will face the National University Bulldogs on Sept. 18, Wednesday, 10:30 a.m., also at the MOA Arena.—Javi Palaña, images by Jefferson Villacruz