(Mar. 5)—The UP Natural Sciences Research Institute-DNA Analysis Laboratory (DAL), has been chosen as the 2019 Outstanding Institution Awardee (Cluster III) by the National Research Council of the Philippines (NRCP).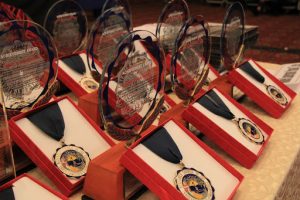 The award, Instituted in 2012, is given "to honor outstanding institutions in recognition of their dedicated support and significant contribution to the growth and development of basic sciences, humanities and the arts in the Philippines."
DAL is a research and extension service laboratory. It houses state-of-the-art equipment for DNA analysis. Its research thrust includes the development of molecular tools to better understand the genetic variation in different Filipino regional and ethno-linguistic groups for forensic, health and molecular anthropological studies.
The Laboratory also provides parentage testing and kinship analysis, disaster victim identification, and DNA profiling in aid of criminal investigations.
Awarding ceremonies will be held during the 87th NRCP Annual Scientific Conference and General Membership Assembly on Mar. 9 at the Philippine International Convention Center.—Bino Gamba; image courtesy of NRCP