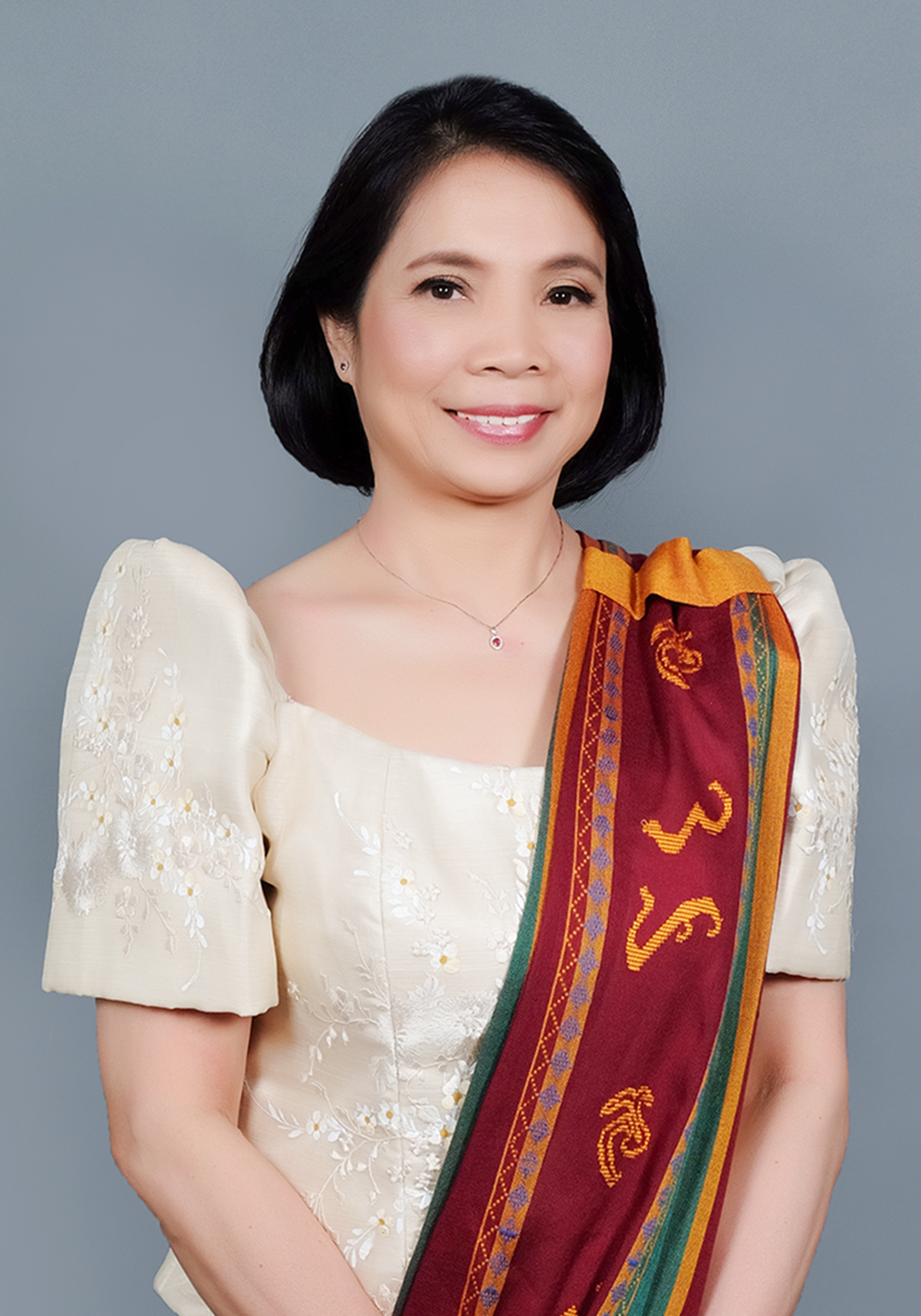 (FEB. 26)—"Tourism is a key driver of socio-economic progress," said Prof. Leticia Susan Lagmay-Solis, PhD at her Affirmation Rites as the 8th Dean of the UP Asian Institute of Tourism (AIT).
The UP Board of Regents (BOR) appointed Solis at its 1349th meeting on Nov. 28, 2019. Solis, who serves until Nov. 27, 2022, succeeded Prof. Edieser D. Dela Santa, PhD.
"It is a catalyst for the conservation of the natural environment, heritage and culture, and a major contributor to the achievement of the Sustainable Development Goals (SDGs)," Solis said.
Collaborations. To pursue the AIT mandate, Solis said it will continue to collaborate with local government units, the academic community and various tourism organizations.
"The AIT for one can ably assist the local government units in destination development and in resilient development planning of cities and municipalities as part of the public service mandate of the university," she said.
Solis said AIT will strengthen its collaborative relationships with partner foreign universities for research, faculty and student exchanges, and will continue to fortify these partnerships as according to Solis, these will be a means to further AIT's progress towards internationalization which is "a basic character of education today."
Legacy. As a daughter of UP professors Alfredo V. Lagmay, PhD of the UP Diliman (UPD) Department of Psychology and Leticia A. Lagmay, PhD of the UPD Department of Anthropology, Solis said her appointment serves as a "tribute to the legacy of my parents." Born, raised and educated at UP, "It is also here in UPD that I built a family, work and plan to retire," she said.
In introducing Solis, former AIT Dean Prof. Reil G. Cruz, PhD highlighted Solis's endearing traits – inclusive; compassionate; patient and gracious; courageous and firm; excellent, strict and meticulous; respectable; has sense of humor; and kind.
"Our parents reared me and my siblings to love UP and serve her faithfully. I accept this appointment to continue the service given by my parents to the university and am ready to accept the challenges related to the deanship," Solis said.
Chancellor Michael L. Tan commended AIT's accomplishments "even if they are at the other side of Diliman. It is the oldest Asian institution to offer a full array of tourism courses." He also recognized AIT's engagement in last year's Walking Tours during the UPD Festival of Culture and the Arts.
Solis's executive committee is composed of Prof. Maria Criselda G. Badilla, PhD (Institute Secretary), Prof. Monina M. Buccat, DPA (Director, Academic Affairs), Cruz (Director, Tourism Research and Extension Services) and Prof. Maria Carmela Ibañez, EnP (Coordinator, Graduate Studies Program).
Solis has been teaching in AIT for more than two decades where she also served as Institute Secretary and Director for Academic Affairs. She completed her AB, MBA and PhD from UPD and obtained a Certificate in Sustainable Tourism Management from the George Washington University in 2018.
Her research interests are Tourism Education, Human Resource Development in the Hospitality Industry, and Disaster Risk Reduction and Management in Tourism. UP recognized her researches through the International Publication Award in 2018, UPD Centennial Faculty Professorial Chair (2018) and the UPD Faculty Grant (2014 and 2015).
Witnessing the rites were her family and relatives – husband Engr. Romeo Jr.; children Mikhail, Therese and Rafael; siblings Dr. Helen Uichanco, Atty. Sulayman Lagmay and UP Resilience Institute Director Alfredo Mahar Lagmay, PhD; and three other siblings abroad, Violet Bandong, Sumakwel Lagmay and Gracian Lagmay, joining the rites via livestream.
AIT former deans Prof.  Evangeline M. Ortiz and Cruz also witnessed, together with UP officials – Executive Vice President Teodoro J. Herbosa, AVP for Public Affairs Prof. Jose Wendell P. Capili, PhD, AVP for Student Affairs and Director of UP Office of Student Financial Assistance Prof. Richard Philip A. Gonzalo, AVP for Academic Affairs Prof. Mary Delia G. Tomacruz, DBA and Ugnayan ng Pahinungod Director Prof. Grace Aguiling-Dalisay, PhD; and UPD officials – Vice Chancellor for Academic Affairs Evangeline C. Amor, PhD, Vice Chancellor for Research and Development Prof. Fidel R. Nemenzo, DSc, Vice Chancellor for Community Affairs Prof. Jose Ernie C. Lope, PhD, University Registrar Prof. Ma. Theresa T. Payongayong, PhD and Program Development Associate for Student Mobility, OIL-Diliman Prof.  Gilda L. Uy.
Others present were deans Amihan Bonifacio-Ramolete (College of Arts and Letters), Joefe B. Santarita (Asian Center), Joel Tan-Torres (Virata School of Business), Mitzi Marie Aguilar-Reyes (College of Fine Arts), Shirley V. Guevarra (College of Home Economics); Ronahlee A. Asuncion (School of Labor and Industrial Relations/SOLAIR), Mary Grace P. Golfo-Barcelona (School of Library and Information Studies/SLIS), Arminda V. Santiago (College of Mass Communication), La Verne C. Dela Peña (College of Music), Giovanni A. Tapang (College of Science), Joseph Ryan G. Lansangan (School of Statistics), and former deans Mary Ann A. Espina (College of Architecture) and Kathleen Lourdes B. Obille (SLIS). Dela Santa could not attend the event due to an accident.
Also present at the affirmation were AIT faculty, staff, students, AIT alumni association past and present officers, past UPD officials, Quezon City Tourism Office representatives and friends in the industry.
Solis was affirmed on Feb. 11 during the rites held at the SOLAIR Isabelo delos Reyes Auditorium.—By Benito V. Sanvictores Jr., images by Leonardo A. Reyes and AIT