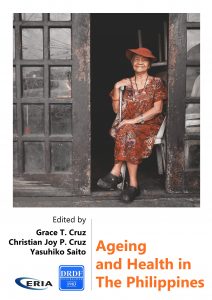 Women in the Philippines have longer lives compared to men: average age of older Filipino women is 70 while for men, 68 years. They also outnumber the men in old age. Six in 10 of Filipinos aged 60 and over are women.
These are some of the findings of the nationwide survey the "2018 Longitudinal Study of Ageing and Health in the Philippines (2018 LSAHP)," and will be discussed at the forum "Ageing and Health in the Philippines: Findings from the 2018 LSAHP" on December 9, 9 a.m. to 12 p.m. at the Park Inn by Radisson, North EDSA, Quezon City.
What does it mean to have more women in older ages? Do longer lives mean better lives?
Prof. Grace T. Cruz, PhD, Professor of Demography of the UP Population Institute (UPPI) of the College of Social Sciences and Philosophy and LSAHP Project Investigator,  said this baseline study provides a comprehensive understanding of the older Filipinos as well as an assessment of the precursors and risk factors related to diseases, death and their general well-being.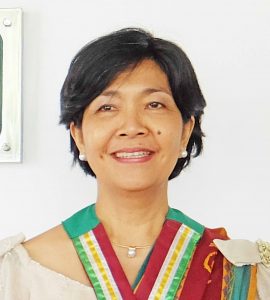 The 2018 LSAHP is the first nationally representative longitudinal study on ageing in the Philippines designed to investigate the health status and well-being of older Filipinos and its possible correlates; and assess the determinants of, and the transitions in health status and overall well-being. Conducted from October 2018 to February 2019, this study will have follow up interviews after two years. The 2018 LSAHP is part of a comparative study of ageing and health in the Philippines and Vietnam. LSAHP is a collaboration project of the Demographic Research and Development Foundation, Inc., UPPI of the College of Social Sciences and Philosophy, and the Economic Research Institute for ASEAN and East Asia based in Jakarta, Indonesia.
For more details, email lsahp2018.drdf@gmail.com or call telephone numbers 8929-1770; 8920-5402 (Look for Ryan or Karlene). – Mariamme D. Jadloc with report and photo from CSSP-UPPI