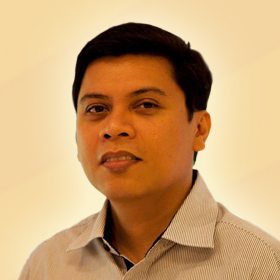 (APR. 1)— Fifty-one years after its 1964 participation in the Venice Art Biennale, the Philippines finally returns to one of the world's biggest and most prestigious exhibitions of contemporary art, with the support of the National Commission for Culture and the Arts (NCCA), the Department of Foreign Affairs (DFA) and the Office of Senator Loren Legarda.
Patrick Flores' curatorial proposal titled Tie A String Around the Worldwas chosen by a panel of distinguished experts from among 16 submissions as the Philippine representative in the 56th International Art Exhibition organized by La Biennale di Venezia, which will run from May 9 to November 22, 2015 in Venice, Italy.
Flores' work centers on Manuel Conde's 1950 classic Genghis Khan, co-written and designed by Carlos Francisco and screened at the Museum of Modern Art at the Venice Film Festival in 1952, where it competed with the films of Chaplin, Clement, Fellini, Bergman, and Mizoguchi.
"Being the most lucid mirrors of sensibility, harnessing the arts in this Philippine entry can be a most effective and peaceful way of enabling other people to see the world as Filipinos perceive it," said NCCA Chairman Felipe M. de Leon, Jr. who also serves as Commissioner for the Philippine Pavilion.
The newly-restored film will be exhibited at the Philippine pavilion, which will occupy three rooms at the European Cultural Centre-Palazzo Mora, and will be positioned in conversation with the contemporary art projects of intermedia artist Jose Tence Ruiz and filmmaker Mariano Montelibano III.
The Pavilion seeks to initiate discussion on the history of the sea and its relationship with the current world, claims to patrimony, and the struggle of nation-states over vast and intensely contested nature.
De Leon further stated that Filipino values "if vividly expressed and vigorously promoted through the arts, can help make the world a more peaceful, creative and inspiring place to live in. The present Philippine participation in this prestigious Biennale is a grand undertaking in this direction."
Meanwhile, DFA Secretary Albert F. del Rosario stressed, "Culture, viewed as a tool of statecraft, is a compelling element in projecting a country's status or power. As art lovers and culture watchers the world over converge in Venice this year, and with nearly 100 other countries expected to take part in the Biennale, the Philippines' participation provides an invaluable opportunity to foster greater mutual understanding and more active people-to-people exchanges through culture."
Senator Legarda, principal advocate of the project, also expressed jubilation over the country's participation to the Biennale after five long decades of absence. "It has been 50 years since we last joined this prestigious contemporary art exhibition. We have many talented Filipino artists worthy to be given the chance to showcase their talent in this event. Furthermore, we should also take this opportunity as a platform to engage the international community at a cultural level. I am confident that our artistry and culture would leave other nations in awe."
Legarda explained that Tie A String Around the World was chosen for its "poetic and political reflection on the history of world making, the links between geography and politics, and the notions of nation, territory and archipelago."
Established in 1895, the Venice Biennale is considered by many as the "Olympics of contemporary art" that exhibits global trends and engages in critical discourse. For the past century, it has become the breeding ground for world-renowned artists and has played a pivotal role in shaping the canon of art history. In 2013, it has attracted over 475,000 visitors which made it the most visited art exhibition in Italy. —National Commission for Culture and the Arts