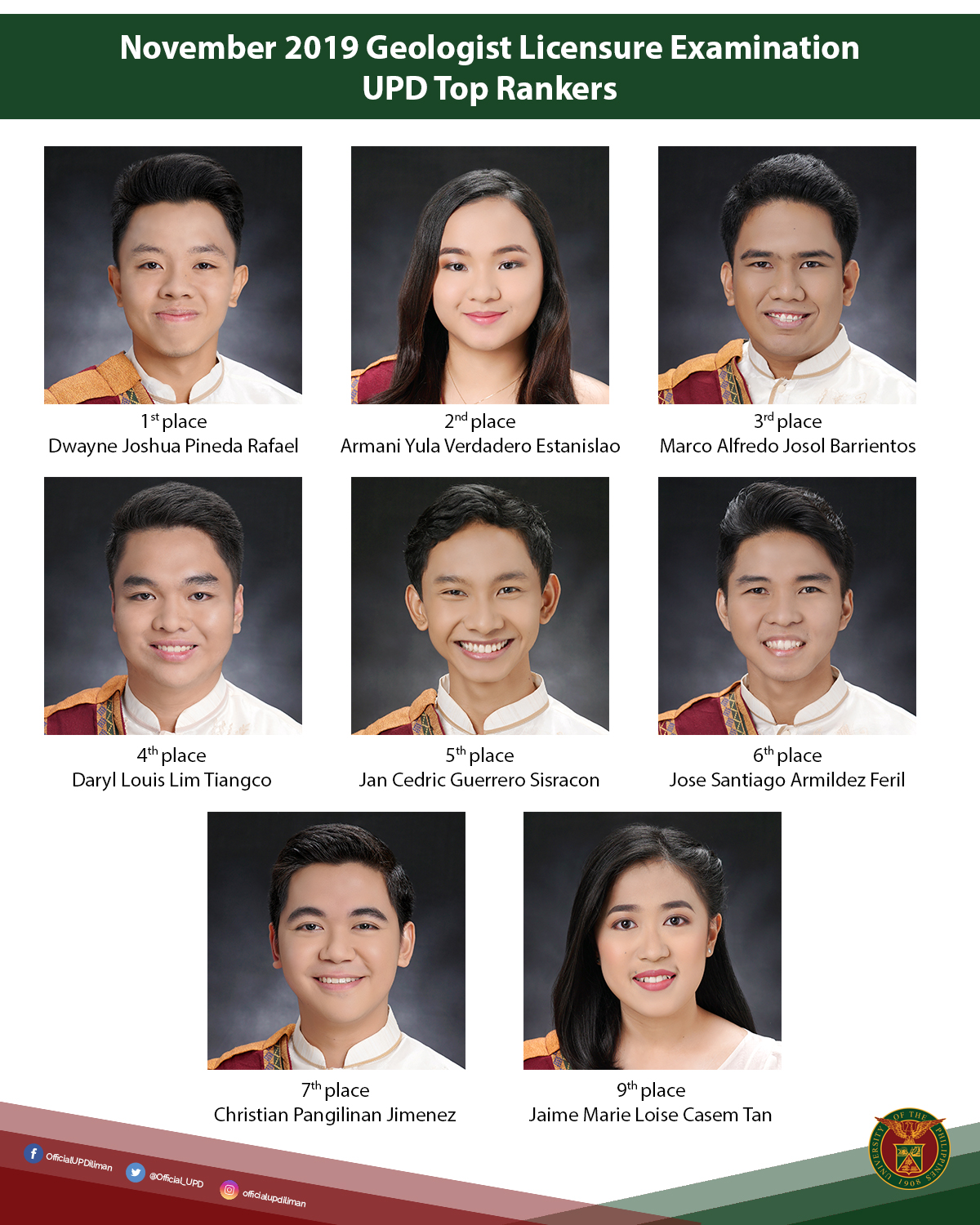 (NOV. 21)—Dwayne Joshua Pineda Rafael, a UPD BS Geology magna cum laude graduate, topped the November 2019 Geologist Licensure Examinations with a rate of 85.4 percent.
Seven other successful examinees from the UP National Institute of Geological Sciences made it to the top 10. They were: Armani Yula Verdadero Estanislao (2nd place, 85.2%); Marco Alfredo Josol Barrientos, (3rd place, 84.9%); Daryl Louis Lim Tiangco (4th place, 84.4%); Jan Cedric Guerrero Sisracon (5th place, 84.3%); Jose Santiago Armildez Feril (6th place, 84.2%); Christian Pangilinan Jimenez (7th place, 83.8%); and Jaime Marie Loise Casem Tan (9th place, 83.6%).
Of the 473 examinees, 262 passed the licensure examinations or a national passing rate of 55.39 percent. Sixty-two of the 64 examinees from UPD made the cut.
The date and venue for the new geologists' oathtaking ceremony will be announced later.
For the complete list of the successful examinees visit https://www.prcboard.com/2019/11/geology-board-exam-result-list-of-passers.html. — Bino Gamba, photos from UP NIGS administration