I. Environment-related Offices
Diliman Environmental Management Office (DEMO)
The DEMO is the unit primarily responsible for environmental compliance of the University, collection and processing of compostable waste and conservation and protection of campus biodiversity. It was created in 2019 from the former Task Force on Solid Waste Management after the UP Board of Regents approved the expansion of its responsibilities beyond waste collection and processing.

Head: L.Arch. James Christopher Buño
Contact: (02) 8981-8500 local 4272, demo.updiliman@up.edu.ph

Find them on their official Website, Facebook, and YouTube.
Task Force on Environmental Sustainability (TFES)
The TFES is tasked to draw up a communication and implementation plan for the goals included in UP Diliman's Commitment to Environmental Sustainability: Goals, Policies and Action Points (UPDCES). In particular, the TFES will create a plan to promote environmental awareness and environment-friendly practices and a culture of sustainability among our students, staff, faculty and residential communities.

Chair: Prof. Louise Jashil R. Sonido, Vice Chancellor for Student Affairs
Co-chair: Prof. Jelaine Gan, Institute of Biology

UPD Environmental Sustainability Month
Contact: tfes.upd@up.edu.ph
Technical Working Group on Biodiversity Management
The main objective of the TWGBM is to formulate strategies in the dissemination of the UP Diliman Biodiversity Management Handbook, and to aid UP Diliman units in implementing the Handbook's content to empower them to develop their own good practices in biodiversity management for the campus.

Chair: L.Architect James Christopher Buno
Contact: demo.updiliman@up.edu.ph

Watch the story behind the Technical Working Group for Biodiversity Managaement in UP Diliman (TWGBM UPD) and the Biodiversity Management Handbook
II. Resources
Air and Water Quality Monitoring of UP Diliman
Dr. Mylene Cayetano functions as the pollution control officer of the UP College of Science. Her article on short-lived climate pollutants, and initial data on the air and water quality monitoring of UP Diliman is forthcoming on this site.
Air and Water Quality Monitoring of UPD c/o Dr. Mylene Cayetano
The UP Wild
The UP Wild is a social media page that promotes the appreciation of the flora and fauna found in UP Diliman. Starting as a passion project in 2018, it now has almost 18,000 followers on Facebook and more than 1,800 followers on Instagram.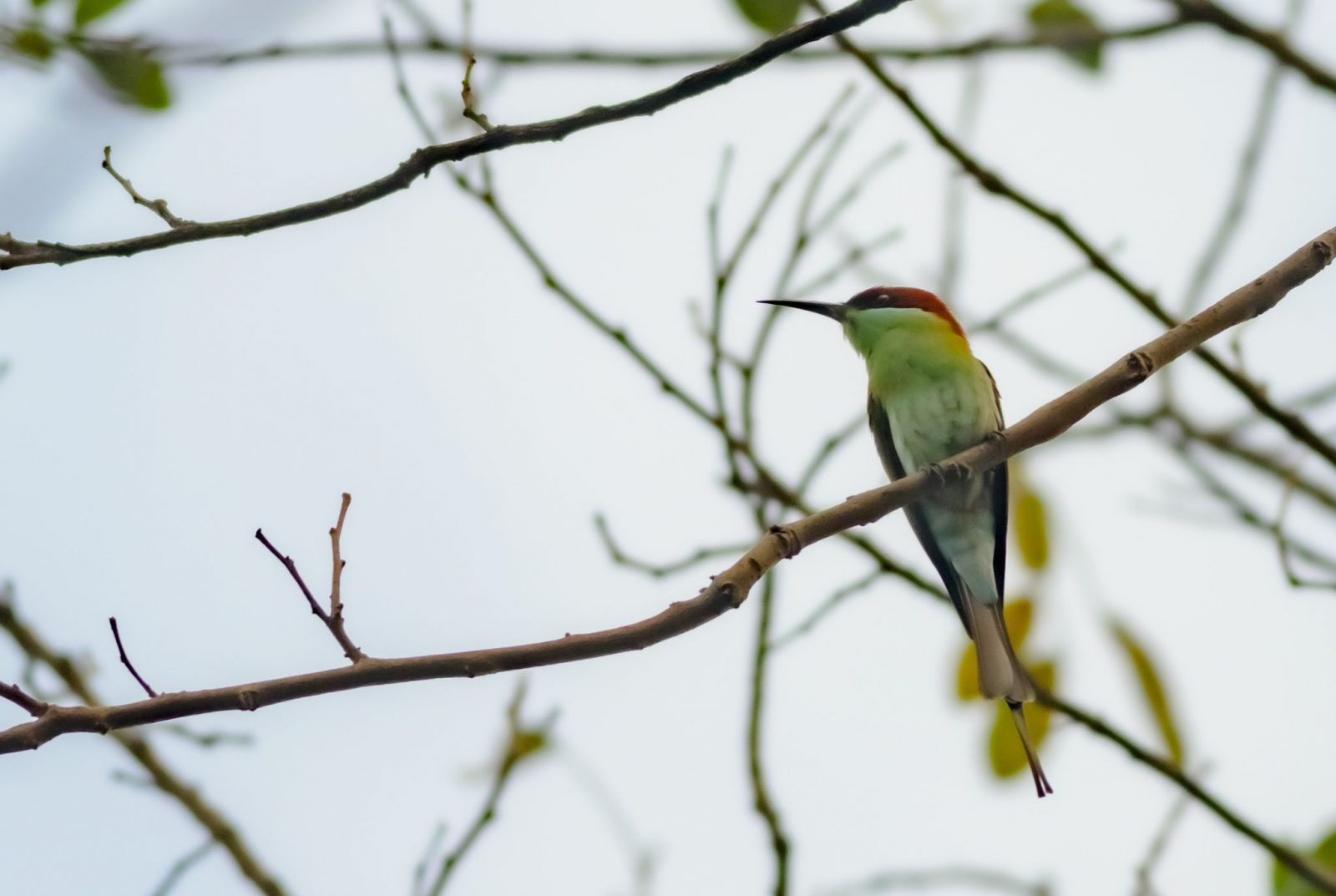 Materials Recovery Facility Tour
The UPD MRF is an important component of the waste management operations of the DEMO. Every day, kitchen waste and yard waste collected from around the campus are brought to the MRF to be processed into compost which are used in campus landscaping projects and sold to members of the UP community.

Located at the former Equine Stud Farm Complex along C.P. Garcia Avenue, the MRF is also a demonstration facility that features various ways of waste processing through an integrated approach to solid waste management.

Learn more about the UPD MRF in an updated virtual tour which will be launched and made available on this site soon.
III. UPD Guidelines
UP Diliman Biodiversity Management Handbook
The Handbook serves as a general reference for the management of biodiversity within the boundaries of the UPD Campus. It is an aid for University officials, building administrators, and maintenance personnel to ensure that the University fulfills its purpose as an academic institution while taking into consideration all existing life in the University's environments. Watch the launch of the Handbook here.
UP Diliman's Commitment to Environmental Sustainability
In 2019, the UPD Committee on Environmental Sustainability drafted the document UP Diliman's Commitment to Environmental Sustainability: Goals, Policies and Action Points (UPDCES). It outlines the University's commitment to environmental sustainability as huided by these principles: human rights-based, participatory, non-discriminatory, gender-fair, social justice and ecological balance.
Memo No. FRN-22-045: April as UP Diliman's Environmental Sustainability Month
Toward making UP Diliman a model green and sustainable campus, the month of April is designated as the UPD Environmental Sustainability Month from 2022 onward through this memo by Chancellor Fidel R. Nemenzo.
Memo No. PERR 09-024: Native Trees Policy for the UP Campuses for the Next Century
This memo directs all UP constituent units to discontinue the planting of exotic/introduced species on UP lands and instead promote the use of native plants for supplementary planting or landscaping. This memo was signed by UP President Emerlinda Roman in 2009.
Memo No. CAS-12-038: Guidelines for Tree Planting at UP Diliman
In this memo, UP Diliman sets guidelines and conditions for tree-planting activities on campus. Since the campus is already quite vegetated and requires no mass planting, the guidelines are primarily for the replacement of non-indigenous trees and for landscapes around new infrastructure.
IV. Research on UPD Environment
Below are some of the studies on the biodiversity, environment and sustainability of UP Diliman. These were written by UP students, teachers, and staff. This is not an exhaustive listing of related literature.
A Paper on the Relevance of Vegetation Stratification in Avifauna Enhancement: An Additional Concept in Planting Design for Urban Green Spaces (Jose Dan Villa Juan and Pamela S. Paningbatan, 2021)
Benthic Macroinvertebrates of the University of the Philippines Diliman Campus Waterways and Their Variation Across Land Use in an Urban, Academic Landscape (Francis S. Magbanua, John Claude Renan B. Salluta, Danielle Dominique D. Deborde, Maria Brenda M. Hernandez, 2019)
Characterizing Campus Open Spaces of University of the Philippines Diliman Based on Utilization and Perception of Outdoor Thermal Comfort (Glenn T. Orbon, Genelyn Ma. F. Sarte, Claudia Isabelle V. Montero, Regina Starr B. Abelardo, 2019).
Estimating the rarity of birds and its ecological context in the University of the Philippines Diliman Campus (Benjamin Vallejo Jr. and Alexander B. Aloy, 2008)
Focal Nodes Identification Using Habitat Availability Concept for Simulation of Ecological Connectivity Network of Quezon City, Philippines (A.M.J. Alvarez, 2020)
Proposed Sustainable Systems for University of the Philippines Main Campus in Diliman (Glenn Orbon, Brian Alan Sabido, Joan Veronica Uy, 2013)
Responses of the bird community in the University of the Philippines Diliman after campus redevelopment and the decline of two common urban bird species (B.M. Vallejo Jr. and A.B. Aloy, 2014)
The distribution, abundance and diversity of birds in Manila's last greenspaces (Benjamin Vallejo Jr., Alexander B. Aloy, and Perry S. Ong, 2009)
The Influence of Vegetation and Insect Abundance on Insectivorous Bat Activity during Dusk Emergence in an Urban Space in Metro Manila, Philippines (Jay S. Fidelino and Jelaine L. Gan, 2019)
Visual Assessment of Native Species Replacement Candidates for the Acacia Tree (Albizia saman) in the U.P. Diliman Academic Oval Streetscape (Patrick Andrew E. Gozon, 2016)
Wildlife Inventory of the University of the Philippines (UP) Diliman and the Ateneo de Manila University Campus Diliman, Quezon City, Luzon, Philippines. (Perry Ong, Marisol Pedragosa, Michael de Guia, 1999)