The Philippine Federation of Professional Associations (PFPA) recently awarded Prof. Zenaida Dela Cruz Galingan of the UP Diliman College of Architecture (CA) with the PFPA Distinction Award 2022 in the academe/research and development category.
"This award came as a total surprise and I'm very grateful to my students, colleagues, and friends, and the support of my family for this recognition," she said.
Established in 2005, the PFPA Distinction Award recognizes the achievements and exemplary contributions of Filipino professionals to the practice of their respective professions locally and internationally.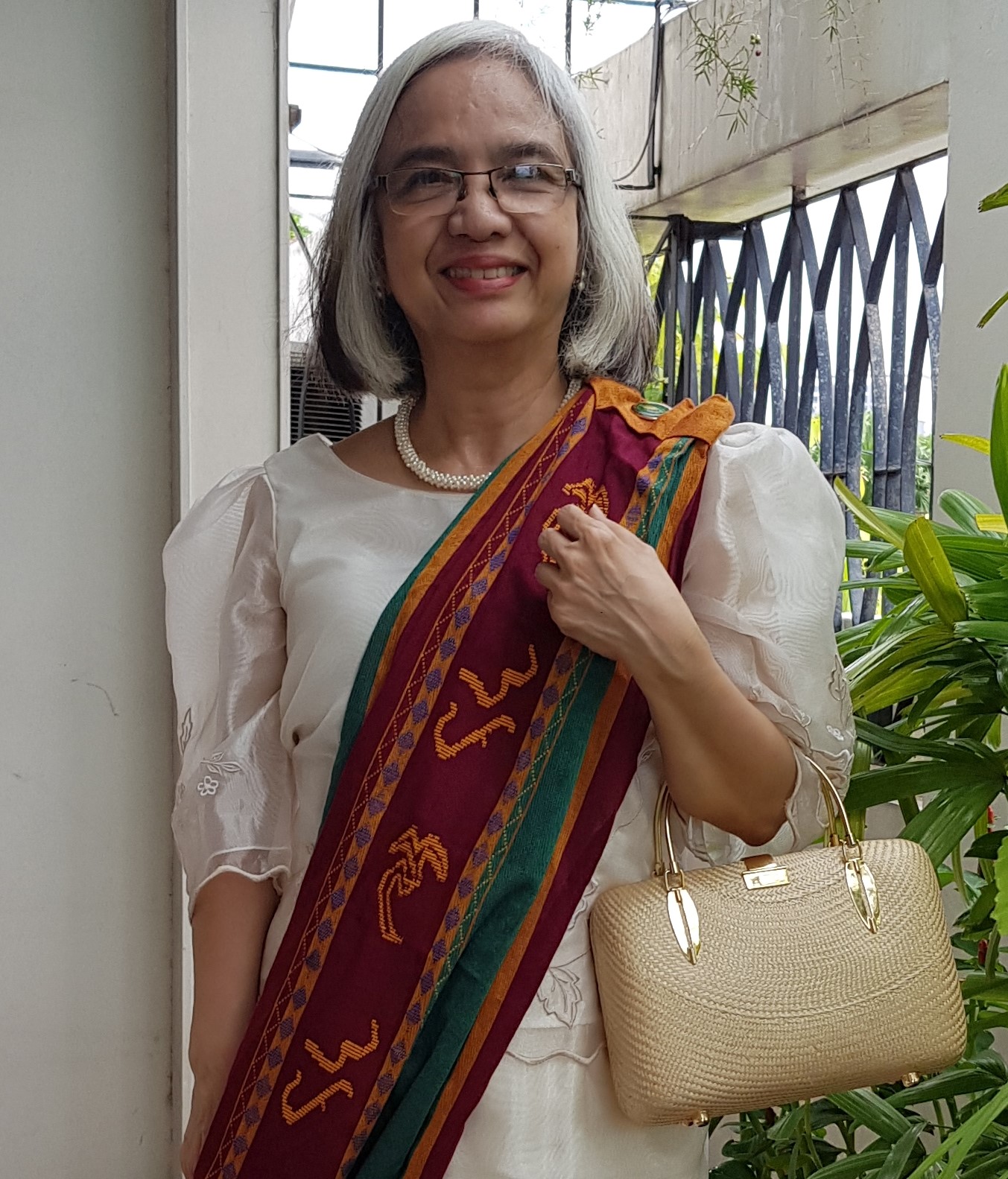 Galingan formally received the award during the 9th PFPA Distinction and Excellence Awards at the Ang Bahay ng Alumni on Feb. 26.
Galingan is a licensed landscape architect and was the CA program director for landscape architecture, undergraduate and graduate programs, for several years (1997-2002 and 2005-2018). She has been teaching at CA since 1994, and when she retired in 2021, CA invited her to continue teaching at the college. She is now a CA professorial lecturer.
She said her goal when she started teaching was to see students succeed in their chosen field, produce graduates worthy of being the land's stewards, uplift the landscape architecture profession, educate the public of its importance, and contribute to environment sustainability through design and research.
She has more than 40 years of professional knowledge and experience on landscape architecture from landscape master planning and design, construction documentation and supervision, to value engineering and preparation of maintenance manual, and of course, teaching.
Galingan was a senior associate at IP Santos and Associates (1974-1988) before practicing on her own.
She has written papers on pedestrian-friendly and livable city, importance of open spaces and sustainable urban landscape, and on how culture affects the landscape.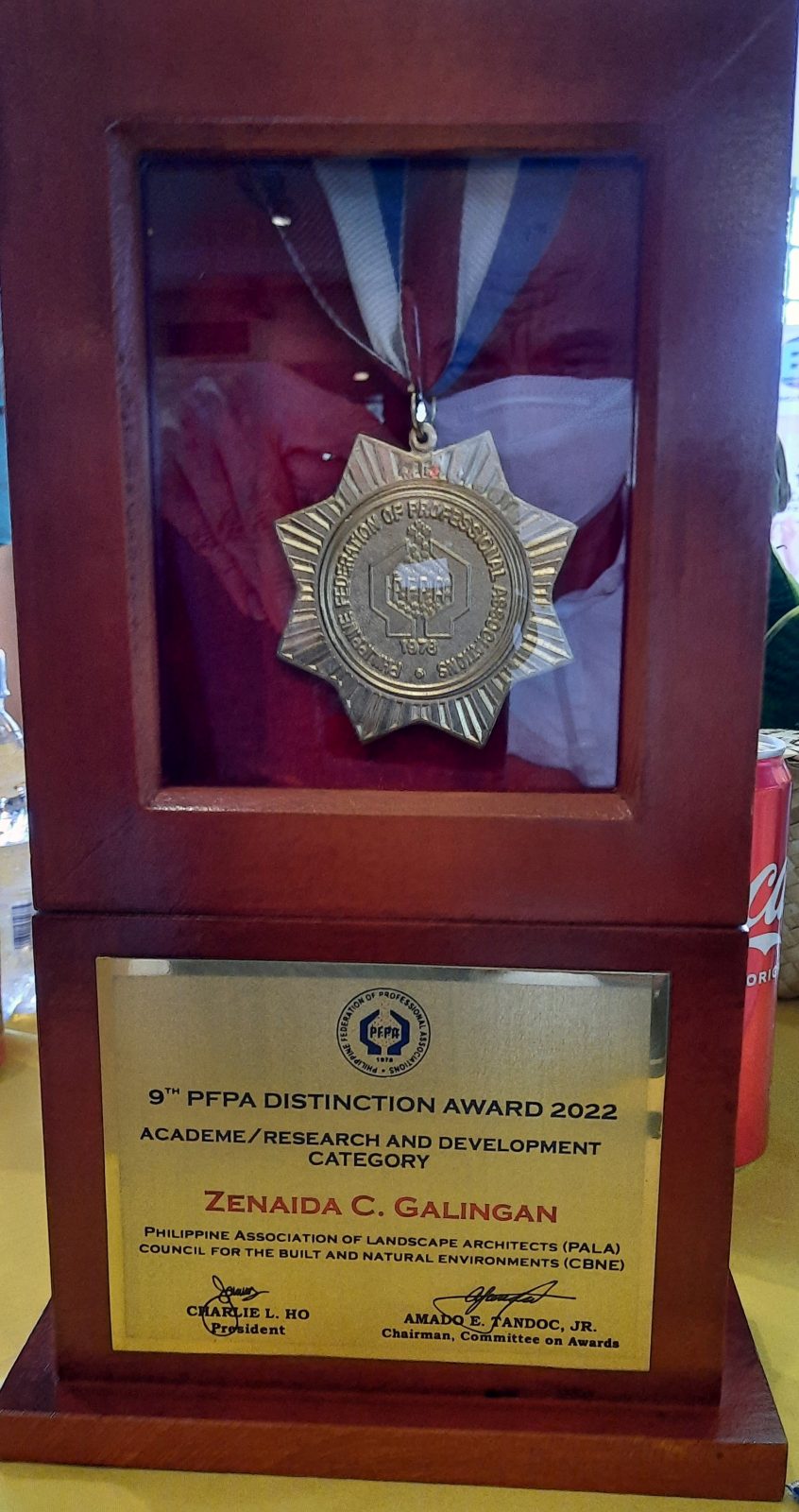 A member of the International Federation of Landscape Architects (1977-present) and executive committee member of Asia Cultural Landscape Associations (2018-present), Galingan was past president (1990-1992) and founding member (1977-present) of the Philippine Association of Landscape Architects (PALA).
She was recognized as "most outstanding professional in landscape architecture" by the Professional Regulations Commission in 1996 and was elevated to PALA fellow in 2010. Galingan earned both her master's degree (tropical landscape architecture) and bachelor's degree (landscape architecture) from UPD in 1994 and 1975, respectively.