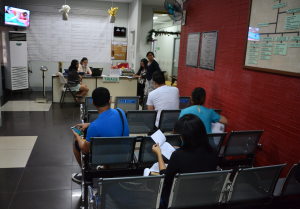 (OCT. 14)—UPD personnel with diabetes can now avail of Metformin for free from the University Health Service (UHS).
UHS Acting Director Jesusa Catabui, in memorandum JTC-25-2019 issued on Oct. 10, stated that the medication will be available at the UHS Public Health Unit until supplies last. 
"The only prerequisite is an updated prescription from your attending physician," she said.  
Metformin is a commonly used drug in tablet form to manage Type 2 diabetes. 
The distribution of Metformin is a collaboration among the Department of Health, Metro Manila Development Authority Chairman Danilo Lim, Founder of Gospel Expedition Ministries Dale Abenojar and Prof. Jocelyn Del Mundo.—Anna Regidor