(MAY 16)—"The field of planning has changed significantly through the years. Thus, the School of Urban and Regional Planning (SURP) should adopt to the changes and align its programs so that it can respond to the needs of the present and future generations," Prof. Hussein Sinsuat Lidasan, PhD said during his affirmation as the 8th dean of SURP on Apr. 29 at the Cariño Multipurpose Hall.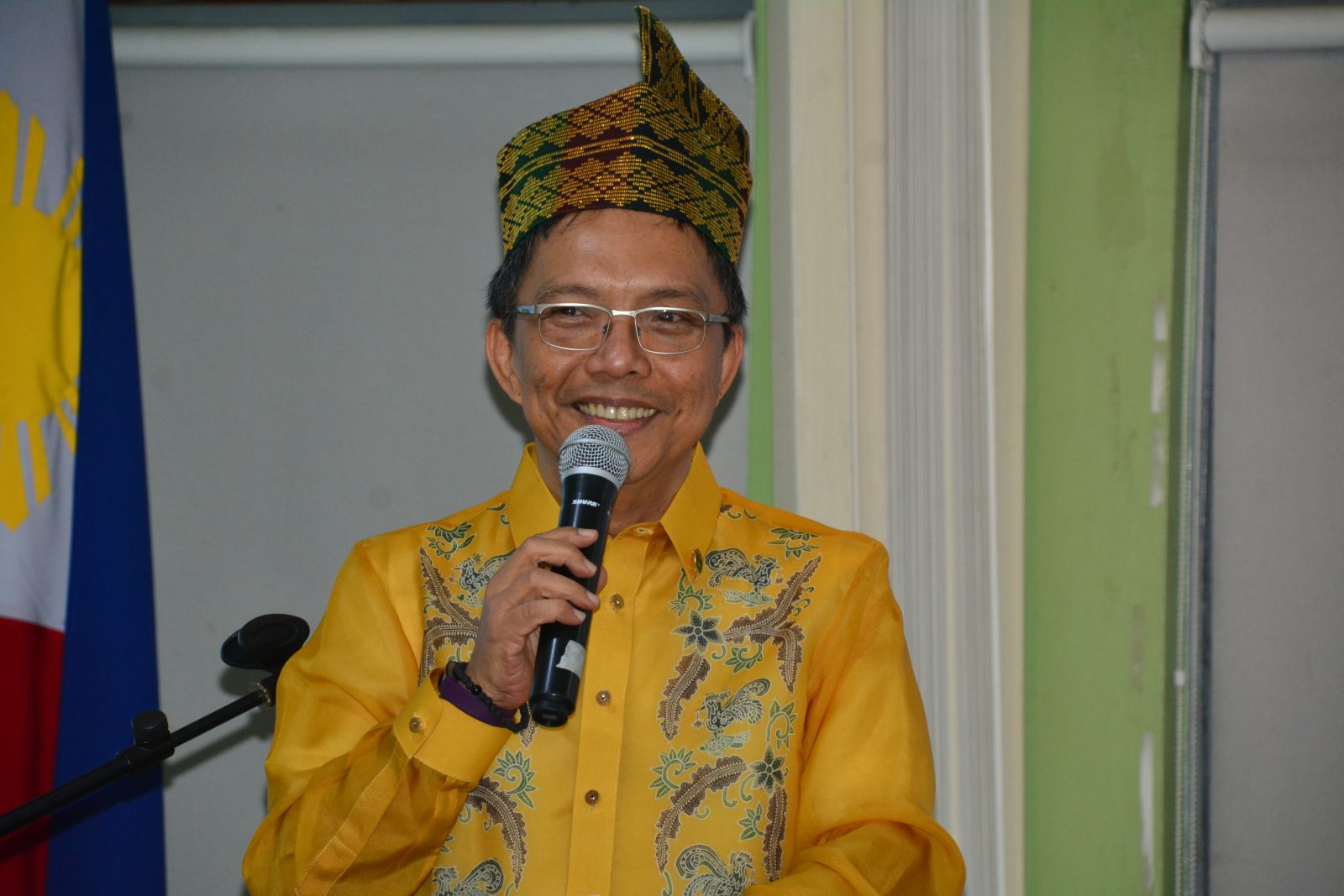 "When we do planning nowadays, we must consider the impacts of climate change, natural or man-made disasters and development. We must not only focus on teaching but also the practical applications of what we teach," he added.
Some of his initial plans are to review the almost 20-year-old SURP programs and offer more certificate programs for students and civil servants.
"And we can do this if we can forge stronger links with other academes, private organizations and government agencies," he said.
In linking with other academes, he mentioned the SURP program offered at UP Iloilo and in the future will be offered at UP Clark. He said there is a plan to offer diploma programs in Central Luzon for local government units and industries in the region.
Lidasan also believed that planning should be multi-disciplinary and inter-disciplinary thus, it is important to link with other UP Diliman units like the National College of Public Administration and Governance (NCPAG), School of Labor and Industrial Relations (SOLAIR) and College of Architecture (CA).
Private organizations like the Philippine Institute of Environmental Planners (PIEP), Philippine Institute of Civil Engineers (PICE), United Architects of the Philippines (UAP) and Transportation Science Society of the Philippines (TSSP) will be great assets in planning and linkages with them is necessary.
He said more government agencies should be involved in planning aside from the Department of Public Works and Highways (DPWH), like the Department of Transportation (DOTr) and Department of Tourism (DOT).
"Many of our planning failed because there is no continuity of projects since people come and go but if the plans are institutionalized, more successes in planning can be achieved," Lidasan said.
In his message, UPD Chancellor Michael L. Tan appreciated SURP's plan to offer more programs.
Introduced at the affirmation were the new members of SURP's Executive Committee: Prof. Jun T. Castro, PhD (College Secretary), Prof. David Leonides T. Yap, PhD (Director of Graduate Studies), Prof. Jose M. Regunay (Director of Training and Extension Services) and Prof. Crispin Emmanuel D. Diaz (Director of Research and Publications.)
Joining Lidasan's wife, brother and sister-in-law, and cousin in the affirmation rites were former SURP deans (Dr. Mario R. Delos Reyes, Dr. Primitivo C. Cal, Prof. Dolores A. Endriga and Dr. Asteya M. Santiago), SOLAIR Dean Ronahlee A. Asuncion, CA Dean Armin B. Sarthou Jr., Institute of Islamic Studies (IIS) Dean Macrina A. Morados, NCPAG Prof. Enrico L. Basilio representing NCPAG Dean Maria Fe Villamejor-Mendoza and SURP faculty, students and staff.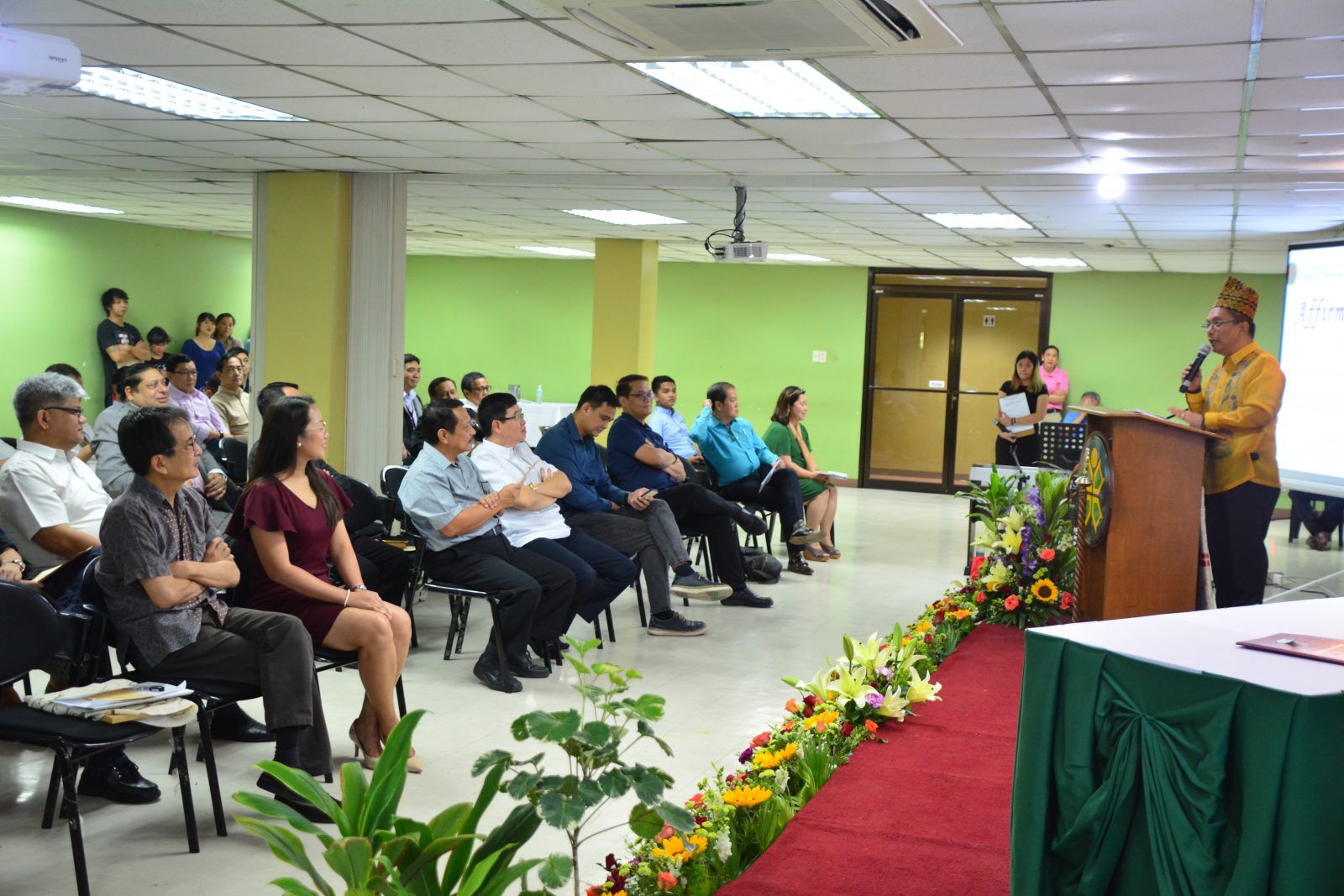 Also present at Lidasan's affirmation were SURP alumni, including DOT Asst. Sec. Roberto P. Alabado III and incoming DOTr Asst. Sec. Ma. Sheila G. Napalang, who is also a SURP professor and current Director of the National Center for Transportation Studies (NCTS).
Serving as master of ceremonies were Napalang and SURP Prof. Cresencio M. Montalbo Jr. with the UP Staff Chorale Society and CMu Prof. Alvin Macasaet offering special numbers. — Benito V. Sanvictores Jr., images by Jefferson Villacruz