The 111th General Commencement Exercises of UP Diliman (UPD) saw the return of face-to-face attendance after two years of virtual commencement exercises since the COVID-19 pandemic began in March 2020.
Students were allowed to attend the ceremony in person, strictly observing health and safety protocols. Only key participants and essential staff were allowed to attend with the graduates and their guests (only one guest per graduate).
The theme for the 2022 ceremony was Dásig, a Cebuano word of various nuances, most commonly of liveliness and cheer but also more profoundly of strength of spirit and resolute determination.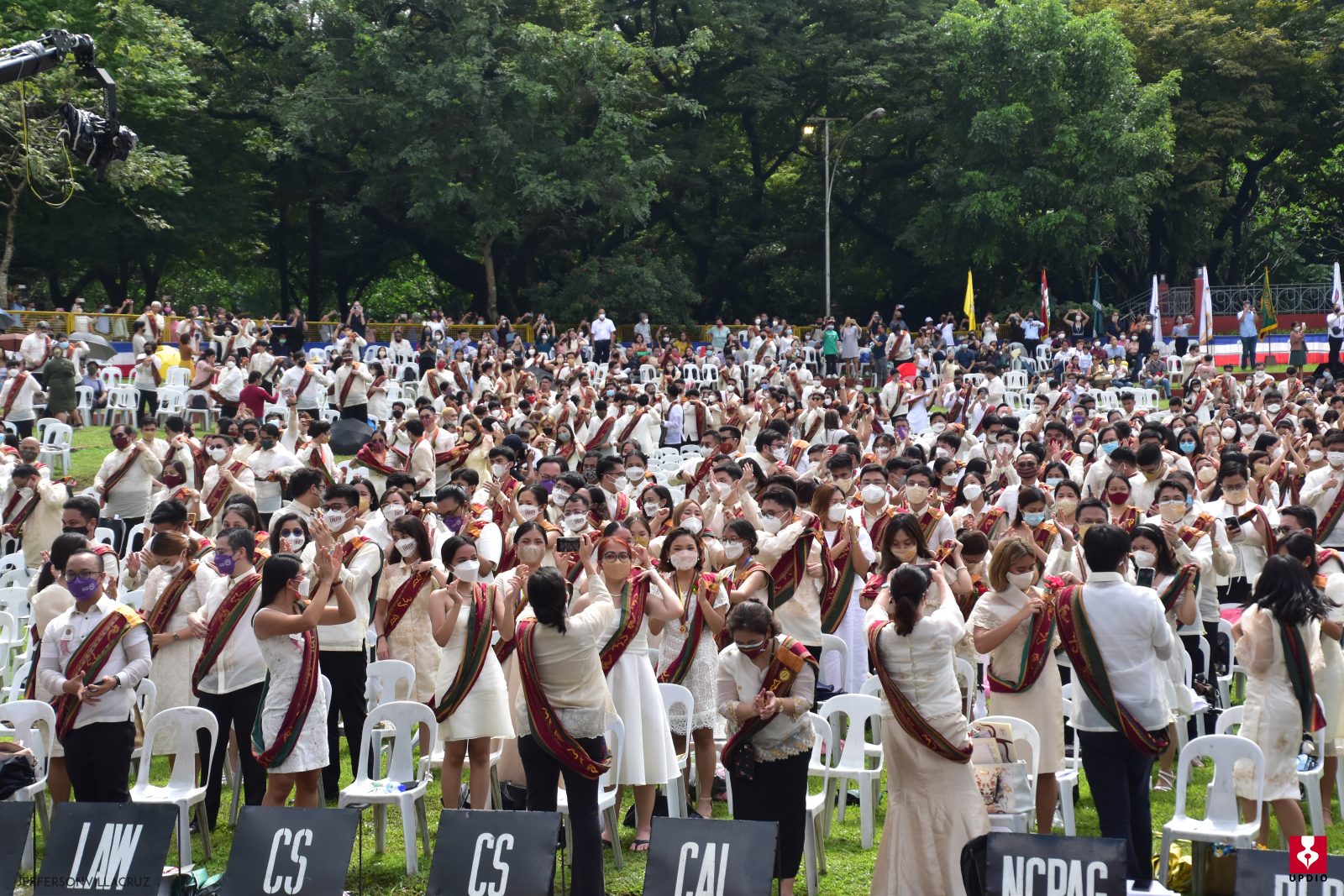 150 graduated summa. Data from the Office of the University Registrar showed that as of July 25, UPD conferred academic degrees on 3,475 graduates: 2,516 for baccalaureate degrees and 959 for graduate degrees.
Among the baccalaureate holders, 150 graduated summa cum laude, the most the University has ever produced. This academic distinction is bestowed upon a student for earning a weighted average grade (WAG) of 1.20 or better.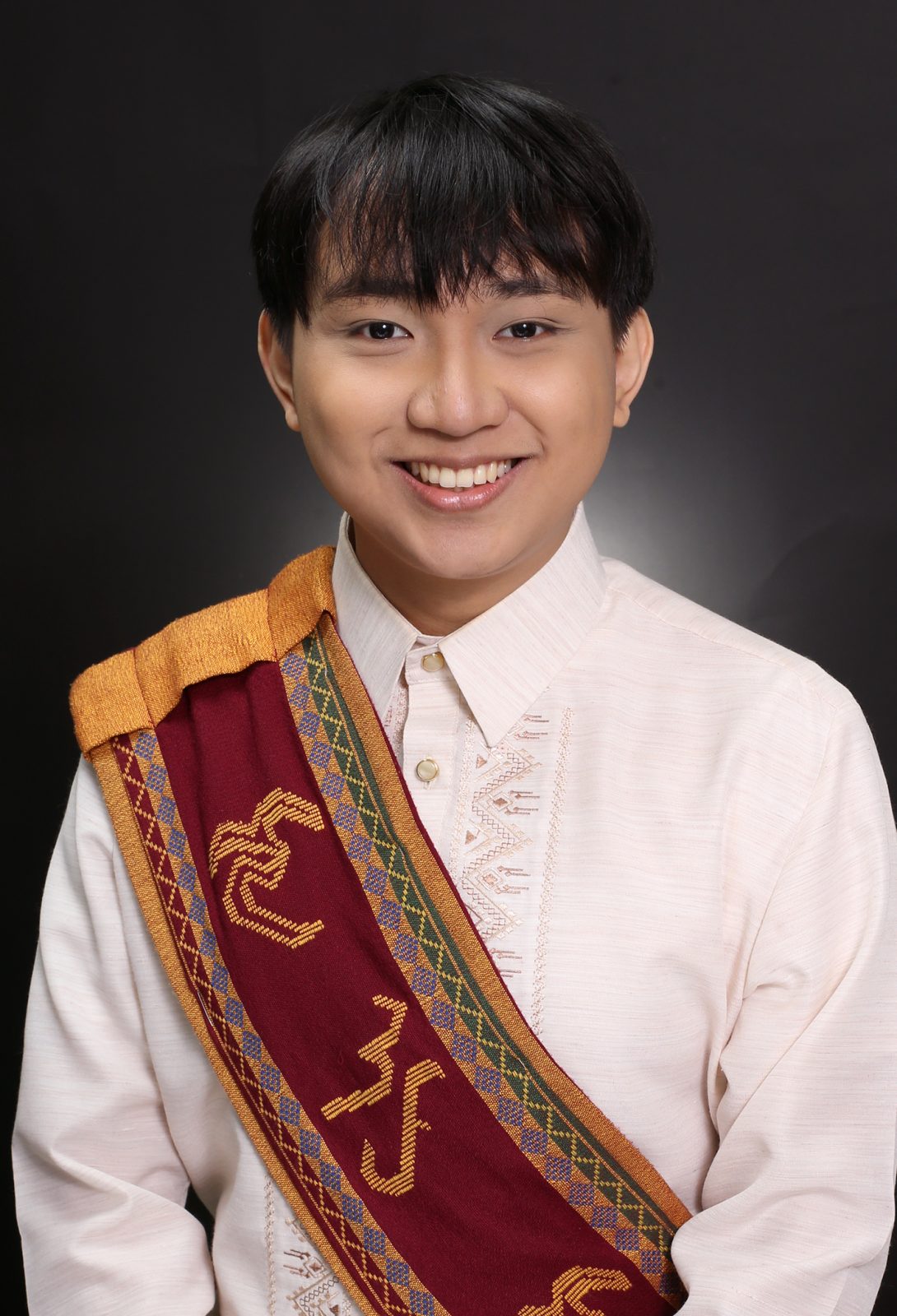 Neil Piolo P. Villanueva, a graduate of speech communication at the College of Arts and Letters (CAL), garnered the highest WAG of 1.032. The average WAG of the summa cum laude graduates is 1.14.
The College of Engineering produced the greatest number of summa cum laude graduates (49), followed by the College of Social Sciences and Philosophy (30), and the College of Science (16).
Next was CAL (9), College of Mass Communication/CMC (8), the Cesar E.A. Virata School of Business (7), and College of Human Kinetics (6).
The School of Economics and the Asian Institute of Tourism each had five summa cum laude graduates, while the School of Statistics had three.
The College of Education, College of Fine Arts, College of Social Work and Community Development (CSWCD), UPD Extension Programs in Pampanga and Olongapo (UPDEPPO), and the School of Library and Information Science (SLIS) each produced two summa cum laude graduates, and the National College of Public Administration and Governance and the College of Architecture each had one.
For the first time in recent memory, three units in the University produced students who graduated summa cum laude: the CSWCD, UPDEPPO, SLIS, and the College of Architecture.
Misinformation and the pandemic. Every year, UPD invites the students graduating summa cum laude to audition for the right to represent and deliver a message on behalf of the graduating class. This year, Giland Marie A. Lim, a broadcast communication major from the CMC, was chosen.
In her message, she emphasized the struggle and perseverance Class 2022 displayed. She outlined some of the various challenges they faced: the transition from K-12, the COVID-19 pandemic, and the contentious political climate that came with a change in government administration.
Lim said one of the solutions is found in collective, concrete action "directed towards targeting the root causes of the inequities."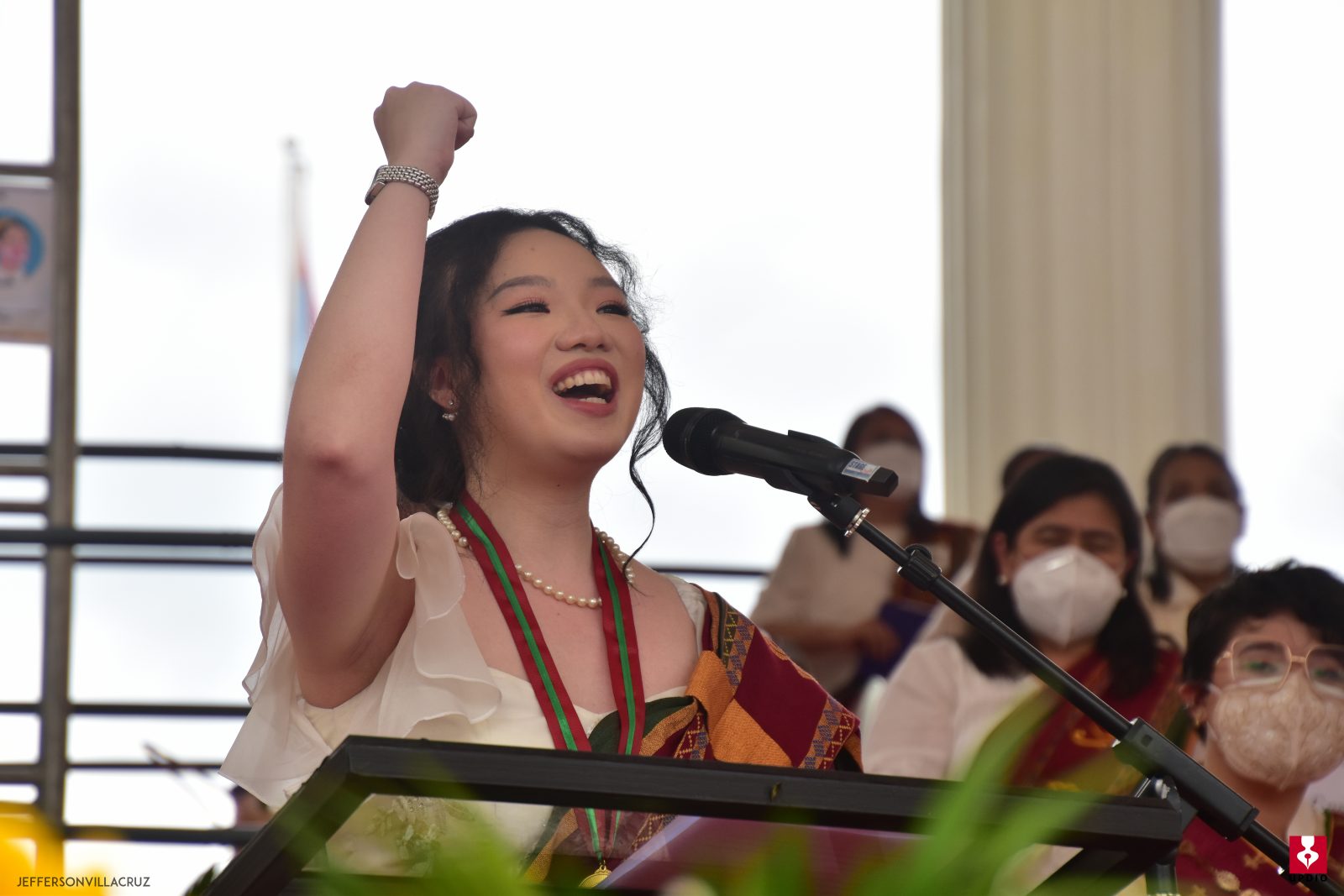 One of these causes is disinformation, where greater connectivity and access to information "has allowed for less—or worse, false—information to come our way. It has created a demand for alternate narratives which distort our perception of current—and even past events in our country," she said.
"When we are robbed of truth, we are also robbed of the ability to make informed decisions; and an informed citizenry is essential to democracy. In instances such as these, we can and must not endure this newfound era of exploitative mal-information that poses a threat to our freedom," Lim added.
The example of collective action she mentioned is her participation in Frontliners' Kitchen, a youth-led COVID-19 and disaster response organization. "My pandemic experiences, as well as my stay in UP, taught me that every fight isn't just mine, or yours, or theirs—it's ours. Our collective 'laban' in the pursuit of loftier goals is universal. Our struggles as students are the struggles of our people for a brighter future," she said.