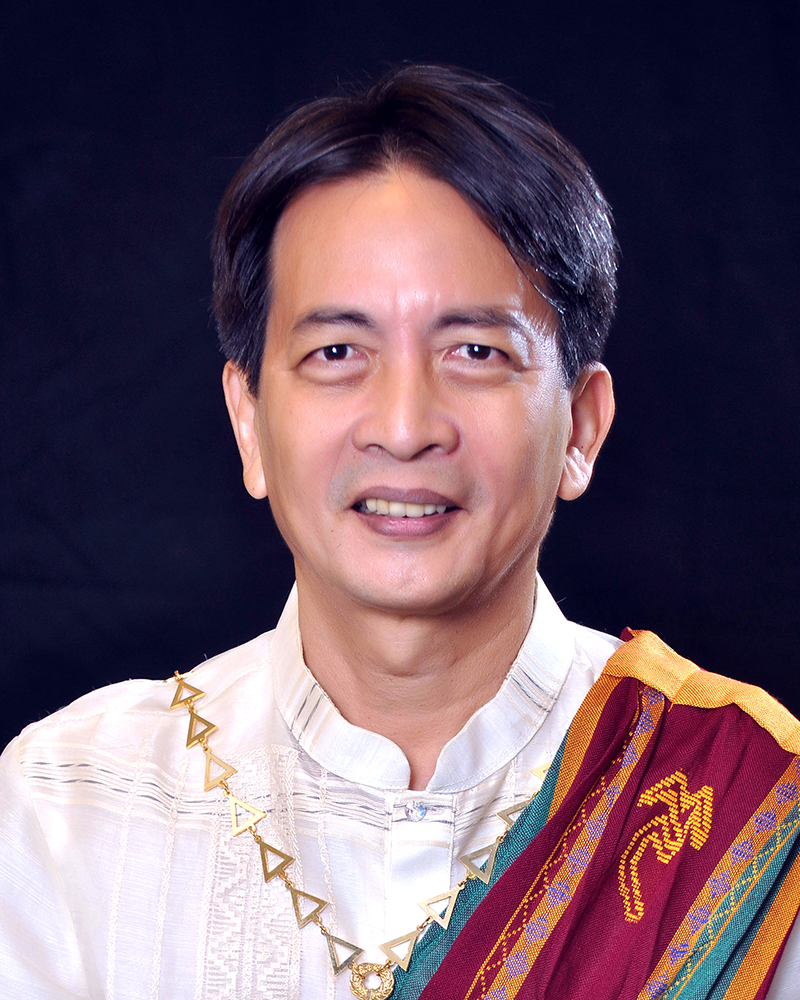 The UP Board of Regents (BOR) will affirm Dr. Michael Lim Tan as Chancellor of the University of the Philippines Diliman in official rites at the University Theater at 2 p.m. on October 17.
A professor of Anthropology, Tan was appointed Chancellor by the BOR at its 1296th Meeting on February 27, 2014. He serves a 3-year term which started on March 1, 2014.
Officiating the rites are Dr. Patricia B. Licuanan, Chair of the UP BOR and the Commission on Higher Education, and UP President Alfredo E. Pascual.  The highlight of the ceremony is Tan's speech, on the theme Building Bridges, Creating Networks.
Executive officers of the UP Diliman administration will also be formally affirmed and introduced to the public at the ceremonies. They are:  Dr. Benito M. Pacheco, Vice Chancellor for Academic Affairs; Prof. Virginia C. Yap, Vice Chancellor for Administration; Dr. Fidel R.Nemenzo, Vice Chancellor for Research and Development; Dr. Neil Martial R. Santillan, Vice Chancellor for Student Affairs and Dr. Nestor T. Castro, Vice Chancellor for Community Affairs.
Showcasing their creativity and talents at the ceremony will be a number of UP Diliman's performing groups, namely UP Tugtugang Musika Asyatika, the UP Dance Company, the UP Singing Ambassadors, the UP Varsity Pep Squad and the UP Filipiniana Dance Group.
Prior to his appointment as Chancellor, Tan was on his second term as dean of the College of Social Sciences and Philosophy, having been reappointed in July 2013.
Tan has a PhD in Anthropology, obtained in 1996 from the Medical Anthropology Unit of the Faculty of Social Sciences of the University of Amsterdam, The Netherlands. He earned an MA in Anthropology in 1982 from Texas A&M University in the United States and a Doctor of Veterinary Medicine from UPD in 1977.
He is also an Affiliate Faculty at the UPD College of Science and a Clinical Professor at the UP Manila College of Medicine.
Outside the academe, Tan is better known for his column "Pinoy Kasi" in the Philippine Daily Inquirer. In September this year, his article "Child rights and WCST" was recognized by the Lasallian Scholarum Awards as this year's Outstanding Published Column Article on Youth and Education.—UP Diliman Information Office