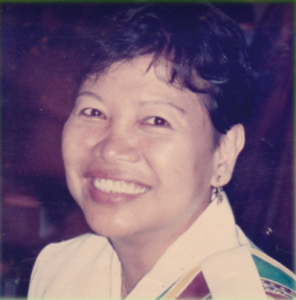 (MAY 1) — Former UP School of Urban and Regional Planning (SURP) associate professor Cynthia Dioniso-Turingan passed away on Apr. 29 due to natural causes.  She was 81.
Dionisio-Turingan served at the then Institute of Environmental Planning (IEP) as a research assistant, researcher and instructor, before joining SURP in 1967 as Assistant Professor and eventually became Associate Professor.
Among Dionisio-Turingan's expertise were regional development planning, social and environmental impact analysis, land use planning, regional growth and resettlement evaluation.
In 1970, Dionisio-Turingan pursued a diploma program in Comprehensive Regional Planning at the Settlement Study Center in Rehovot, Israel.
She was a member of the Board of Editors of the "Philippine Planning Journal" (PPJ), IEP's official journal published semi-annually from 1969 to 1999.  SURP digitized the PPJ articles through Philippine Social Science Council's support.