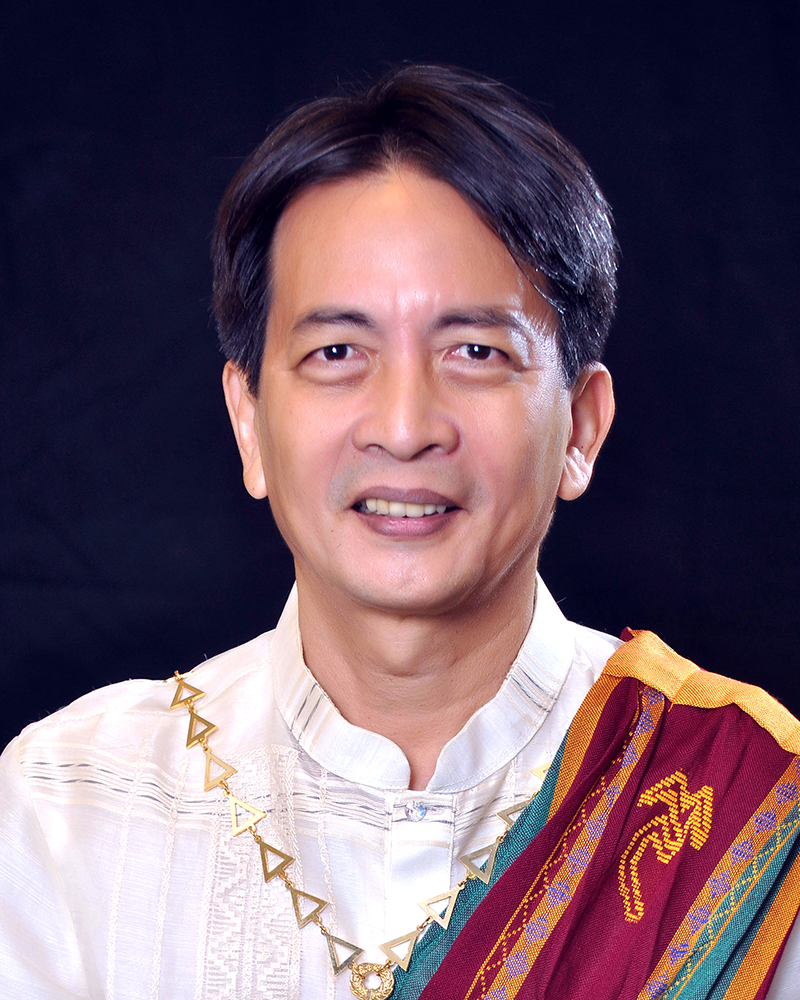 Michael Lim Tan, DVM, PhD
March 1, 2014-March 1, 2020
Professor 7, College of Social Sciences and Philosophy (CSSP)
A medical anthropologist, writer and academic, Tan was appointed 10th Chancellor of UP Diliman (UPD) by the UP Board of Regents at its 1296th meeting on February 27, 2014. Tan earned a Doctor of Veterinary Medicine degree from UPD in 1977, a Master of Arts in Anthropology from the Texas A&M University (1982) and a doctoral degree in Anthropology from the Medical Anthropology Unit, Faculty of Social and Political Sciences, University of Amsterdam, The Netherlands (1996). He is the recipient of numerous awards, including: Best Column on Children from United Nations Children's Fund (2005) and Philippine Press Institute (2006); the Rizal Outstanding Chinese-Filipinos Award for Literature and Journalism (Manila Times and Kaisa, 2005); Gawad Pambansang Alagad ni Balagtas (Best Writing in English from the Unyon ng mga Manunulat sa Pilipinas (2006) and; Best Opinion Column from the Catholic Mass Media Award (2007, 2009). He was elected to the National Academy of Science and Technology in 2012. He joined UPD in 1998 as Director of the Anthropology Field School, a post he served until 2001. He was Chairperson of the Department of Anthropology at CSSP (2001-2010), affiliate faculty of the Bioethics Program, a joint program of CSSP and UP College of Medicine (2005-2013), affiliate faculty of the Philippine Studies Tri-College Program at UPD (2006-2013), affiliate faculty of the College of Science (2007-2013); and Clinical Professor of the College of Medicine, UP Manila (2011-2013). Prior to his appointment as Chancellor, Tan was on his second term as CSSP dean, having been reappointed in 2013. He is also known for his work among non-governmental organizations and for his column "Pinoy Kasi," which is published twice a week in the Philippine Daily Inquirer.
He continues to use his skills as a veterinarian with groups like Philippine Animal Welfare Society (PAWS) and Dog Scouts of the Philippines.