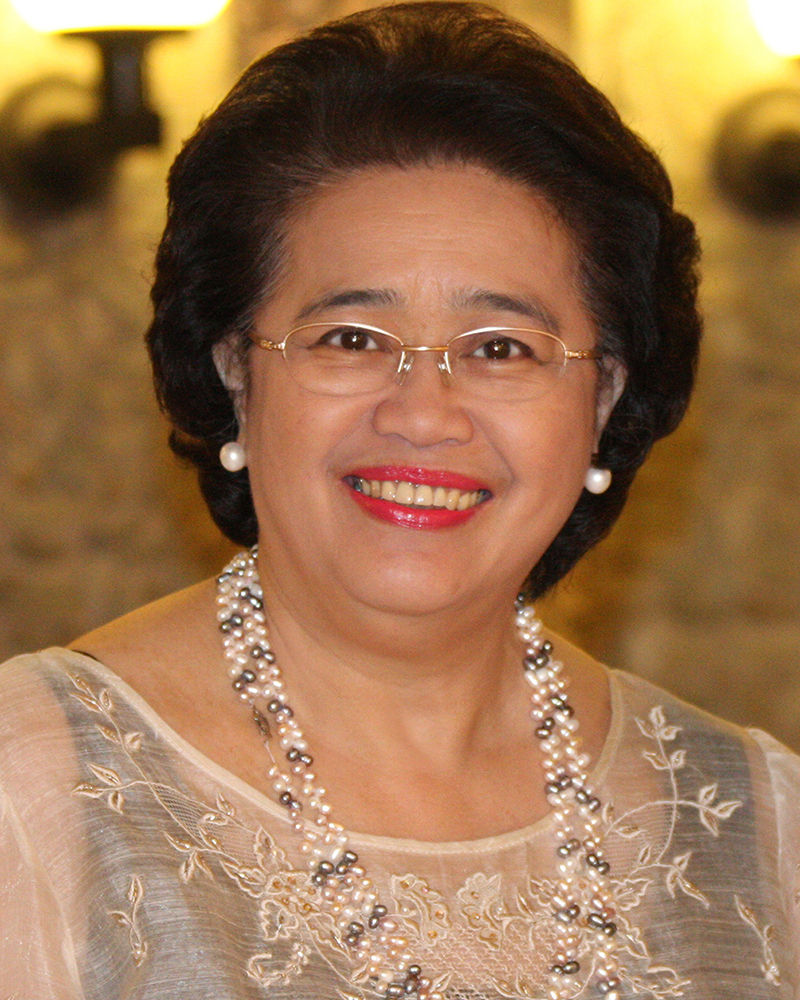 Emerlinda R. Roman, PhD
1991-1993 and 1999-2005
Professor Emeritus, Cesar E.A. Virata School of Business (VSB)
Roman served three terms as chancellor from 1991 to 1993, 1999 to 2002 and 2002 to 2005. She established the Diliman Interactive Learning Center, the Center for International Studies, the Computerized Registration System and the Research Dissemination Grant for faculty, artists, writers, researchers, staff, students and varsity athletes. In her second term, her administration undertook a series of consultations that resulted in the implementation of the Revitalized General Education Program. Roman also initiated the strengthening of graduate programs by tightening admission requirements and creating new teaching facilities.
She graduated with a degree in BS Agriculture at UP Los Baños (UPLB) in 1972. She earned a Master in Agribusiness Management (1977) and a doctoral degree in Business Administration (1989), both from UPD College of Business Administration (CBA, now Cesar E.A. Virata School of Business or VSB). Roman has received a number of awards including: the Lingkod Bayan Award (2007) from the Civil Service Commission and the Office of the President of the Republic of the Philippines; Ordre National de la Legion d'Honneur, au grade de Chevalier (National Order of the Legion of Honour, Rank of Knight) from the President of the Republic of France through the French Embassy in Manila (2009); CEO EXCEL Award (Lifetime Achievement Award) from the International Association of Business Communicators (2011); and The Outstanding Filipino Award (TOFIL) in Education in 2011 from the JCI Senate Philippines and Insular Life. The last award was presented by President Benigno Simeon C. Aquino III.
She began her career at UP as a research assistant at the UPLB Department of Agricultural Economics in 1973. Rising through the ranks, she became Secretary of CBA from 1976 to 1980. She was appointed UPD Vice Chancellor for Administration by UP President Edgardo J. Angara in 1985, a position she held until 1988. She served as Secretary of the University and the Board of Regents under UP President Jose V. Abueva from 1988 to 1991.
At present, Roman is a professor at VSB.