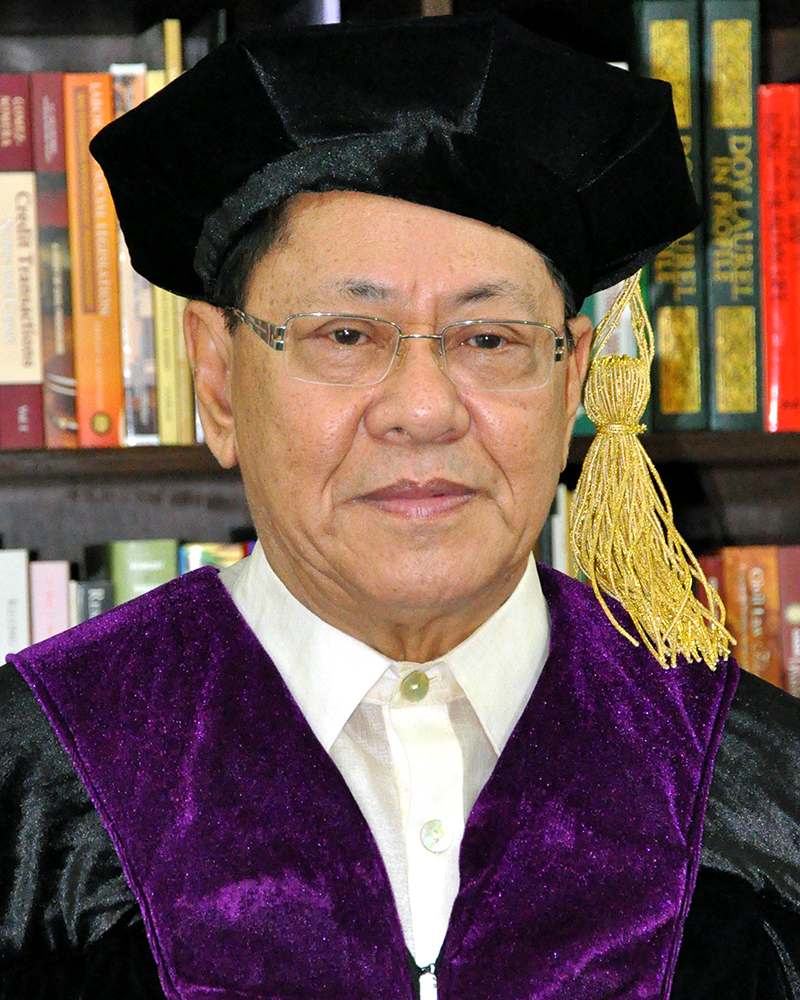 Edgardo J. Angara , LLM
Concurrent President of the UP System (1982-1983)
University of Michigan, 1964
Angara was the 15th UP president (1981 to 1987) and concurrently served as the first UPD Chancellor from 1982 to 1983. During his term, the liberal arts curriculum was strengthened, a 7-year honors medical curriculum was installed, humanities and science were energized and a multi-campus university organization was instituted. He is best remembered for defending the state university's tradition of dissent and obtaining fiscal autonomy for the university. Angara also rallied alumni in the country and abroad in a massive fundraising drive for UP's diamond jubilee in 1983. The substantial funds that were raised went into faculty development, scholarships, student assistance programs and massive infrastructure development. The UP Board of Regents established in his honor the UP President Edgardo J. Angara Fellowship, the largest single grant available to UP professors, during the UP Centennial in 2008.
Angara earned his Bachelor of Laws degree from UPD in 1958 and a Masters of Law from the University of Michigan Law School in 1964. He entered the political arena when he was elected Delegate to the 1971 Constitutional Convention in Quezon province. He was elected and served as senator from 1987 to 1998 and from 2001 to 2013. On April 28, 2013, UP conferred on him an honorary Doctor of Laws degree.