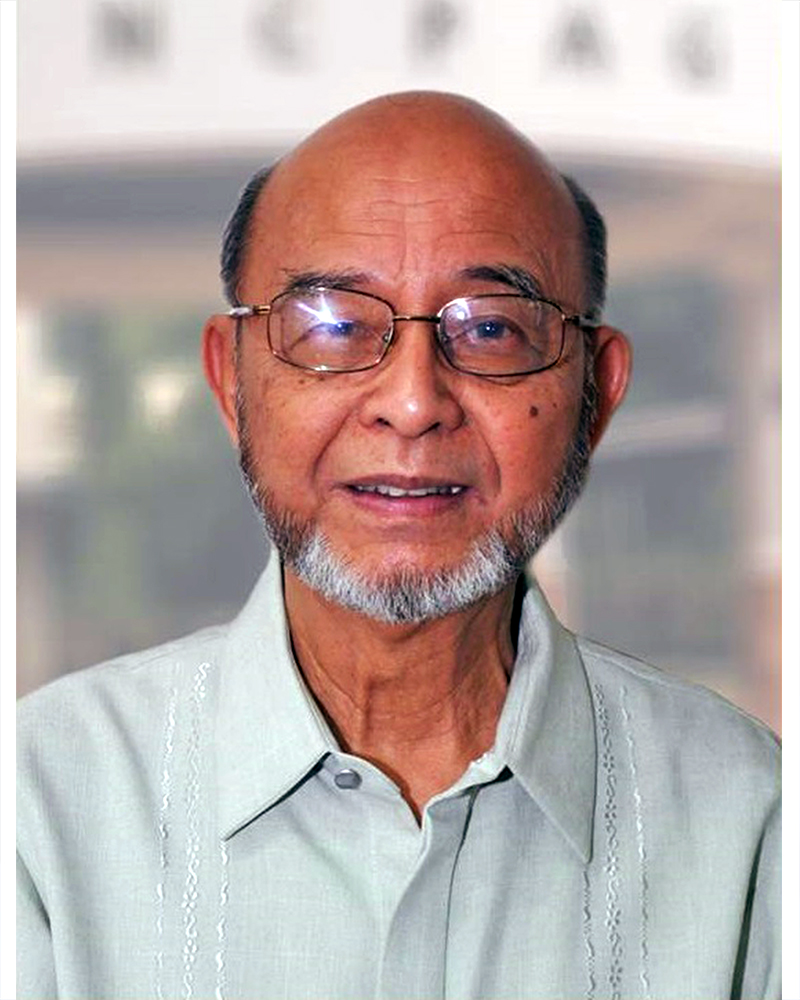 Jose V. Abueva, PhD
Concurrent President of the UP System (1990-1991)
Professor Emeritus, National College of Public Administration and Governance (NCPAG)
Abueva was the 16th UP President (1987 to 1993) and concurrently served as UPD Chancellor from 1990 to 1991. As president, he introduced the Socialized Tuition Fee Assistance Program (STFAP) in 1987 and institutionalized a Filipino language policy within the university.
He earned an AB (Arts-Law, cum laude) from UPD in 1951. He earned a Master of Public Administration in 1954 and a PhD in Political Science in 1959 both from the University of Michigan. Abueva received the Ten Outstanding Young Men (TOYM) award in Political Science in 1962, the first ever Distinguished Scholar Award of UP in 1968, and the Most Outstanding UP Alumnus in Social Sciences in 1976.
Prior to his presidency, he was an adviser to the Ford Foundation in Nepal in 1973. This set him off on similar assignments in Thailand and Singapore until his stint with the United Nations University from 1977 to 1987 which took him to Tokyo and New York.
He is a former Professor Emeritus of Political Science and Public Administration at NCPAG and the founder and president of Kalayaan College, Quezon City.