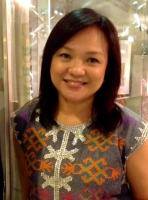 (JAN. 23)—The book "Crime and Punishment in the Philippines: Beyond Politics and Spectacle" is now available.
In an email sent to the UP Diliman Information Office, the UP Department of Sociology through Athena Charanne R. Presto, faculty in-charge of public affairs, stated the book "assembles works from social science researchers, criminal justice practitioners, and a media practitioner in hopes of making sense of crime and punishment controversies in the Philippines."
Furthermore, because the book was written from the perspective of the social sciences, "the research behind the chapters draws strength from the systematic collection of empirical evidence, data analysis, and rigorous theoretical reflection on crime and punishment practices as social phenomena."
As the Department of Sociology sees the value of such contributions in discussions on criminality and punishment in contemporary Philippines, the Department hopes these relevant works open "alternative perspectives beyond politics and spectacle."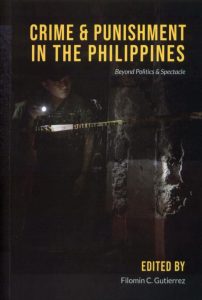 Launched last Nov. 17, the book is edited by Sociology professor Filomin C. Gutierrez and among its features are three chapter contributions from four researchers of the Department, including Gutierrez.
These are "Managing a Congested Jail Population" by Hannah Glimpse Nario-Lopez, "Philippine Drug War Narratives through Images: An Interview with a Visual Artist" by Rossine Lyandre Yao C. Fallorina, and "Violence and Police Accountability: An Interview with a Police District Director on the Philippine Drug Problem" by Gutierrez and Bianca Ysabelle Franco.
Gutierrez is a noted sociologist and Professor and former Chair of the Department (2012-2015), where she teaches research methods, social deviance, and sociology of crime and punishment.  Meanwhile, Nario-Lopez is an assistant professor, Fallorina is a teaching associate and a graduate student, and Franco is a graduate student at the Department.
For a copy or copies of the book, visit https://pssc.org.ph/product/crime-and-punishment-in-the-philippines/ — MariammeD. Jadloc with report from Athena Charanne R. Presto
---
Book cover (credit to Department of Sociology)
Gutierrez photo (credit to https://pages.upd.edu.ph/sociology/filomin-c-gutierrez)