The UP Diliman (UPD) Archaeological Studies Program (ASP) is now officially the UPD School of Archaeology (SA). The program's elevation to a school was approved by the UP Board of Regents at its 1375th meeting on Nov. 10.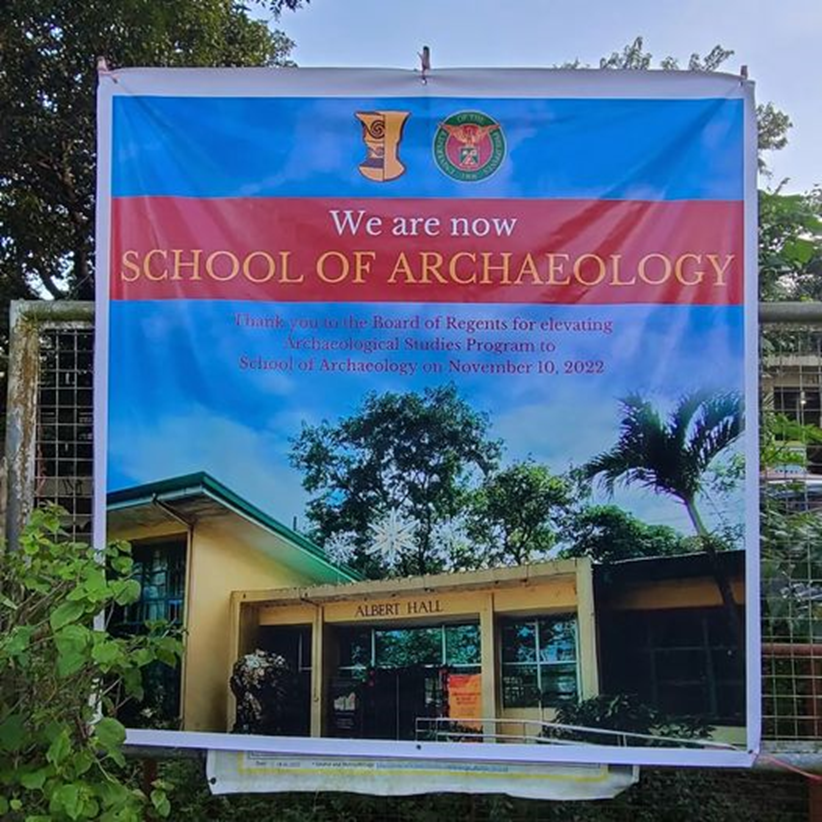 The elevation means that it is now an independent academic UPD unit which is no longer attached to the Office of the Chancellor.
With the SA's transformation, it will now be able to meet the needs of its expanding enrolment and research work, and attract bigger local and international grants.
Prior to this, the ASP required recruits for a faculty position to have a PhD and publications in ISI or Scopus-indexed journals, and its senior lecturers who teach undergraduate courses to have a master's in archaeology or a related discipline and one or more publications.
According to the SA proposal that the BOR approved, the school intends to collaborate more actively with international educational and research institutions, which will enhance the profile of the University worldwide.
Moreover, the SA plans to acquire some buildings to serve as offices for the projected increase in the unit's faculty and staff.
"For the long-term plan, we envision to complete the UP Archaeological Complex. The complex will serve as a venue for teaching, research, and extension programs/services as well as a place for engaging academic discussions and discourses. This, we believe, is the impetus for our vision as the Regional Center of Excellence in Archaeology in Southeast Asia…. With the ASEAN integration, we are developing a Southeast Asian mobility and exchange program among our partner universities in the region. The UPD-SA will then be the leading academic institution for this consortium," the SA proposal states. The SA was established on Aug. 24, 1995 as the ASP, training interested students to be professional archaeologists and heritage specialists. It currently offers Diploma in Archaeology, MA and MS in archaeology, and PhD in archaeology programs.—With a report from the SA