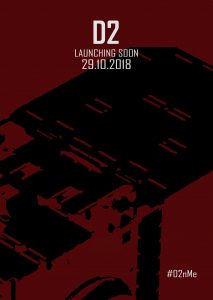 Date : October 29, 2018
Venue: To be announced
Time: 11 a.m. -1 p.m.
Following the success of Diwata-1 at 400-km orbit via release from the International Space Station (ISS) is the launch of Diwata-2, this time with a higher altitude of 600-km and a Sun-Synchronous Orbit (SSO). The advantages of Diwata-2 orbit include the regularity of its visit over the same area of the Philippines and its potential longer lifespan of five years. Diwata-2 will continuously take images of the Philippines that will complement the country's need for remote sensing data. In addition, Diwata-2 will also feature an amateur radio unit that will be used as alternative means of communication for emergency or disaster response.
A viewing session of the Diwata-2 launch is being organized by the PHL-Microsat, a DOST-funded program jointly implemented by UP Diliman and DOST-ASTI. The activity will invite students and stakeholders with the aim of promoting space science and technology in the Philippines. 
Contact Information:
PHL-Microsat Secretariat
Email: phl-microsat@eee.upd.edu.ph
Facebook/Twitter: @phlmicrosat
Landline: (02) 981-8500 local 3305