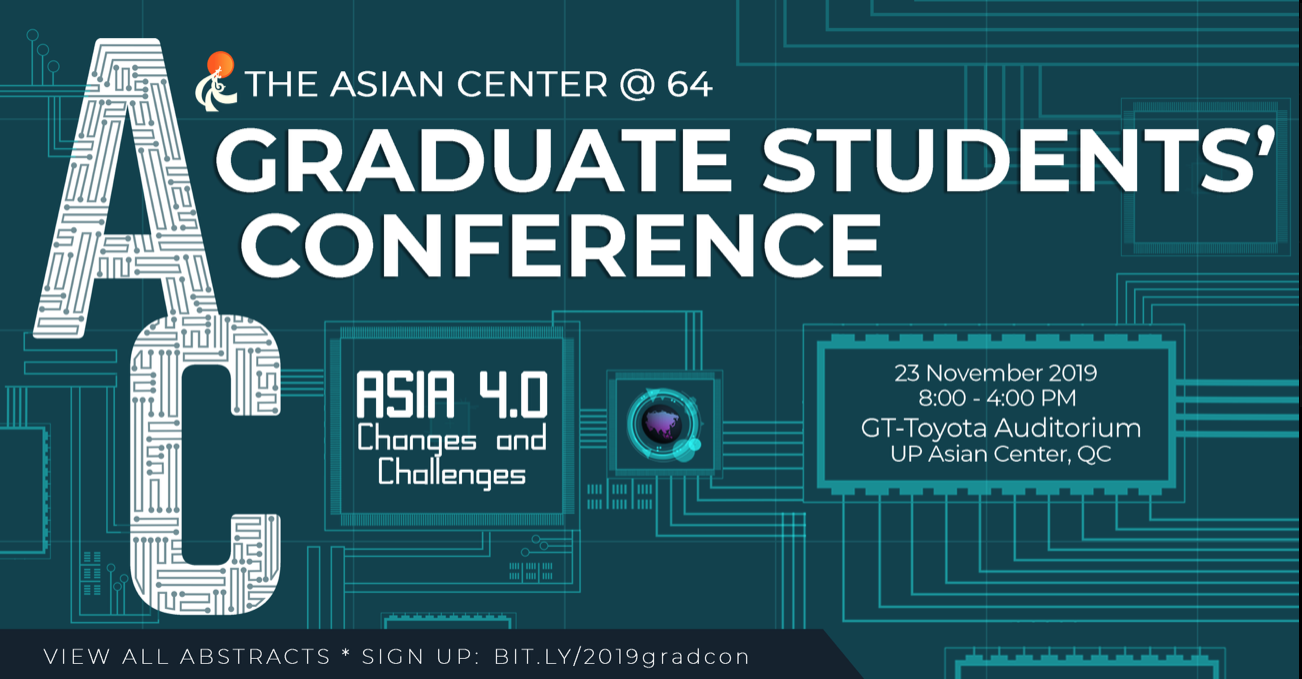 A lecture, "
Trade and Development with Human Capital: A Century's Narrative in Korea
," by Dr. Hak Kil Pyo will serve as the keynote address at Asia 4.0: The 2019 Graduate Students' Conference, which will be held on 23 November 2019, 8 am to 4 pm, at the UP Asian Center, QC. The keynote will start at 1:30 pm. The conference is free and open to the public, but seating is first-come, first-served, but participants are encouraged to sign up.
The Lecture
This lecture will discuss the five (5) stages of economic development in Korea: (1) The Port-opening and the Japanese Colonial Rule (1910-1945); (2) The Development in the Rhee Regime (1945-1961); (3) The Development under the Park Regime (1962-1980); (4) The Development in transition to Democracy (1981-1991); and (5) The Development under the Civilian Rule (1992-2018).
The Speaker
Hak K. Pyo is currently Visiting Scholar at Korea Institute for International Economic Policy (KIEP) and Professor Emeritus, the Faculty of Economics and Asia Center, Seoul National University. He has served as a Professor of International Economics and Econometrics at Seoul National University since 1981 until February 2013. He earned BA from Seoul National University (1970) and Ph.D from Clark University (1977). He also served as Visiting Professor at International Monetary Fund (1989-1990), Paul Nitze School of Advanced International Studies, Johns Hopkins University (1997-1998), and the Faculty of Economics, University of Tokyo (1998-1999; 2005 June-August). He has lectured on Korean Economy as Visiting Professor at UCSD, School of International Relations and Pacific Studies during Winter Quarter in 2006-2011.
The Conference