24 February 2016 (Wednesday) Tournament 1 pm
CMC Auditorium
College of Mass Communication, UP Diliman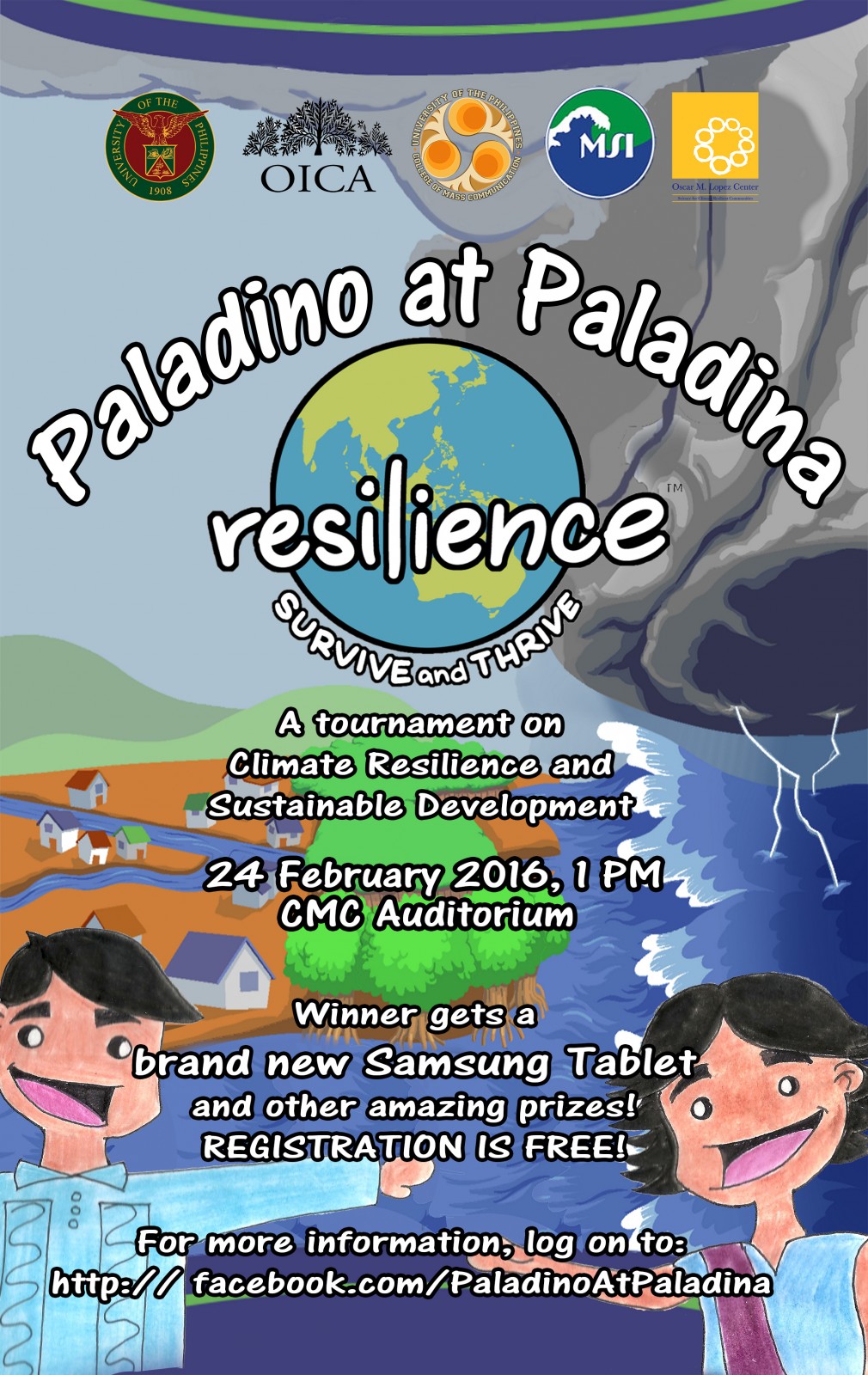 Join us in the first ever Paladino at Paladina: A Resilience Survive and Thrive Tournament and get a chance to win a Samsung Galaxy Tab A!
On 24 February 2016, 1 PM at the UP CMC Auditorium, students from University of the Philippines Diliman will compete to become the Paladino or Paladina for Sustainable Development! If you have what it takes to make your community the richest, most developed, and most climate resilient of them all, then we want you.
Register now and get ready for a fun tabletop game session!
Like our Facebook page for more details. http://facebook.com/PaladinoAtPaladina
Learn how to play the game here: HOW TO PLAY RESILIENCE: SURVIVE AND THRIVE™.
Register online at http://goo.gl/8sn0HC