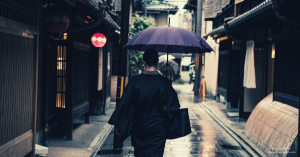 The UP Asian Center will be holding the 17th Annual International Conference on Japan Studies, with the theme 
"Japan: Age in a Time of Precariousness
,
"
 on 1–2 February 2019 at the Casa Real de Iloilo, Iloilo City. Registration fees apply.
1 FEBRUARY (8:30 AM – 5 PM)
Plenary Session (9:30 AM – 12 PM)

"Aging in Japan: Gender, Intersectionality and Transnational Political Economy" by Vera Mackie, University of Wollongong, Australia
"The Precariousness of Retiring Overseas: Reflections from Studying Japanese Retirees in Southeast Asia and Australia" by Thang Leng Leng, National University of Singapore
"Japan in Transition from Homogeneity to Diversity: Does Diversity Include Foreigners" by Asato Wako, Kyoto University
Session 1 – Precarity and Gender (1:30 – 12:30 PM)
"Women and Feminism in Japanese Literature" by Lisa Rogers, Doshisha Women's College of Liberal Arts, Japan
"No Longer a "Weekend Heroine:" Momoiro Clover Z and Female Struggle in Japanese Patriarchal Society" by Astera Khirana, University of Indonesia
Session 2 – Precarity and Modernity (2:45 –  3:45 PM)
"On the Street Corner of Iron City: Gendered Process of Aging in Modern Japan" by Yoshiya Makita, Koji Murata, Maria Yonemura and Yuu Takagi, Ritsumeikan University
"Precarious Japan: Understanding the Freeter Phenomenon beyond Government Policies" by Michaela Navato, University of the Philippines, Diliman
Session 3 – Filipino Precarity in Japan (3:50 – 4:50 PM)

"Filipino Domestic Workers to Japan: Issues and Concerns" by Maria Rosario Piquero-Ballescas, Orlando Ballescas and Hiroya Takamatsu, Toyo University
"From Childcare Facilities to Nannies: An Analysis of Childcare in Japan" by Girlie Miradora, University of the Philippines, Diliman
2 FEBRUARY (8:30 AM – 2 PM)
 Session 3 – Precarity, Ageing and Retirement Migration (9:15 – 10:45 AM)
"Sustainability of Japan's Pension System" by Liezl Naing, University of the Philippines, Diliman
"Transcultural Care of Japanese Elderly Retiring in the Philippines" by Jaymie Dalisay, University of the Philippines, Diliman
"A Comparative Study of the Philippines and Thailand's Trend on Retirement Migration: Analysis on Tourism Competitiveness through the existing Foreign Retirement Programs" by Ezra Basto, De La Salle University
Session 4 – Precarity of Formal and Informal Care (11 AM – 12:30 PM)
"IJEPA as Transferring Scheme of Returned Nurse to not entered in Nursing Job: The Miss-track of Indonesian Nurse who become Care Works in Japan Labor Market" by Kurniawaty Iskandar, University of Indonesia
"Analysis of the One-Decade Impact of IJEPA: A Case Study of Indonesian Care Workers' Rights Fulfillment in Japan through an Employment Contract" by Happy Nisa and Kurniawaty Iskandar, University of Indonesia
"Exploring Health Issues of Filipino Women in Japan in Japan: Migrant Narratives and Policy Implications" by Ron Vilog, Carlos PiocosIII and Jan Michael Bernadas, De La Salle University
ABOUT THE CONFERENCE
The conference examines the "different issues surrounding Japan's precarious state" using "age as a critical lens." It deals with questions arising from "Japan's decreasing birth rates and growing elderly population" and present studies on politics, gender, care work, migration and diversity in relation to aging "in the context of Japan's changing social, political, economic, and cultural dynamics."  It also highlights "the contributions of indigenous, migrant, and divergent populations as they deal with precariousness in diverse ways." Read more
REGISTRATION
For details on the registration, please visit the official site of the conference.
CONFERENCE FEES
The following are the conference fees for faculty and professionals:
BOTH Day 1 and 2 – P600
Day 1 ONLY – P500
Day 2 ONLY – P250
Students may avail a discounted price of P200 per day of attendance.
ABOUT THE ORGANIZER
The conference is organized by the UP Asian Center, the Japanese Studies Program of Ateneo de Manila University and the International Studies Department of the De La Salle University, in cooperation with the Gender and Development Program of the University of the Philippines – Visayas.
INQUIRIES
For queries, please send an email to 

japanese.soss@ateneo.edu

 or contact (632) 376.0966 • (632) 426.6001 local 5248 / 5249.