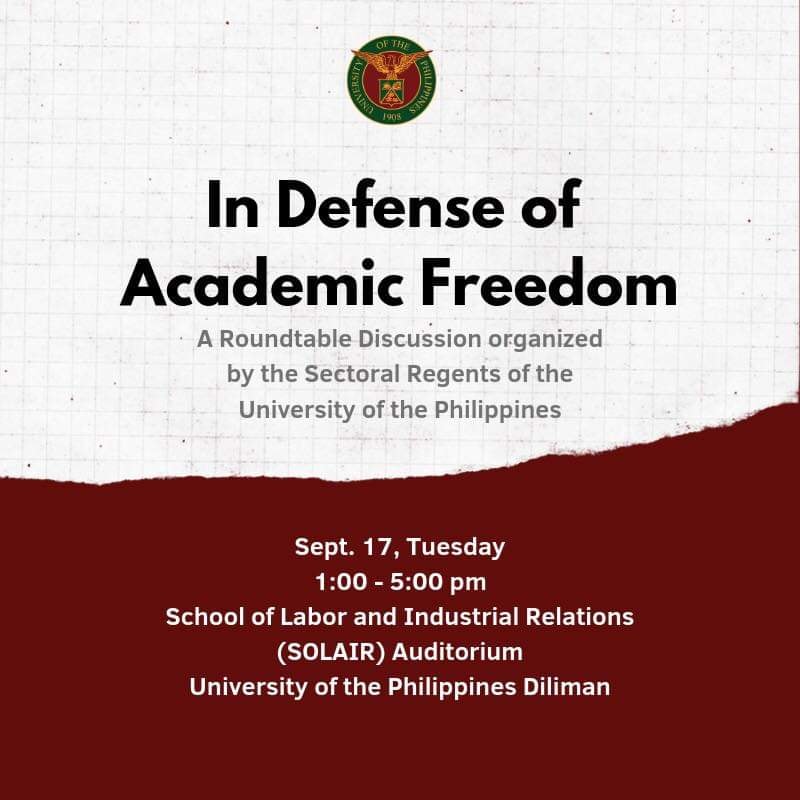 The ongoing efforts of the Philippine National Police (PNP) and the Armed Forces of the Philippines (AFP) to gain a greater foothold in higher education institutions in order to address what they perceive as threats to national security has triggered a broader discussion on the nature and importance of academic freedom.
In view of this, the Sectoral Regents of the University of the Philippines are holding a roundtable discussion entitled "In Defense of Academic Freedom" among esteemed scholars, administrators and other members of the UP Community. The activity will be held on September 17 at 1-5 pm, at the School of Labor and Industrial Relations (SOLAIR) auditorium in Diliman. The discussion provides a platform to discuss academic freedom from the history and experiences of the UP community.
The activity is open to the public. Media coverage is requested. For more inquiries, please contact the Office of the Sectoral Regents (OSR) at 991-85-00 local 4511 and 4512.