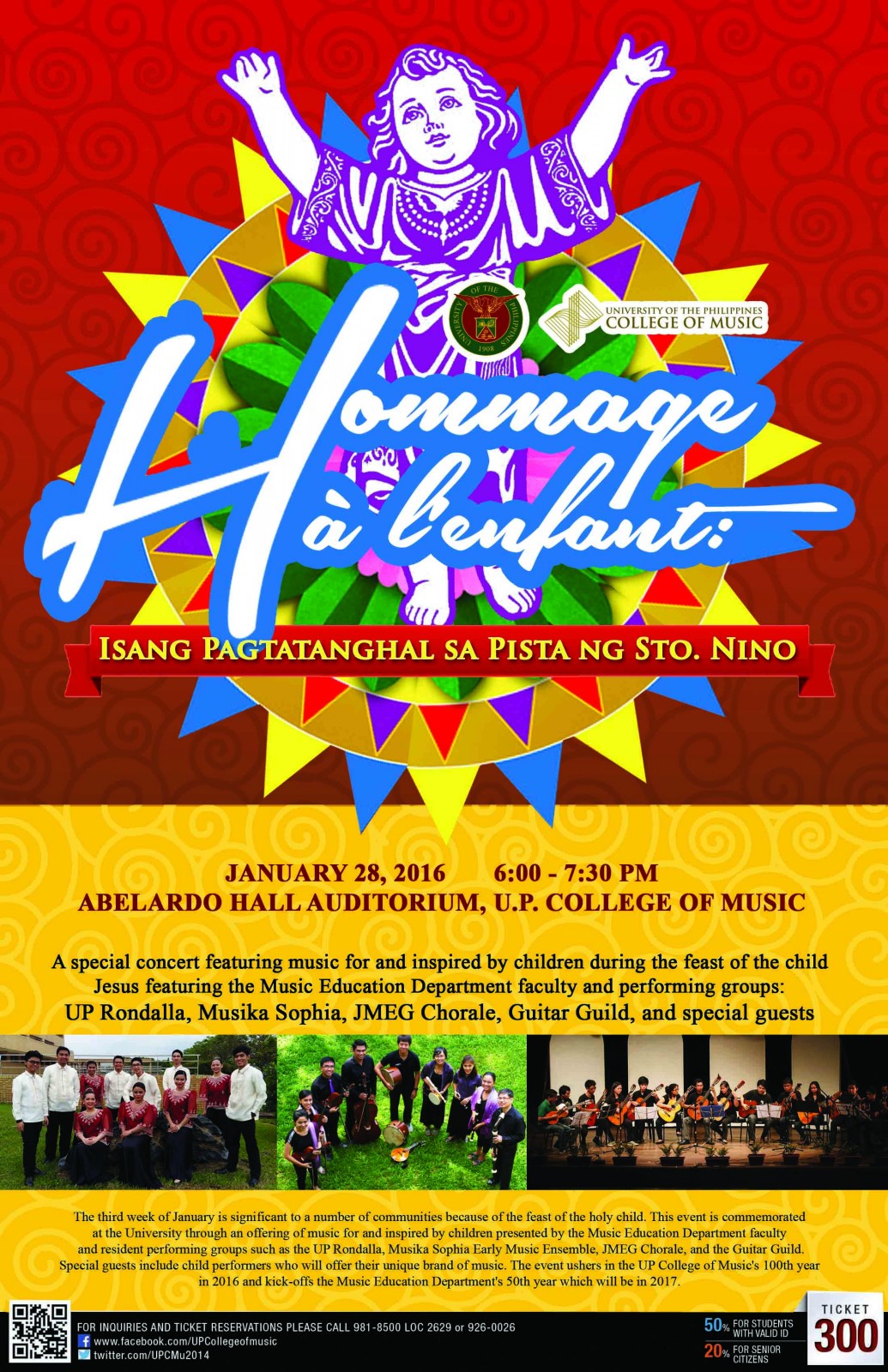 Abelardo Hall Auditorium, College of Music, January 28, 6-7:30 p.m.
The third week of January is signi cant to a number of communities because of the feast of the Holy Child. This event is commemorated at the University through an o ering of music for and inspired by children.
The concert features the Music Education Department faculty and resident
performing groups such as the UP Rondalla, Musika Sophia Early Music Ensemble, JMEG Chorale, and the Guitar Guild. Special guests include child performers who will o er their unique brand of music.
The event ushers in the UP College of Music's centennial celebration in 2016 and kicks-off the Music Education Department's 50th year which will be in 2017.
Ticket is at P300 with special discounts for senior citizens and students with IDs. For inquiries and ticket reservations, please call Eva at 981-8500 loc. 2629 or email gondour03@yahoo.com.