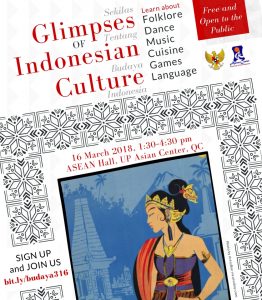 Get acquainted with the various facets of Indonesian culture at "Glimpses of Indonesian Culture (Sekilas Tentang Budaya Indonesia)" on 16 March 2018, 1:30 p.m.–4:30 p.m., ASEAN Hall, UP Asian Center, QC. The event is free and open to the public; walk-ins are welcome, but participants are encouraged to sign up.
ABOUT THE EVENT
Hosted by UP Asian Center and the Embassy of the Republic of Indonesia in Manila, "Glimpses of Indonesian Culture" features activities on the following topics.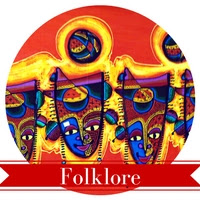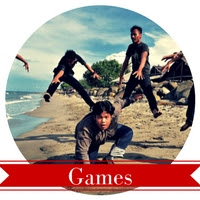 INQUIRIES And ATTENDANCE
If you plan to come as a group and/or have any questions, please email asiancenter@up.edu.ph and indicate the number who plan to attend.